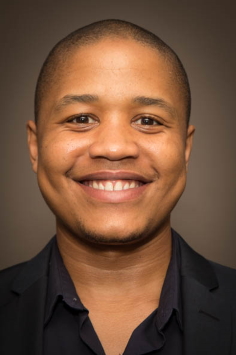 Financial technology guy currently working in the FX/FX Derivative and Money Markets areas, where I head up the Global Markets Digital Engagement practice, within Standard Bank's Corporate & Investment Banking arm.
My background is primarily working with in a product capacity with technologies servicing the markets world (Equities, Derivatives, FX, Money Markets, Algos etc) having worked with Peresys and IRESS between 2008 and 2016, and my current employers since.
I do a bit of startup and early-stage concern advising, some digital indie consulting as well sitting on a board or two.
University of Cape Town B.Comm. Information Systems undergrad, MBA from the UCT Graduate School of Business (JHB Class Pres 💪🏾). Several courses and short qualifications from New Product Development (Technion – Israel Institute of Technology) to Globalisation & Innovation: Japan Style (Hitotsubashi ICS), round out the official qualifications.
Over and above this, I cultivate a wide variety of interests from capital markets and economics to philosophy, geopolitics and of course technology and tech strategy. I'm also a keen reader, occasional writer - including here on my own nascent blog and public speaker.
I also take pics every now and then and know my way around video editing software and a bit of animation. And my meme and GIF (hard gee) game is tier 1.
Curriculum Vitae
If you're looking for a more formal CV you'll find it here
Contact Details
---