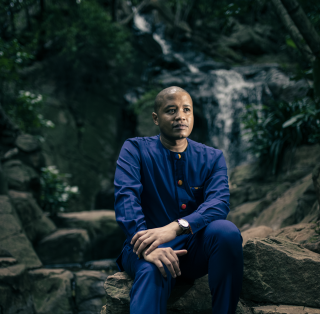 Financial technology guy currently working as the Head of Product for the leading South African stockbroker - Peresec.
My background is primarily working with in a product capacity with technologies servicing the markets world (Equities, Derivatives, FX, Money Markets, Algos etc) having worked with Peresys and IRESS between 2008 and 2016, and in the FX/FX Derivative and Money Markets areas, where I headed up the Global Markets Digital Channels practice, within Standard Bank's Corporate & Investment Banking arm. Standard Bank of course currently being the biggest bank on the African continent by assets.
I do a bit of startup and early-stage concern advising; some digital indie consulting as well sitting on a board or two. I'm also involved in digital asset, DeFi and cryptocurrency education, popularisation, investment and consulting. Of course I do a little coding on the side (e.g. this website, some python stuff on Raspberry Pis etc).
University of Cape Town B.Comm. Information Systems undergrad, MBA from the UCT Graduate School of Business (JHB Class Pres 💪🏾). Several courses and short qualifications from New Product Development (Technion – Israel Institute of Technology) to Globalisation & Innovation: Japan Style (Hitotsubashi ICS), round out the official qualifications.
Over and above this, I cultivate a wide variety of interests from capital markets and economics to philosophy, geopolitics and of course technology and tech strategy. I'm also a keen reader, occasional writer and public speaker.
I also take pics every now and then and know my way around video editing software and a bit of animation. And my meme and GIF (hard gee) game is tier 1.
Contact Details
---