13 June 2021
Welcome back to the Week That Was series highlighting things from the interwebs which are interesting, noteworthy and/or probably worth your time.
Articles📝, Tweet(s)📱, Videos🎥, Charts 📈 all fair game with or without attendant commentary.
---
🎓 Commencement
Fascinating 📸photo from the University of Maryland commencement. Covid has brought us truly fascinating imagery along with the chaos and pain it's wrought.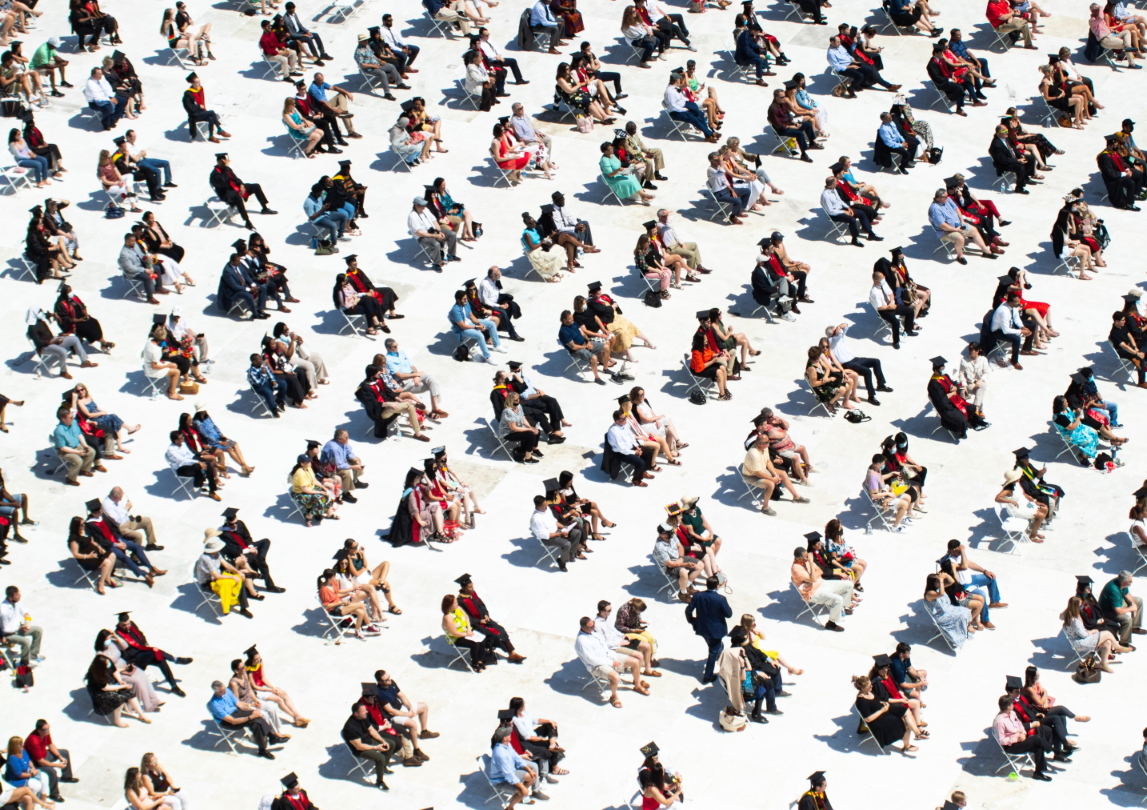 ---
🌍👪🏾 Population Density
A 🗺️map showing population densities on the continent. Some notable features including the thin line in Egypt holding 100m people and the extraordinary demographic dividend in Ethiopia.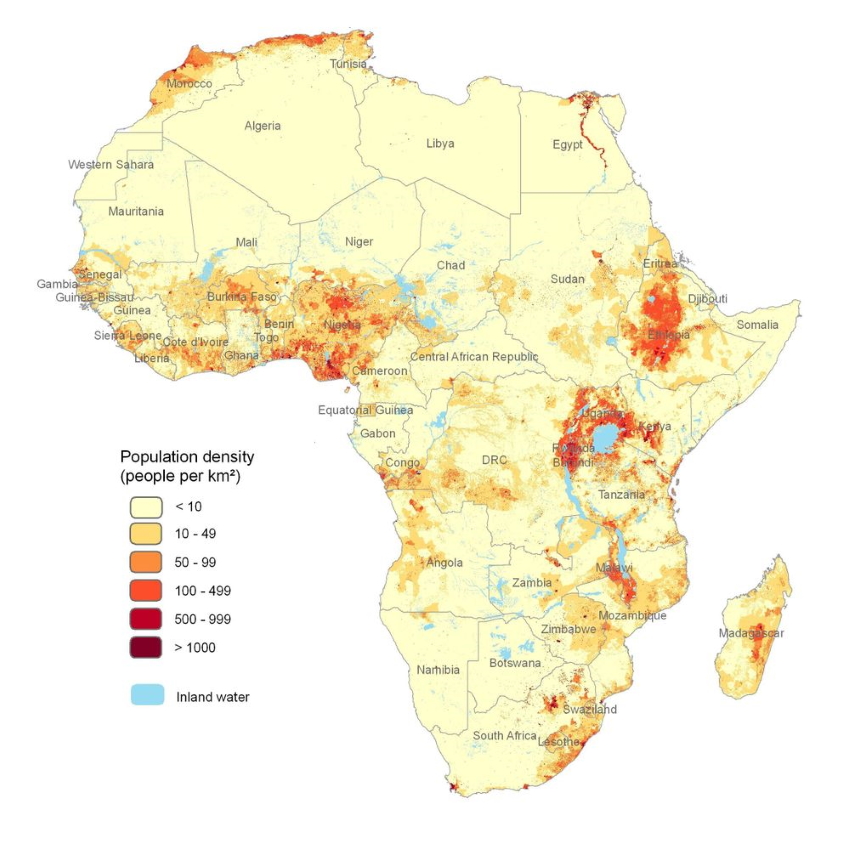 Here is a different look at the continent.
A pretty patently incorrect almost-across-the-board look at what our borders may have looked like 2 centuries ago were they divided by language ​​and ethnicity. The map is from 🗒️Sigismund Koelle's 1854 Polyglotta Africana hence the mistakes as well as derogratory language used.
However when put side by side with a modern maps - it also shows explicity, the travesty that was the 19th century's 🗒️Scramble for Africa and the arbitrary and uncritical drawing of subsequent borders by the would-be colonisers.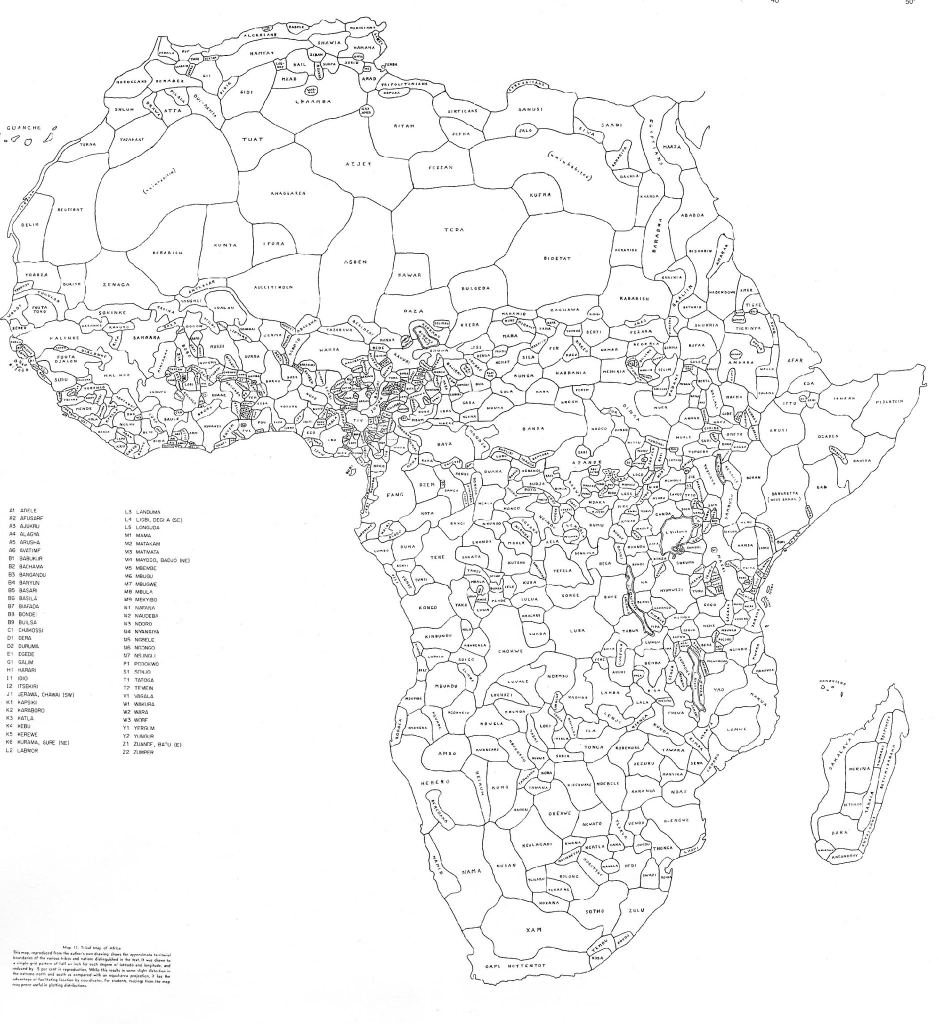 A similar excercise to that conducted in the Middle East with the 🗒️Sykes-Picot Agreement which probably doomed that region to subsequent decades of distabilisation.
---
📊🌍 Africa's Economy
A visual representation of Africa's economy. Japan is 2x the entire continent and the state of California is bigger too.
Much work to be done; particularly to capitalise on the next century's demographic shifts.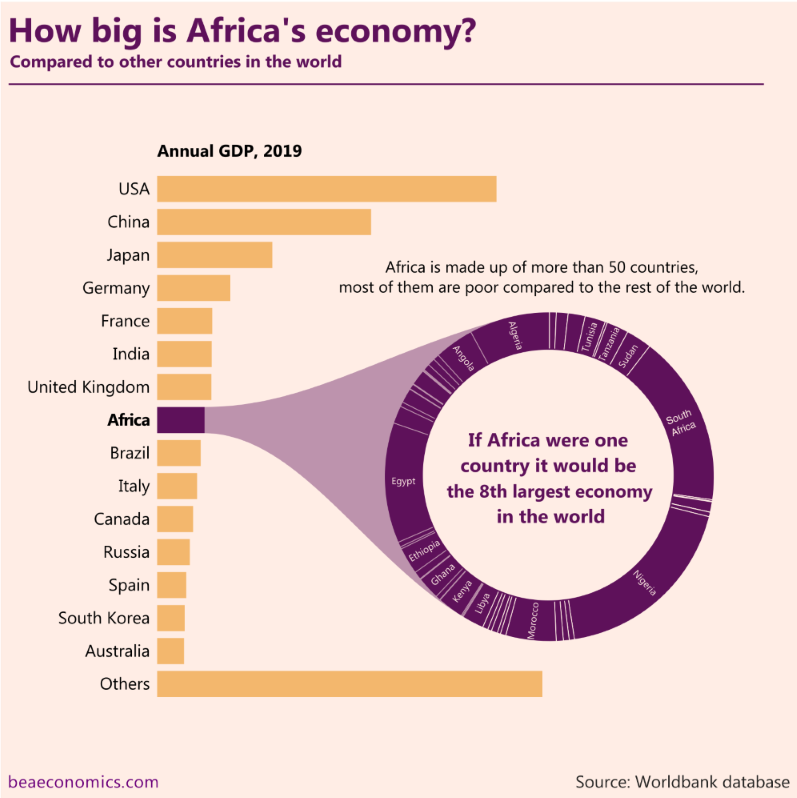 ---
🌎📈 Global Trends 2040
The Office of the Director of National Intelligence of the US released a fascinating study titled 📚"Global Trends 2040: A More Contested World" which is worth some perusal.
It's long (156 pages) but some sections may interest you more than others.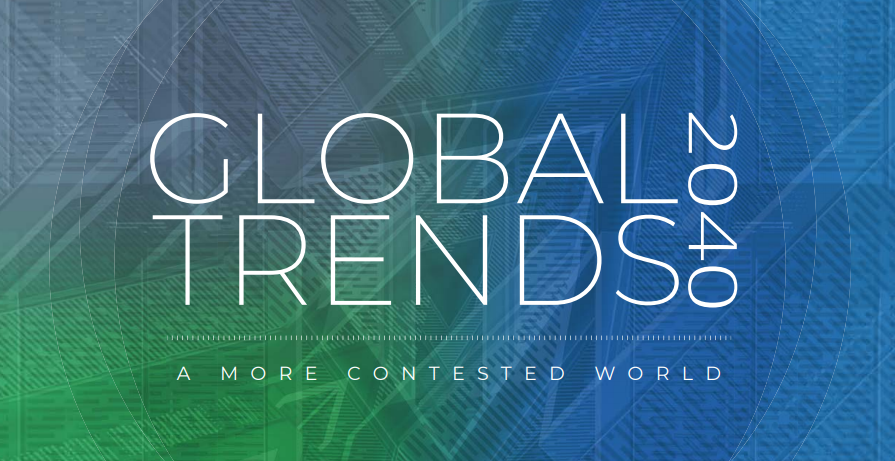 The overall thesis is underpinned by 5 themes:
Global Challenges
Fragmentation
Disequilibrium
Contestation
Adaptation
They explore these through structural forces (environmental, economic & technological), emerging dynamics (state & international) and their look at scenarios for 2040 (global drift, multipolarity, siloing & mobilisation).
---
₿🌋 El Salvador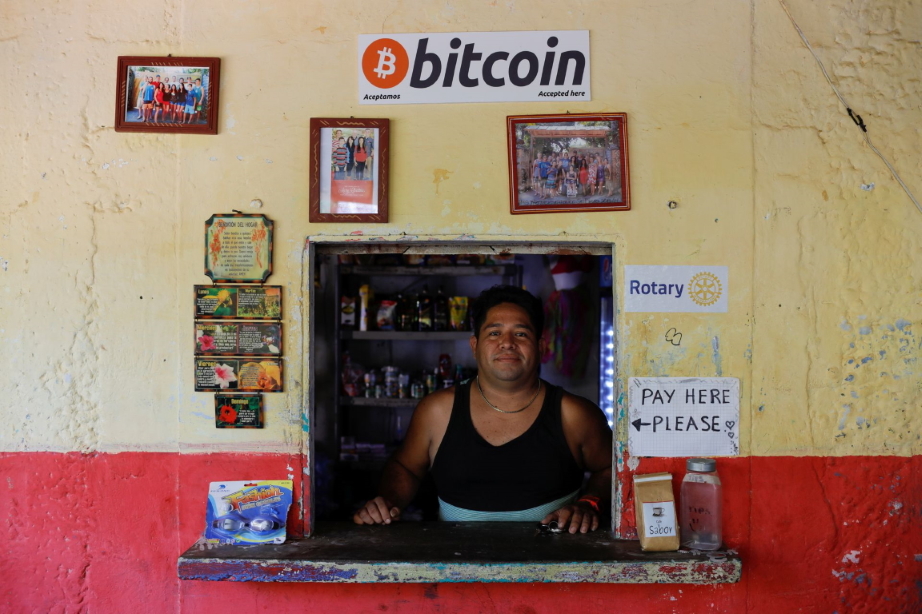 El Salvador's 39 year old president took the unprecedented step of promulgating legislation recognising Bitcoin as legal tender in his country - a pretty historic moment for the crypto world and the latin american nation.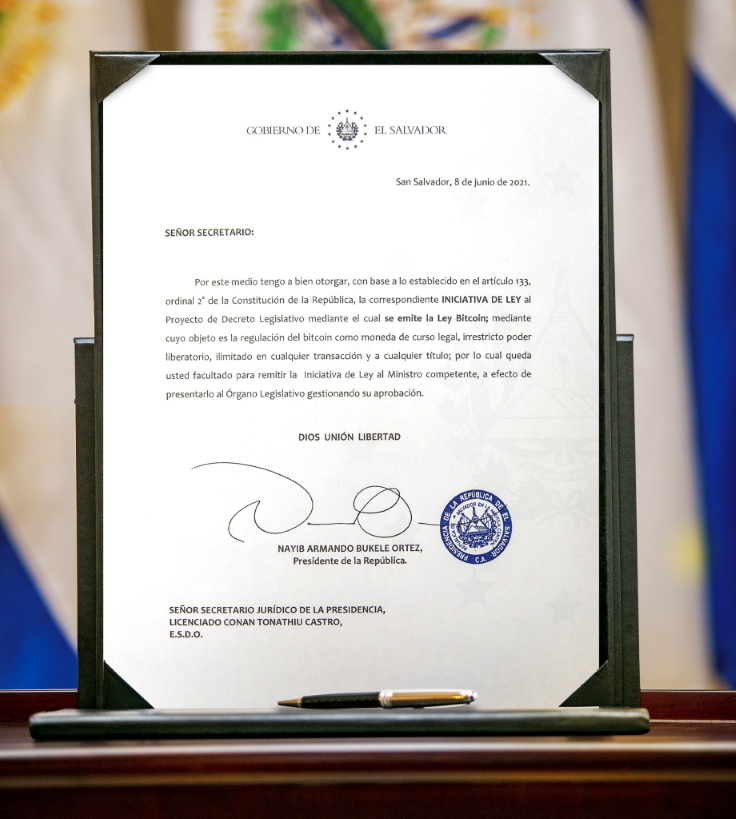 The IMF was 📰predictably bearish of the experiment with an executive from the Bank of International Settlement also 📰expressing concern and casting doubt.
Interestingly, and much to the joy of those who espouse the theory that BTC incentivizes renewable energy, the president has instructed the head of their state-owned power utility to begin BTC mining operations powered by clean geothermal energy from their volcanoes.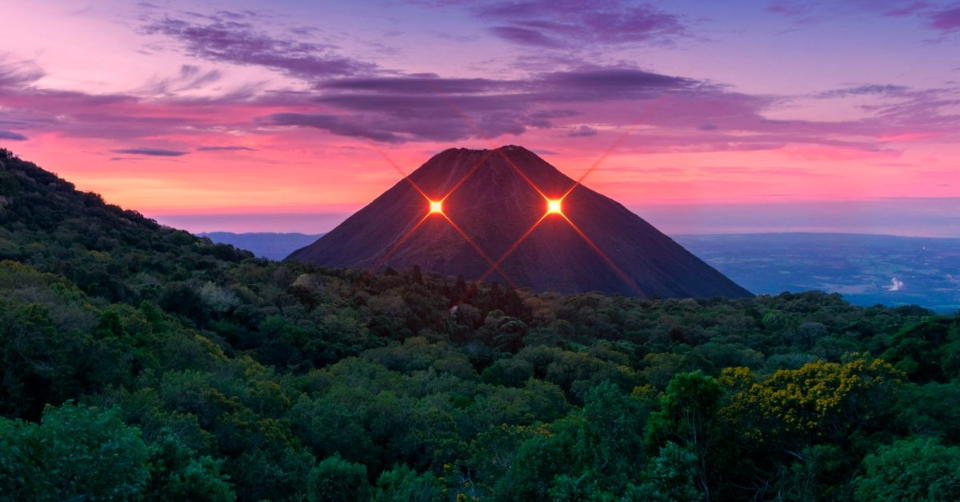 Our engineers just informed me that they dug a new well, that will provide approximately 95MW of 100% clean, 0 emissions geothermal energy from our volcanos 🌋

Starting to design a full #Bitcoin mining hub around it.

What you see coming out of the well is pure water vapor 🇸🇻 pic.twitter.com/SVph4BEW1L

— Nayib Bukele (@nayibbukele) June 9, 2021
He announced this volcano news on a Twitter space with a number of high profile Bitcoiners. (RIP Clubhouse?).
---
✂️ Ctrl+C, Ctrl+V
Anyone who's done any coding is probably intimately acquainted with StackOverFlow and Ctrl+C plus Ctrl+V when it comes to getting "inspired" by code on the site.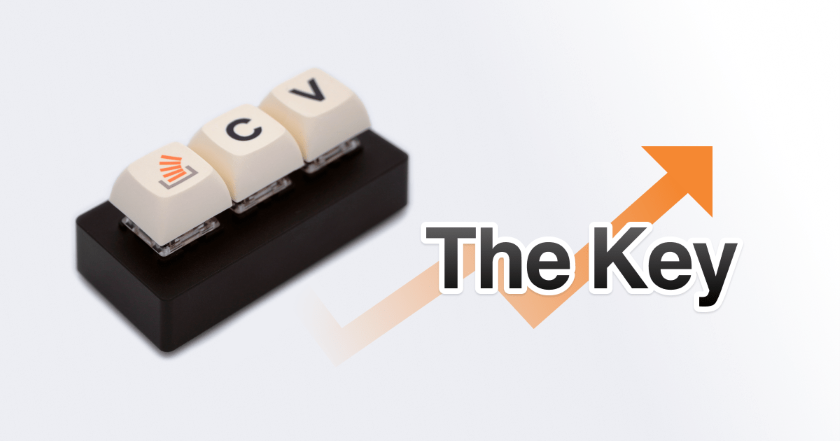 📝This article is about just how often people copy code snippets from the popular site:
One out of every four users who visits a Stack Overflow question copies something within five minutes of hitting the page. That adds up to 40,623,987 copies across 7,305,042 posts and comments between March 26th and April 9th. People copy from answers about ten times as often as they do from questions and about 35 times as often as they do from comments. People copy from code blocks more than ten times as often as they do from the surrounding text, and surprisingly, we see more copies being made on questions without accepted answers than we do on questions which are accepted.
The sites popularity hasn't escaped the suits and in yet another clever aqcuisition, Prosus - the technology investment and holding firm for Naspers - acquired the company recently. Cofounder & chairperson Joel Spolsky 📝with some of the history. Also his blog is a treasure more generally.
---
🎨 Silk
All done on a Surface Pro 7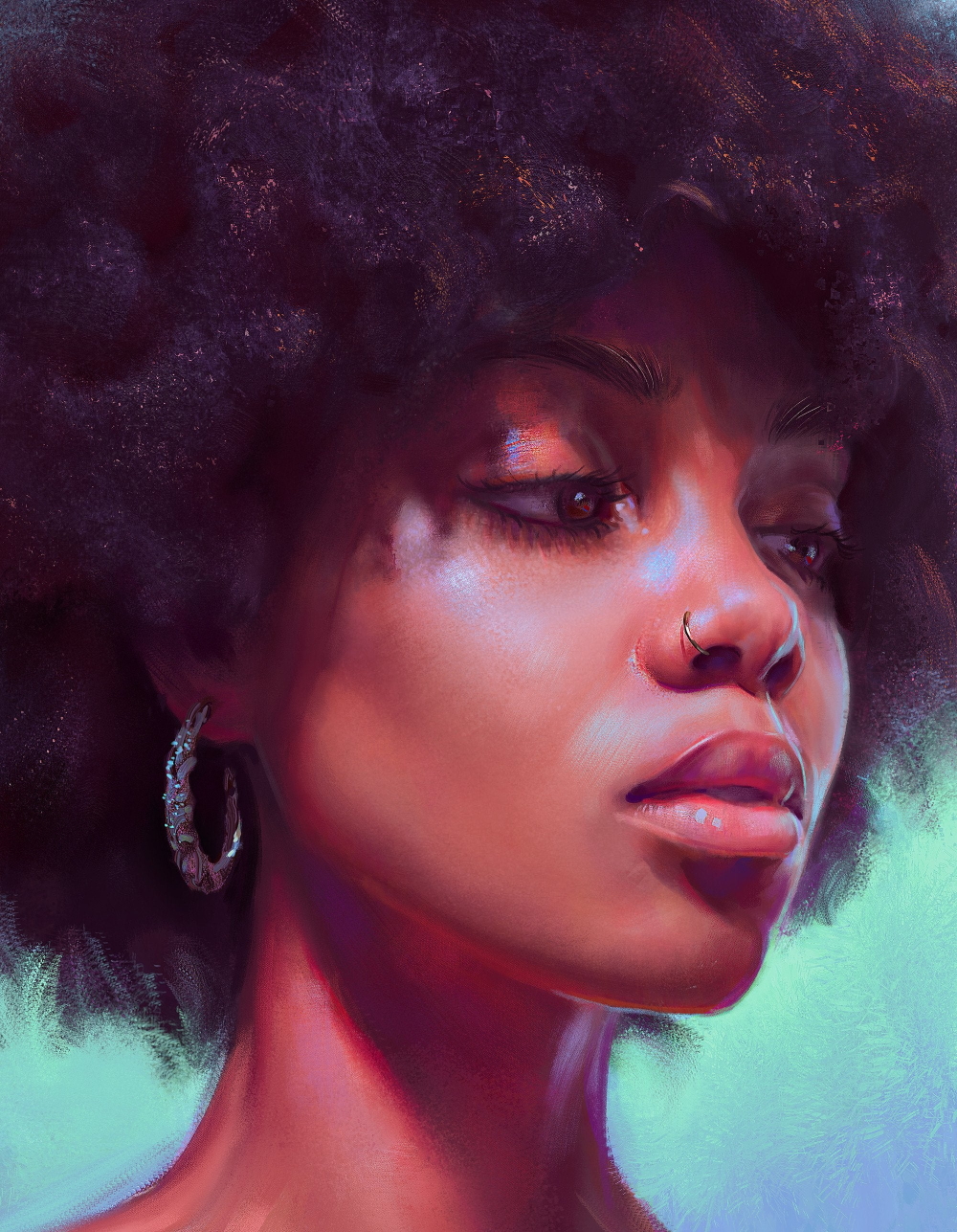 Silk, Mandy Jurgens, Digital, 2021
---
🎥 Neorealism
If you suffered through the cinematic release of The Justice League, and then watched (waded through?) the 4 hour Zack Snyder cut, you would have seen a fascinating study in the differences shot composition, structure, editing, narrative structure, emphasis, colour grading, presentation etc. can make.
Here's an unrelated look at Neorealism in the classics by Kogonada juxtaposing styles and emphasis.
---
🤖🗺️ Technology Map
Per Laphams Quarterly:
"Although it is common to refer to past technological changes as "revolutions", the French historian Fernand Braudel explained tha t"it was more usual for new developments to spread gradially throughout the world… No innovation remained for long at the service of one group, state, or one civilisation".
A work in progress map showing the propagation of a couple of key technologies. Of course far from exhaustive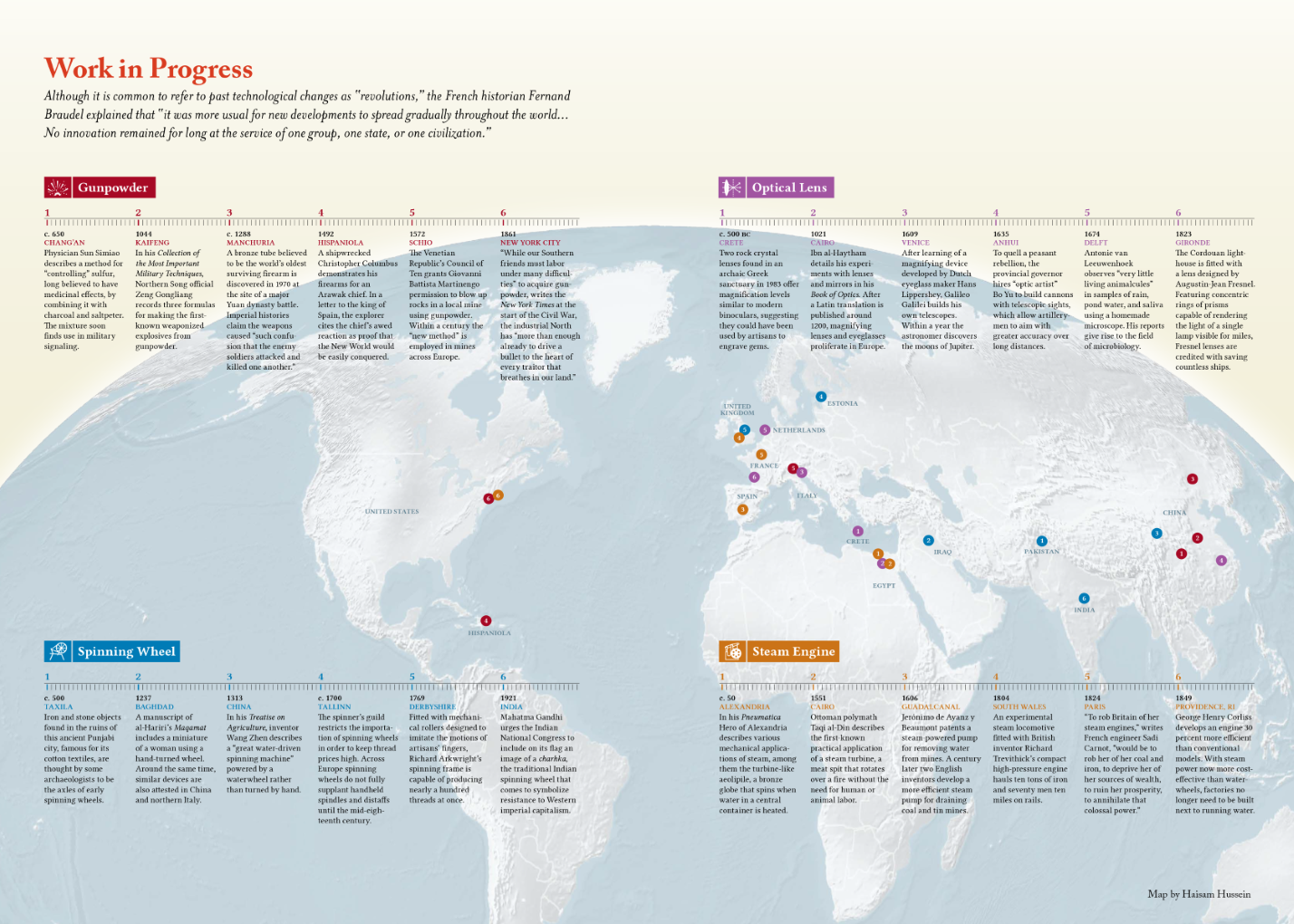 ---
🦾🚗 Tesla Update
"The future is already here – it's just not very evenly distributed." - William Gibson
---
🎙️🎧 Wealth-Building, Generational Conflict, Decentralization, & Global Disorder
Demetri Kofinas makes yet another appearance on these pages.
I recently started supporting his pod on Patreon - the first time I've done this. I really enjoy his work and getting access to the overtime discussions seemed worth it; one day I'll buck up for the overtime notes.
Anyway here he decided to release the overtime he did with Radigan Carter on his open podcast so I've decided to post both parts of the conversation here as I thought it was a fascinating one.
Here's the writeup:
In Episode 177 of Hidden Forces, Demetri Kofinas speaks with Radigan Carter, an investor who has spent the last two decades of his life working across five continents as a member of the US military, as a private contractor, and as a special agent for the United States government. He has extensive experience leading large multinational teams – including a 350-person security force – in the Middle East, Central Asia, and Africa.

Ratigan's love of history, knowledge of foreign affairs, and first-hand experience overseas give him a unique perspective from which to comment on the political, national security, and economic issues facing Western society today.

We spent the first two hours of this four-hour long conversation discussing Radigan's experience overseas, including his participation in Operation Iraqi Freedom, his work as a private contractor in Qatar, and his time spent as a special agent for the United States government in Afghanistan and North Africa. The stories that he shares are inspirational and at times unnerving, but they are always delivered with a wisdom, reflection, and authenticity that you rarely find today.

In the second half of their conversation, Radigan shares not only his remarkable insights on geopolitics and foreign affairs, including a long discussion about the security and politics of the Middle East, Europe, and Asia, but also his perspective on what's happening within the United States: the radicalization of the citizenry and the potential for an escalation in political violence over the next few years.

We also discuss his views on financial markets and the macro economy, including a conversation about cryptocurrency, its place in his own portfolio, and how it fits into his larger investing philosophy.
Part 1
Part 2
---
💬 Deep Cuts
"The axe forgets; the tree remembers." —Zimbabwean proverb.

"A man is what he thinks about all day long" — Ralph Waldo Emerson

"Men talk of killing time, while time quietly kills them" — Dion Boucicault
---
📹 Why We Can't Have Nice Things
A commentary on Planned Obsolescence
This video is about stuff: light bulbs, printers, phones and why they aren't better.
---
🌩️📷 Oh…and one more thing
"Meanwhile…in West Texas, storm chaser Laura Rowe captured the picture of a lifetime May 17, 2021."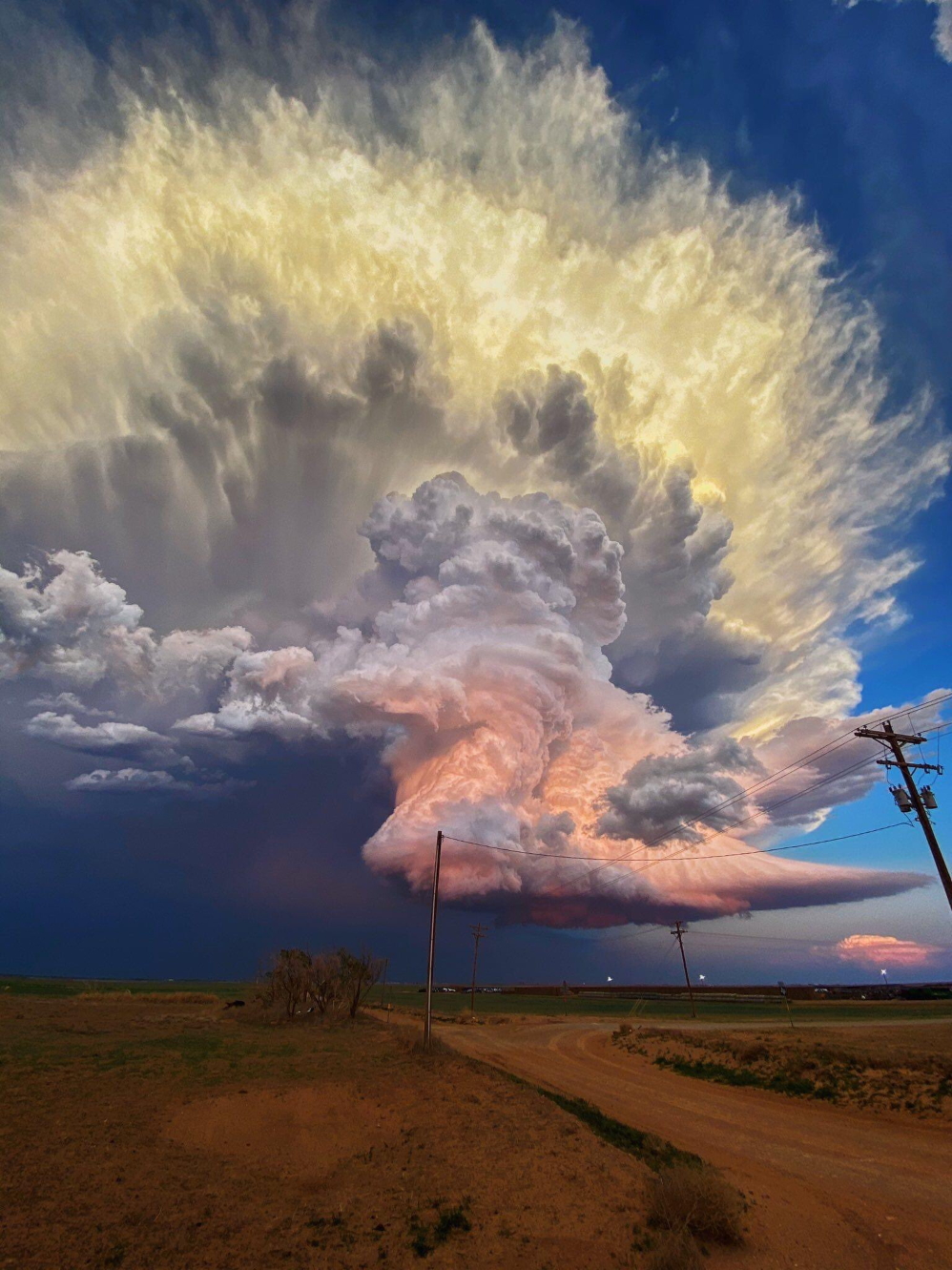 ---
📧 Get this weekly in your mailbox
---
Thanks for reading. Tune in next week. And please share with your network.
---