28 November 2021
Welcome back to the Week That Was series highlighting things from the interwebs which are interesting, noteworthy and/or probably worth your time.
Articles📝, Tweet(s)📱, Videos🎥, Charts 📈 all fair game with or without attendant commentary.
This week is defintely a visual edition.
---
🧱📈 Lego Revenues
Lego is universally touted as one of the 📰greatest turnarounds in corporate history with a 📝much lauded corporate culture. The changes have certainly been telling on the companies topline.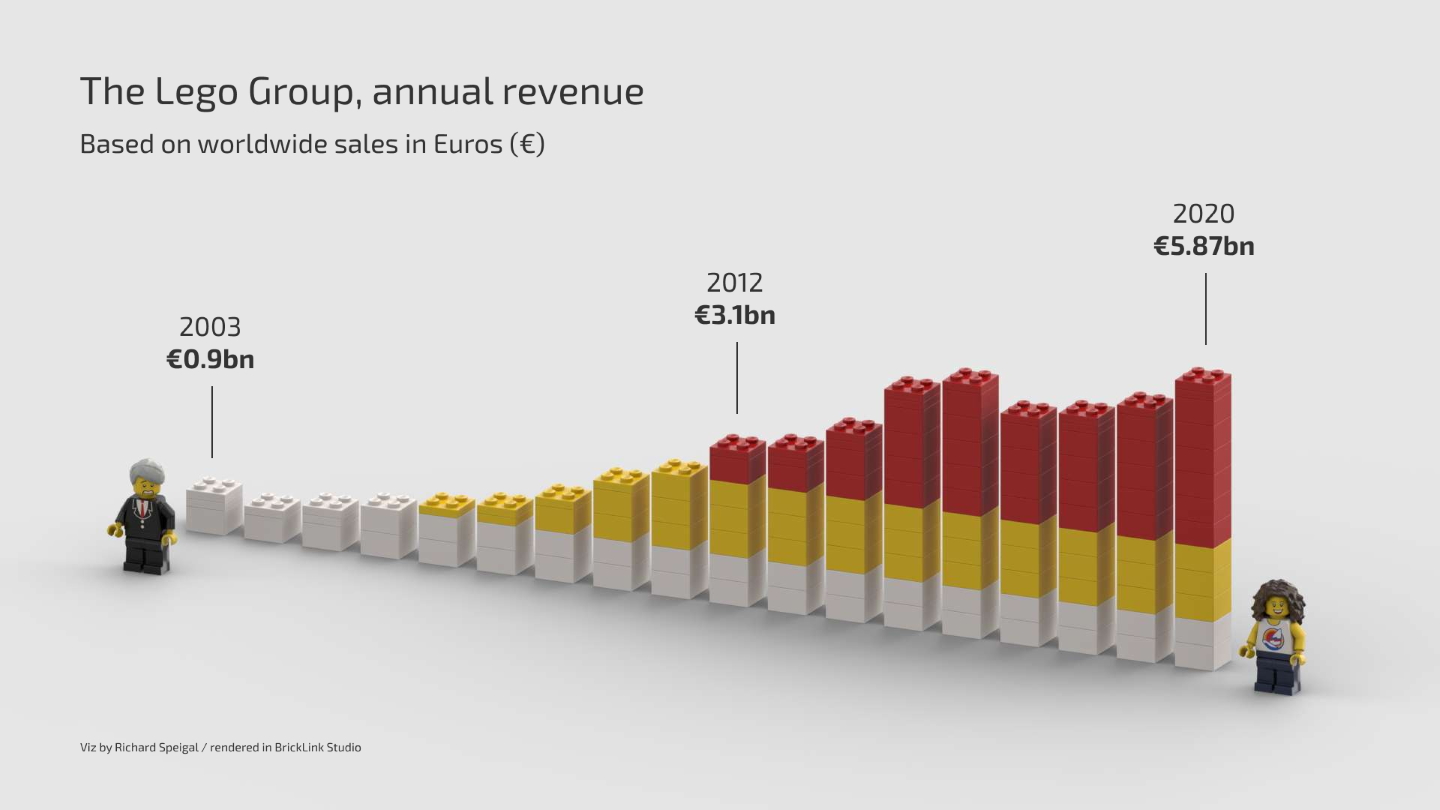 ---
🦄 Decacorns
Per 📰Crunchbase
More new startups valued at $10 billion or above have been minted in 2021—far more than in any prior year, and double the number created in 2020, which set the previous record for new "decacorns," as these highly valued companies are known.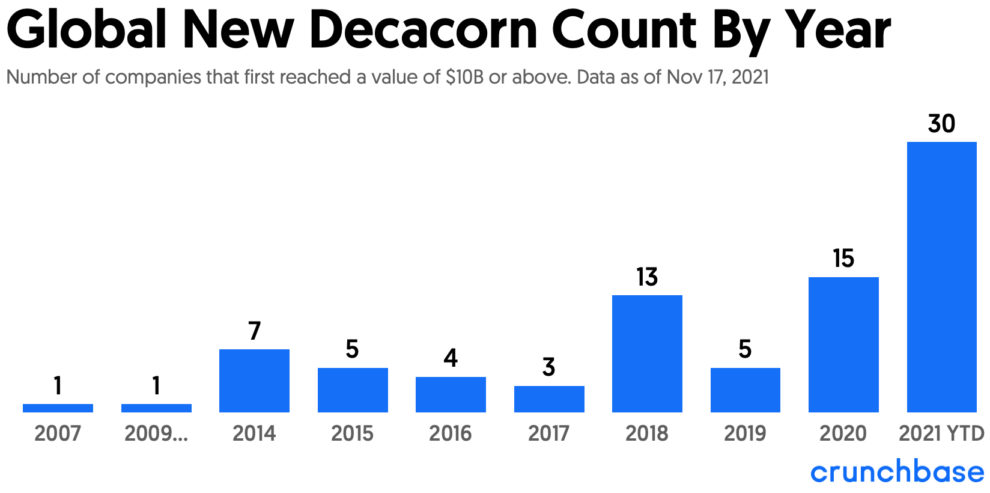 Some history
After Facebook's debut as the first decacorn in 2007, the next didn't come along until two years later—that, by our calculation, was Alibaba, which was valued north of $10 billion in 2009 in a funding led by global growth equity investors General Atlantic. Two years later, Alibaba was valued at $32 billion in a funding round led by Silver Lake and DST Global. Then no companies were newly valued at $10 billion until 2014, per Crunchbase data.
---
🎨 Dream Hallway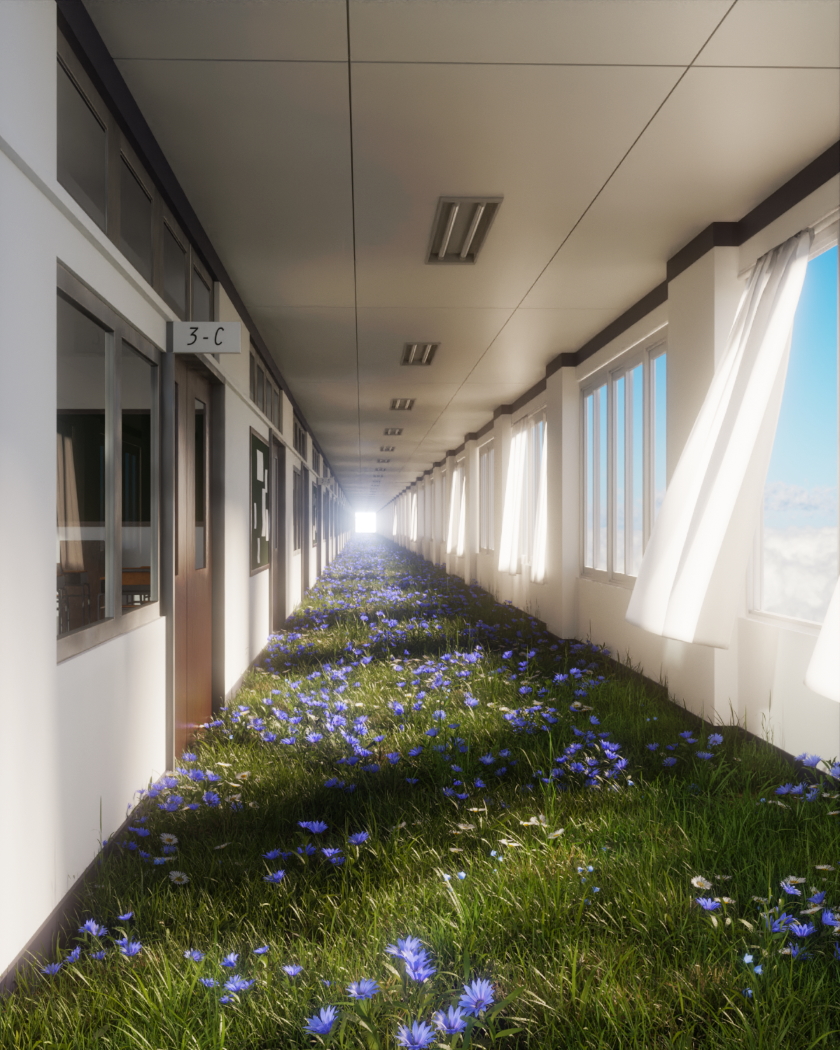 Dream Hallway, Carrotwithak, Digital 3D, 2021
---
🎵📊 Copywrite
The global value of music copyright was $32.5bn 📚in 2020
Music should know how much it's worth. Calculating the global value of music copyright provides the answer. Will Page, former chief economist of Spotify and PRS for Music, and author of the book 'Tarzan Economics: Eight Principles for Pivoting through Disruption', has performed this exercise for the sixth year and has very kindly detailed the process for Music & Copyright. In short, the annual reports from labels, publishers, and collective management organizations (CMOs) have been added together and then the double counting has been stripped out. The purpose of the process has remained the same: Whether you're investing, operating, or earning from music copyright, you ought to know how much it's all worth – and how each piece of the puzzle is trending. The 2020 headline marks a first, as we've got divergence: Labels and artists saw their piece of the pie grow thanks to streaming, whereas songwriters, publishers, and their CMOs saw theirs shrink due to the pandemic. Two ships, albeit temporarily, passing each other in the night.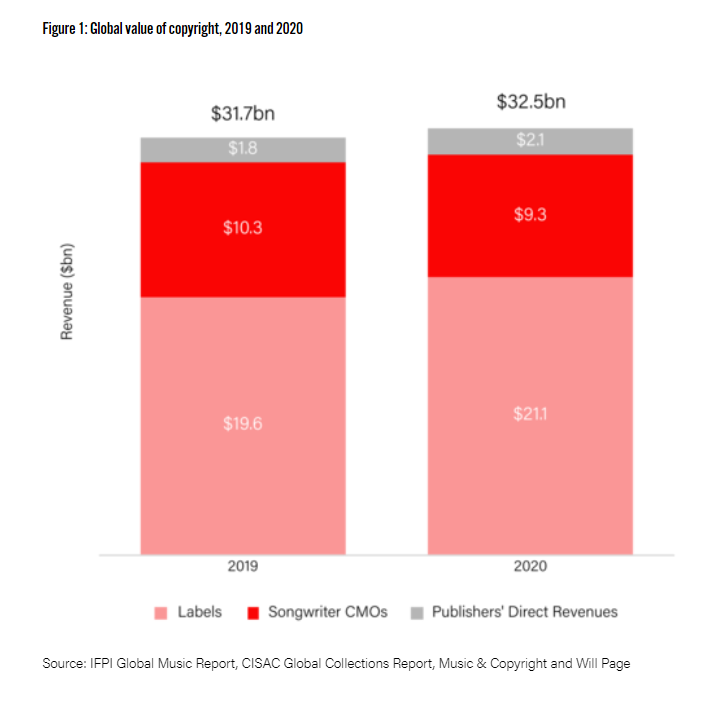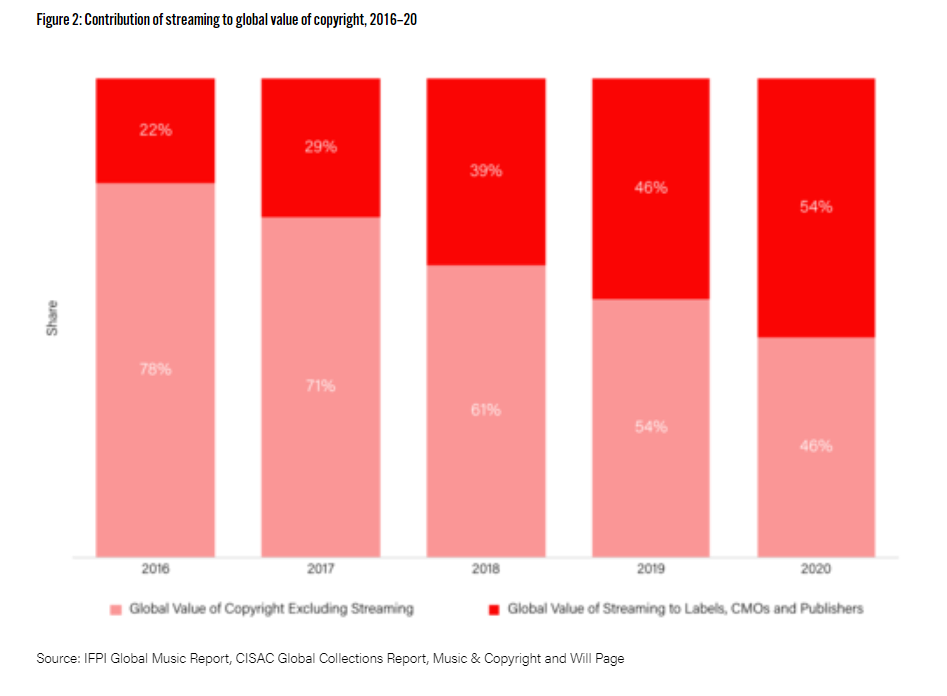 ---
🎂 FB HBD
This graph speaks volumes regarding how the platform's use has changed over the last decade. User josigold noting his FN birthday posts over the years. I think it's safe to say this maps pretty generally on a population level.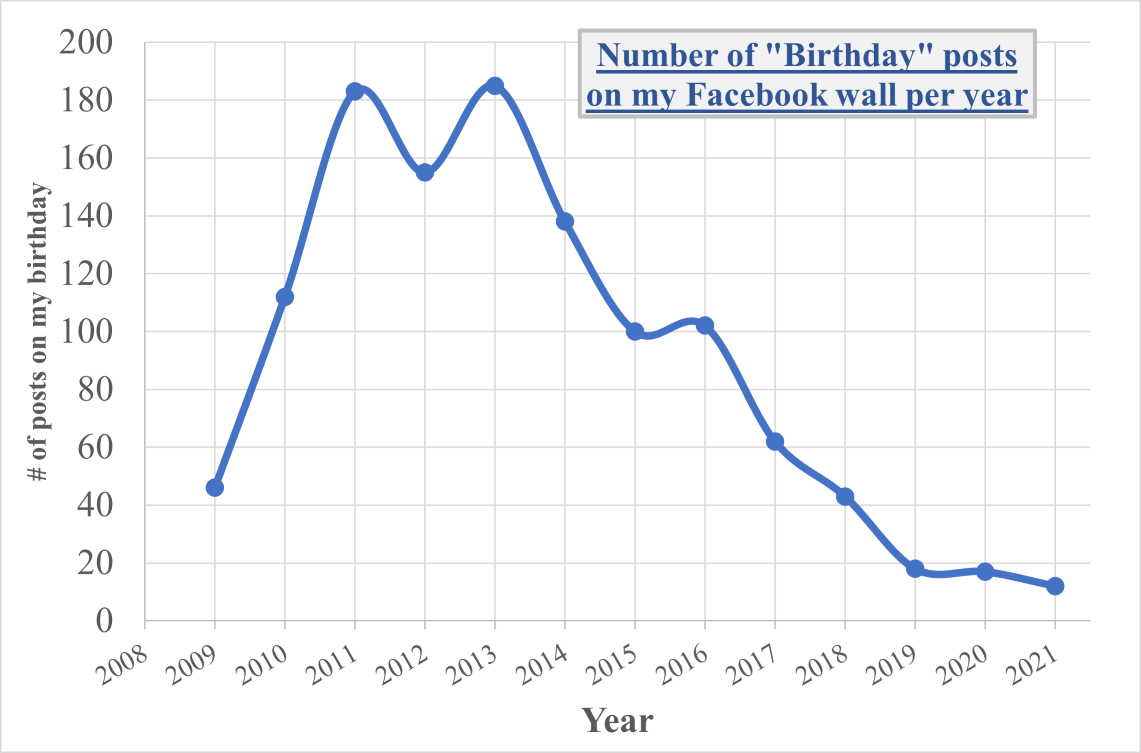 ---
🗾 Why Tokyo Works
"A developed country is not a place where the poor have cars. It's where the rich use public transportation."
Great article unpacking how urban design makes this city works which is close to my heart given how smitten I became with the city in my brief time there.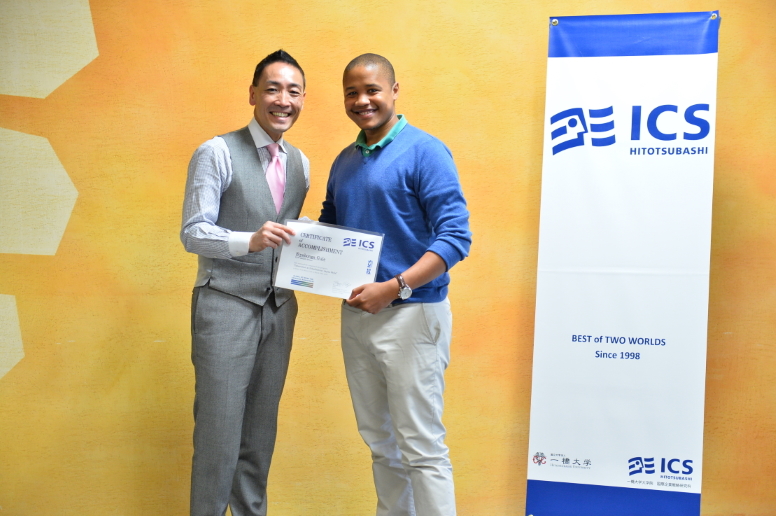 📝How is Tokyo different, and why is it special?
Tokyo is decentralized. Kengo Kuma, one of Japan's leading architects, describes the city as a "collection of small villages, rather than one big city," and it certainly feels that way. As opposed to urban sprawls like New York or Paris, Tokyo is very literally without a center. Most Western city centers feature a square, a church, a bank or another powerful institution; places people are invited to frequent and are epicenters of activity and crossings. In contrast, the center of Tokyo is, as French philosopher Roland Barhtes described it, a void. Instead of being a space where people gather and businesses operate, it's the Imperial Palace: a giant inaccessible green space surrounded by a moat.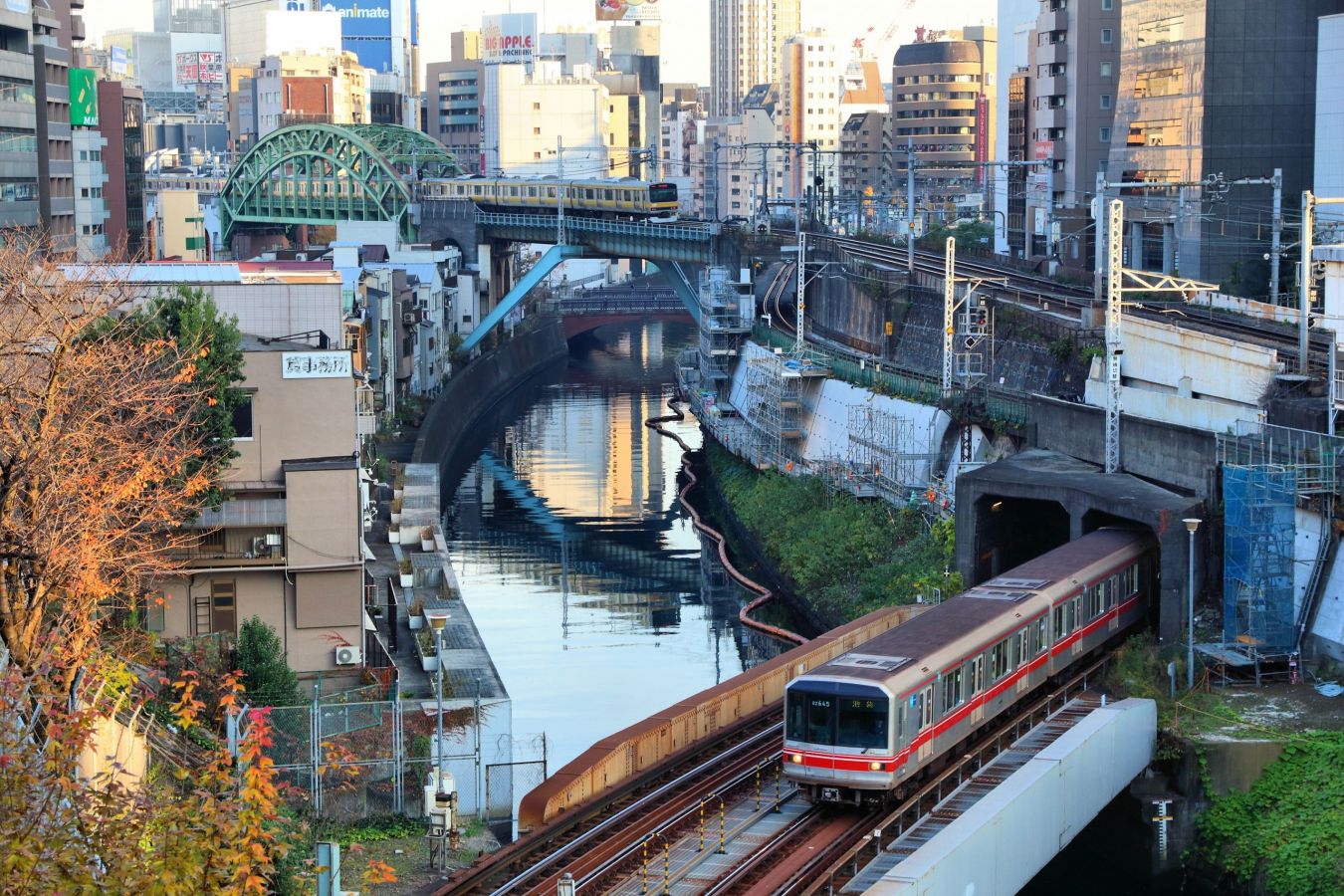 ---
₿ BTC Update
From Mark Karpelès
With the Omicron-inspired risk-off event this week, we saw BTC falling by double digits again (as usual?). A reminder of the broader context.
November 2011, MtGox office in Tokyo. One #bitcoin trades for 3.275 USD.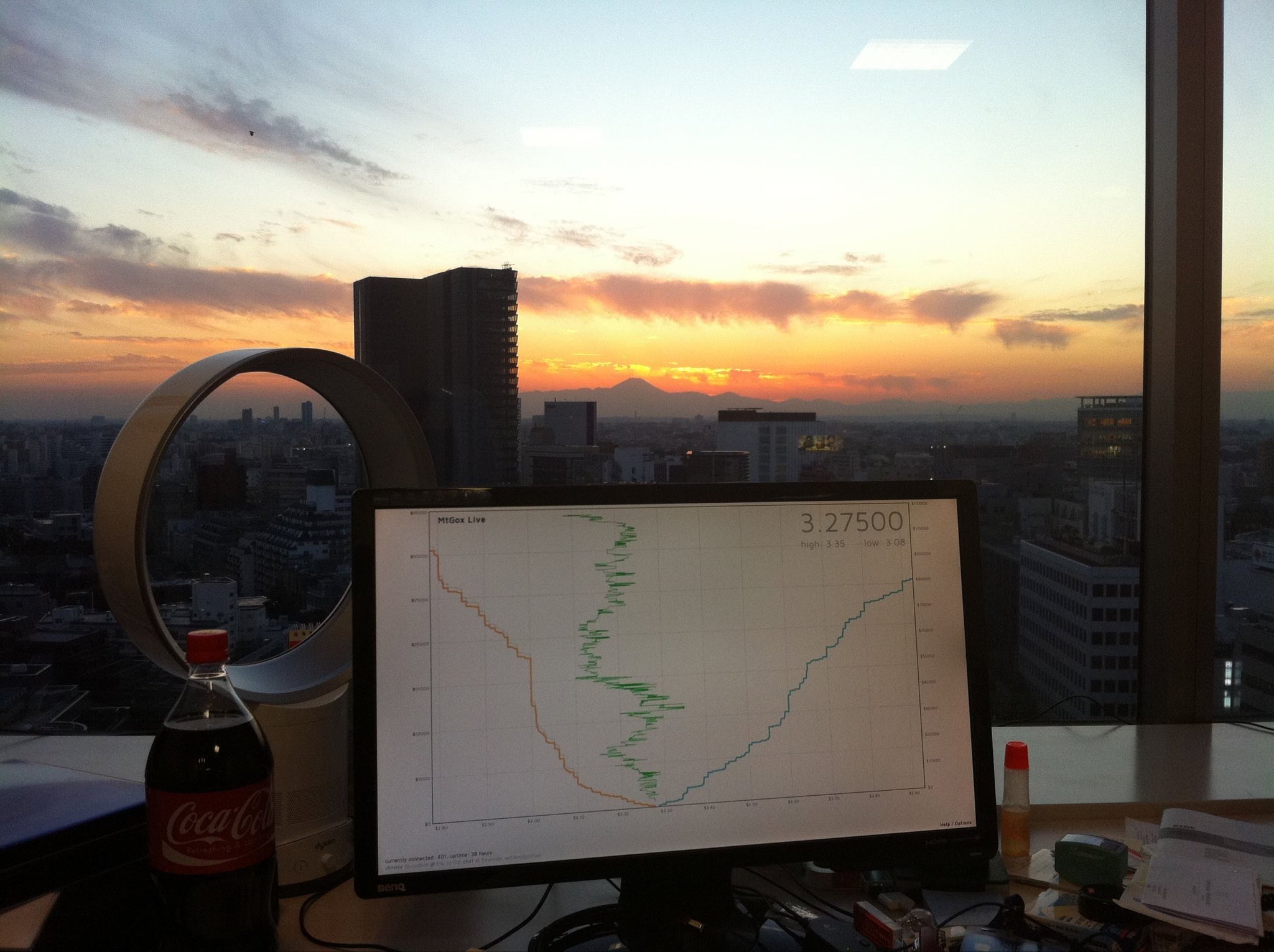 📚Pantera Capital released a report showing just how steady (on a logarithmic scale) the growth has been of the asset over the years - roughly tripling every year thus far.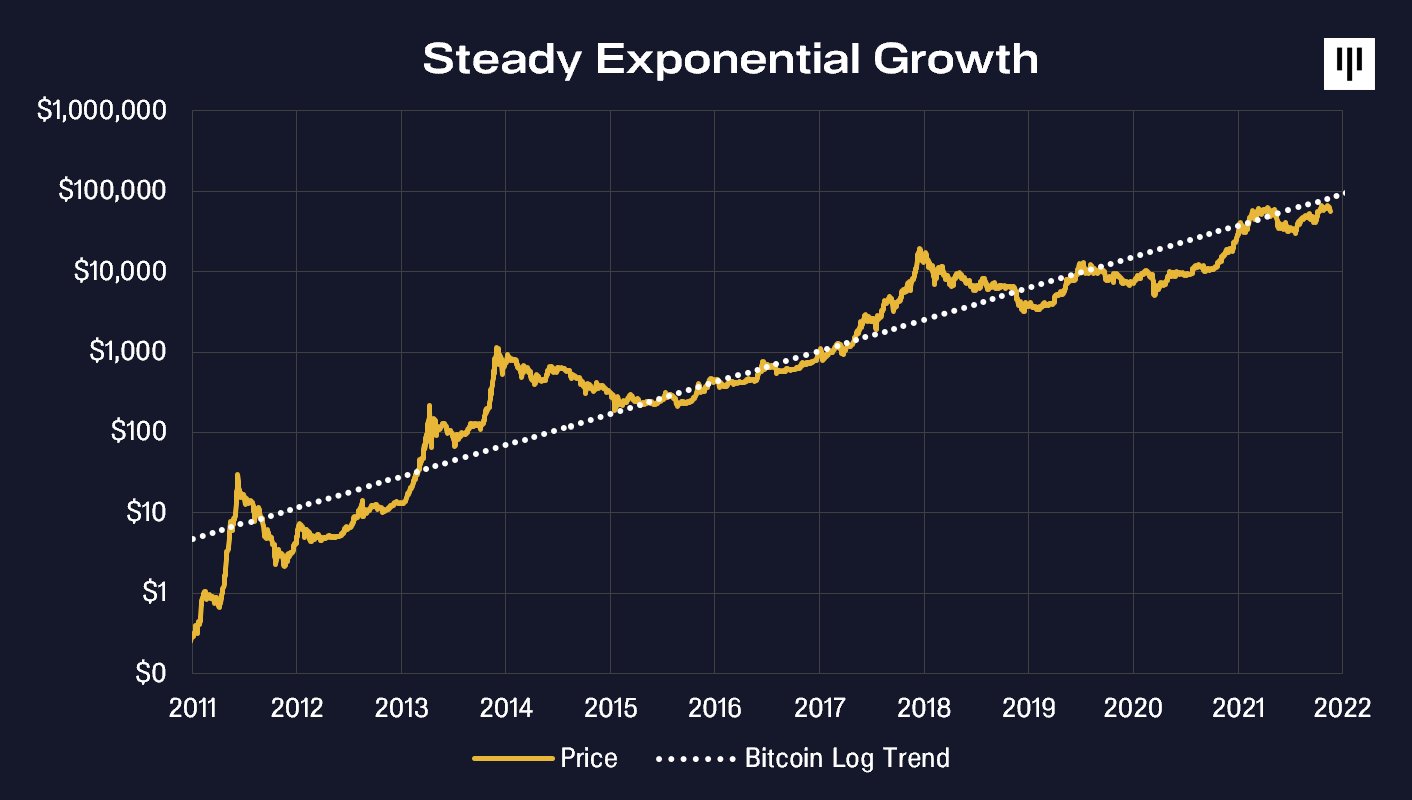 Interestingly not only did El Salvador just buy this dip, procuring another 100 BTC for their national treasury as announced by their president - but they recently launched a Bitcoin bond.
El Salvador just bought the dip.

100 extra coins acquired with a discount 🥳#Bitcoin 🇸🇻

— Nayib Bukele (@nayibbukele) November 26, 2021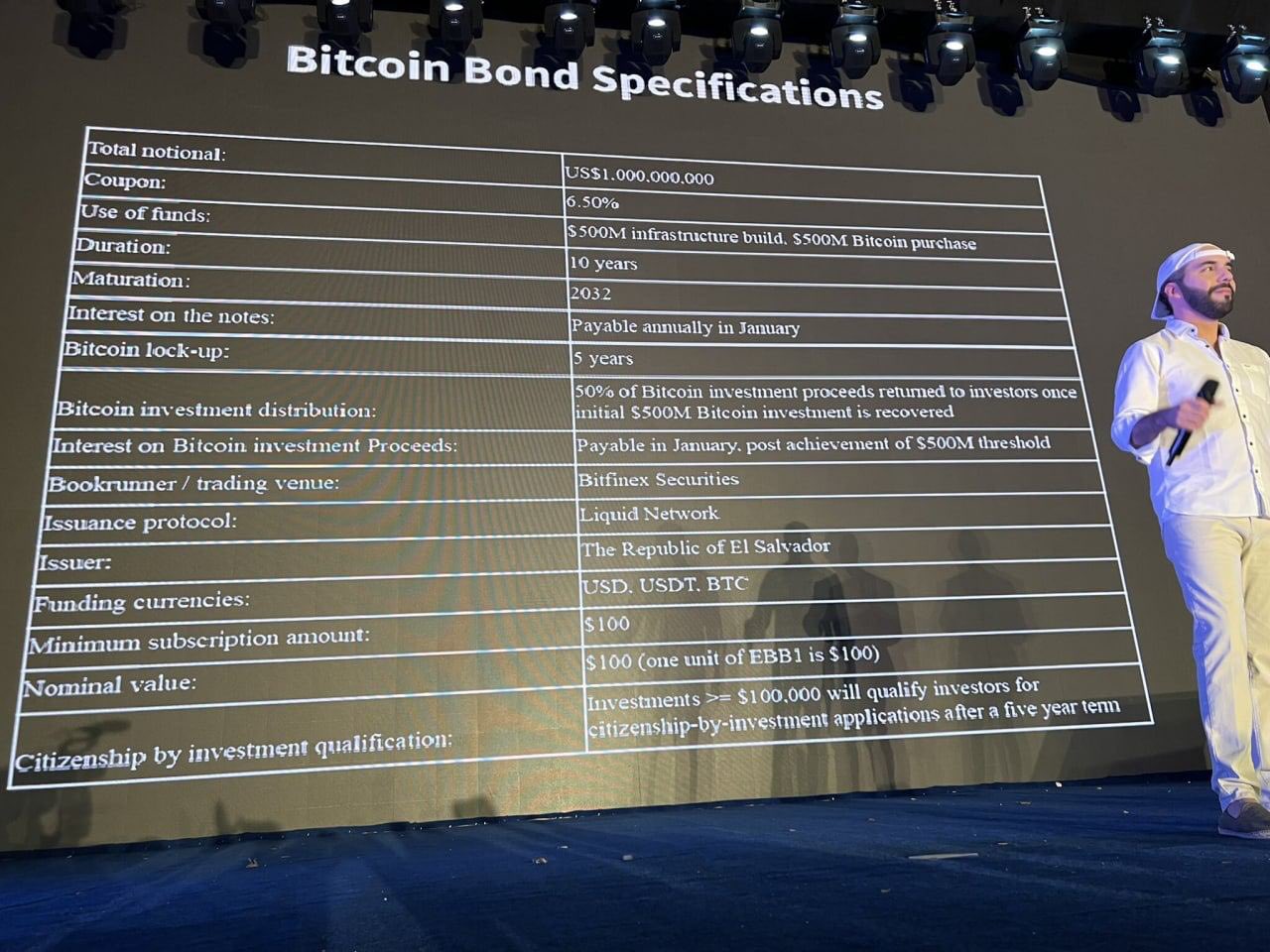 ---
📉 Gen Y & Z
This pattern apparently also holds for young people getting driver's licenses, drinking for the first time and engaging in the use of illicit substances. Unclear what this points to given we see commensurate increases in self-reported mental illness, depression etc.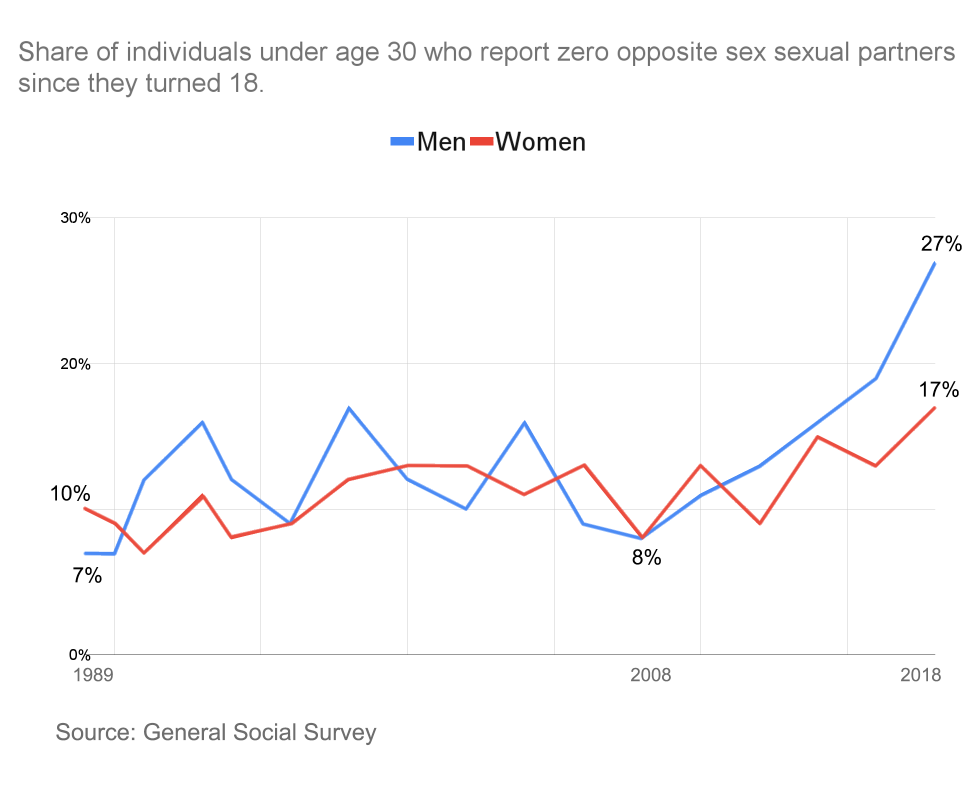 ---
🦉🎙️ Modern Wisdom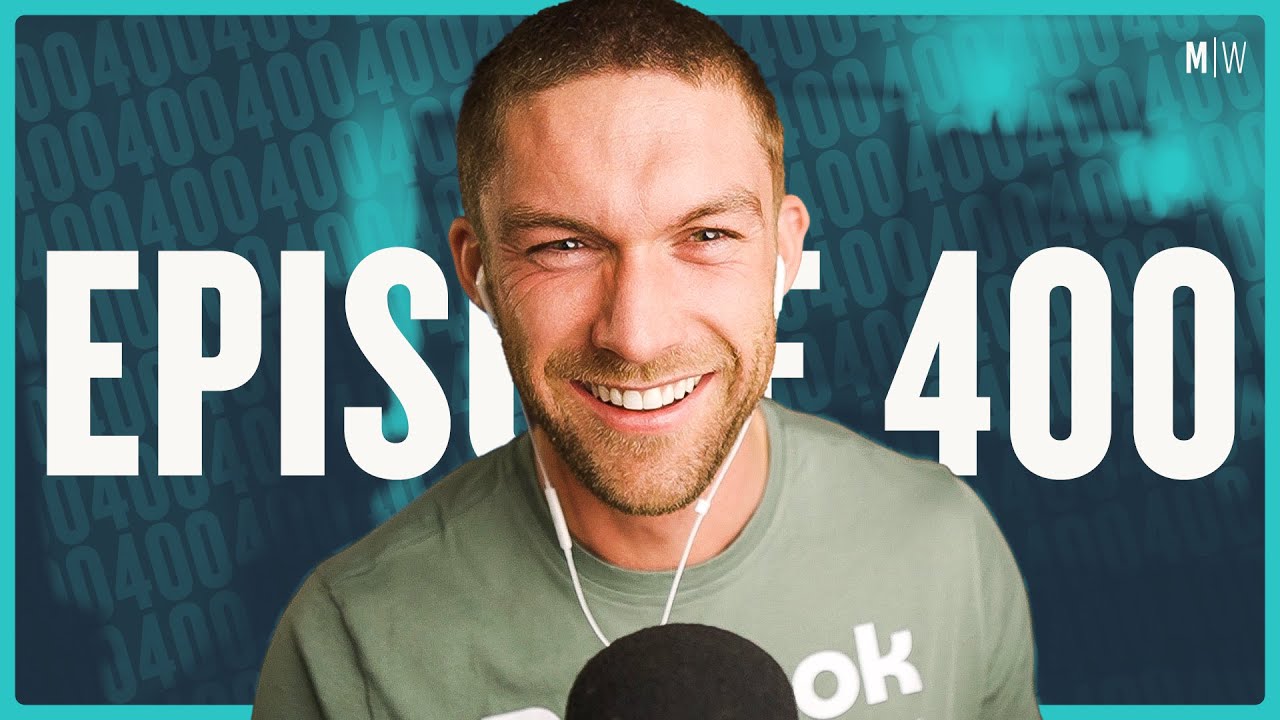 From the often enlightenining and interesting Modern Wisdom podcast, which celebrates 3,5 years this week.
Some of the preamble and commentary can tend to be a little political - but there are some great insights to be gleaned and resources to bookmark.
To celebrate 400 episodes on Modern Wisdom, I broke down some of my favourite lessons, insights and quotes from the last 3 and a half years. Expect to learn why perfectionism is procrastination masquerading as quality control, Seth Godin's best advice for beating imposter syndrome, the biggest lessons I took from Jordan Peterson, how Ryan Long can predict the future of the internet, why framing is everything, Morgan Housel's best investment advice, why I'm adamant that Jonny Wilkinson has taken ayahuasca, how to keep promises to yourself and much more…
---
🎨🐍 Medusa & Persius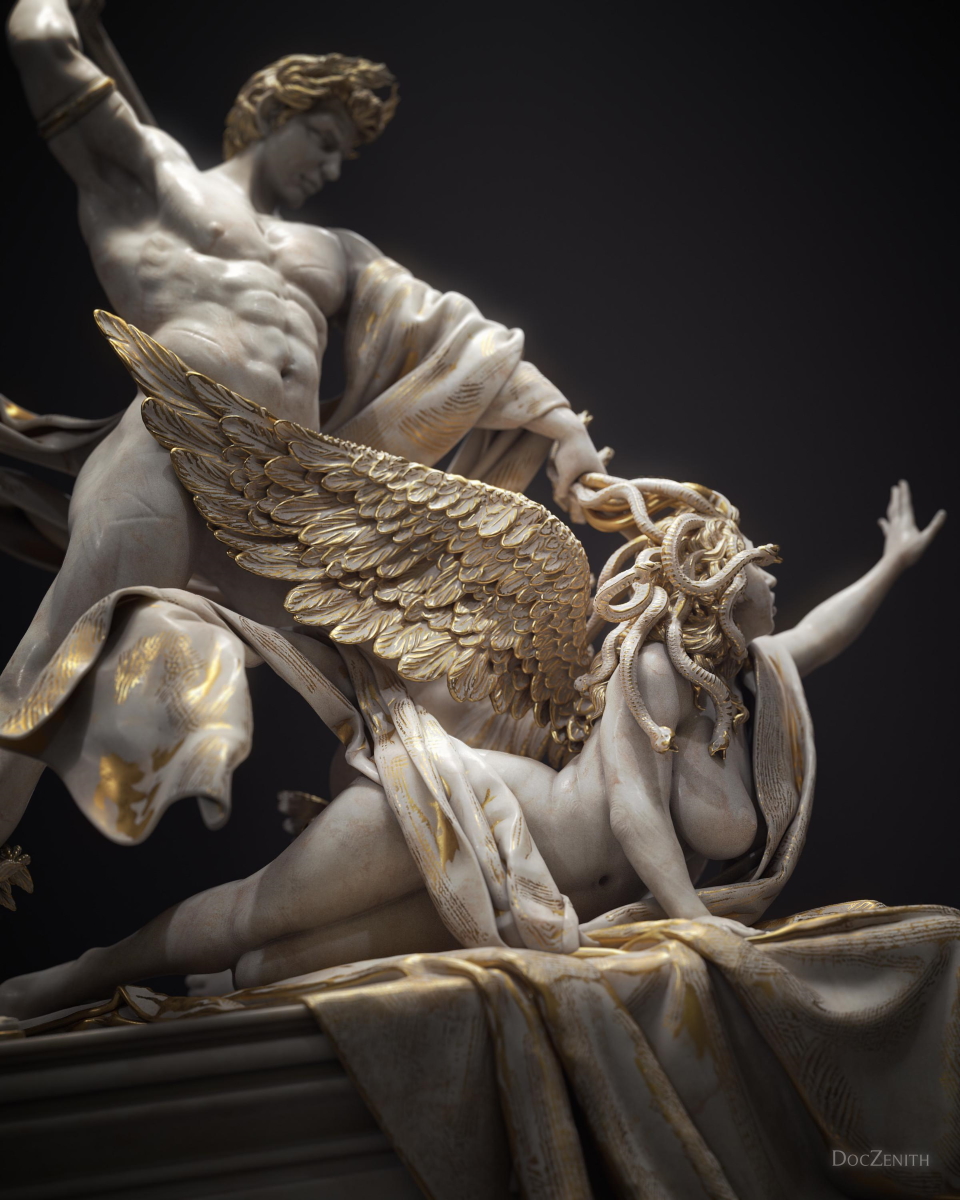 Medusa and Perseus, Doc Zenith, Digital sculpture, 2020
---
🦠📊 Age & Covid
Per Nassim Taleb:
"No, Covid is not an "old person" problem. It kills in proportion of mortality tables, as a multiplication of the local mortality rate. bVariations in the multiplier below are mere noise."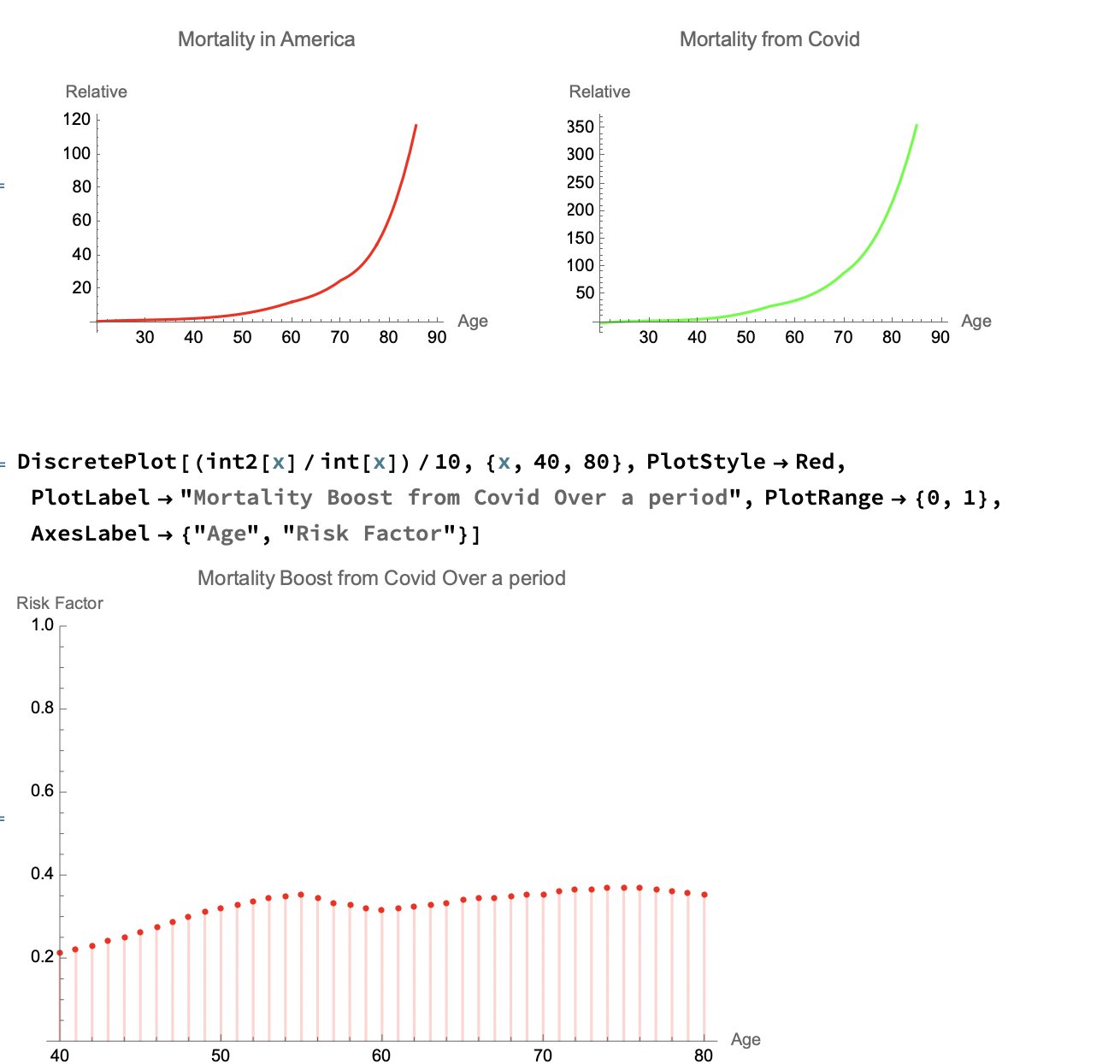 3) In other words, saying "Covid is an old person problem" hence let's not worry much about it is equivalent to shutting down cardiology, oncology as well as hospitals because they are for the old IN ~ SAME PROPORTION.

— Nassim Nicholas Taleb (@nntaleb) November 22, 2021
---
🎹 Piano Lessons
🤌🏾
---
📹👎🏽 Youtube Dislikes
Youtube recently killed the dislike button much to the chagrin of even some of the biggest content creators on the platform.
Here's a browser extension that brings them back. Who knows how long it'll stay up.
🌐https://returnyoutubedislike.com/
---
💰 Buffet Allocations
Warren Buffett's asset allocation over 20 years
---
💬 Deep Cuts
The True University of these days is a collection of books. —Thomas Carlyle
---
🛩️ One More Thing
G-Force aging and subsequent rejuvenation
---
📧 Get this weekly in your mailbox
---
Thanks for reading. Tune in next week. And please share with your network.
---