12 September 2021
Welcome back to the Week That Was series highlighting things from the interwebs which are interesting, noteworthy and/or probably worth your time.
Articles📝, Tweet(s)📱, Videos🎥, Charts 📈 all fair game with or without attendant commentary.
---
📊 Bumper Year
The 📰$1 trillion that has flowed to global stocks in 2021 is bigger than the last 20 years combined. Money has gushed toward stocks this year, as global central banks have kept monetary policy accommodative to fight the coronavirus pandemic.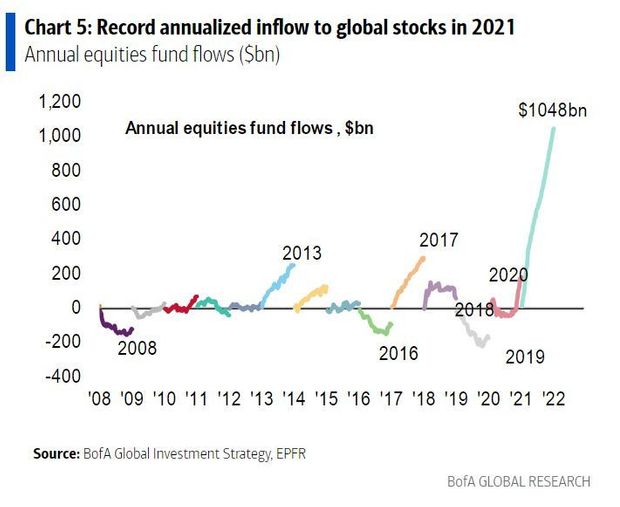 ---
🗂️ Acronym Guide
A guide for some of the language of the internet.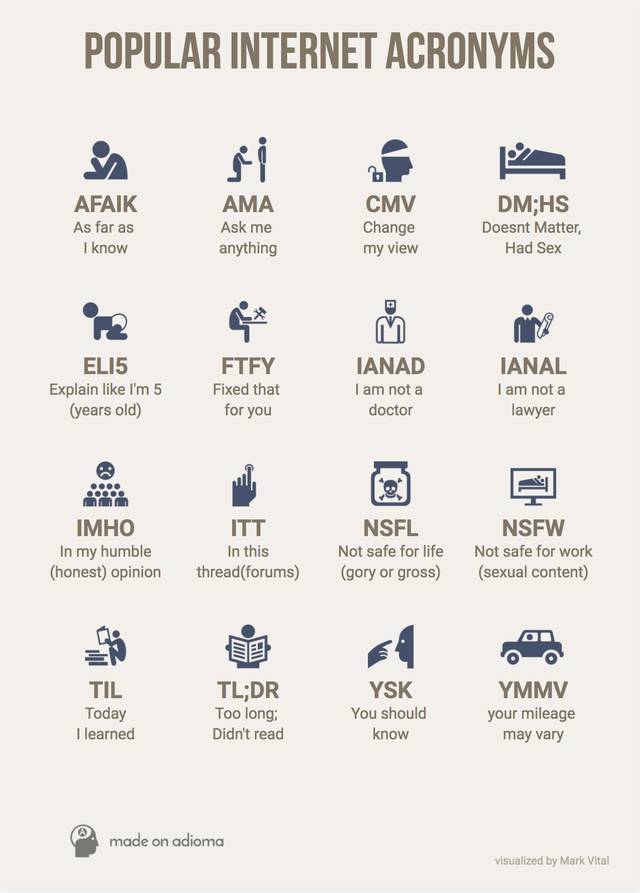 ---
🤖 AI Art
Per 📹The Viewer
Snappily edited prophecy of how A.I. will affect art in the near future: aspiring filmmakers creating Miyazaki-level animations from their basement, indistinguishable deep fakes of classic artists and musicians. "Intimate human-only work will still have a place, but it'll be just a sign of nostalgia." Quick but thought-provoking (5m 19s)
---
🍲📉 Fasting
A reddit user called @quantifood didn't eat any food for just over two weeks and meticulously tracked the data.
The results are interesting. Zoom in

---
📈🏢 Taiwan Semiconductor Manufacturing Company
From 🗞️The Verge interview with Harvard Prof. Willy Shih explaining the existential problem affecting cars, phones, computers, and more (which we touched on last week)
When you think about a process that has 700 steps, you need to execute each step with a very high yield. Because if you had 99 per cent yield for the first step and 99 per cent for the second step, you and I would think, "Wow, that's pretty good, right?" But if you take 99 per cent yield through 700 steps, by the time you're done, you'll get nothing at the end which is workable.
Per 📰Nikkei Asia, Taiwan Semiconductor Manufacturing Company known as TSMC now controls over half the global foundry market, making chips for the likes of Apple, Nvidia and Qualcomm.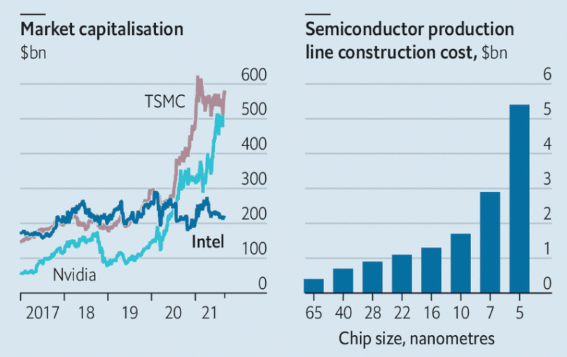 Known for its cutting-edge tech and high quality, the Taiwanese company normally commands production fees around 20% higher than its rivals. In the wake of the current ship shortgage, multi-billion dollar investments by the company and the global reovery - it's set to continue hiking prices.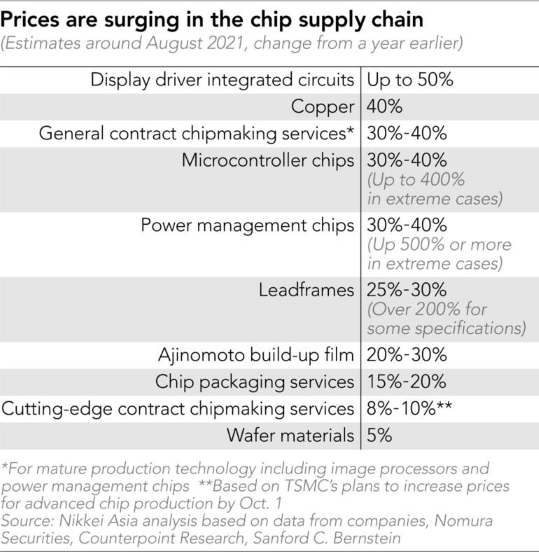 🎙️
The phenomenal Acquired podcast does an very informative and entertaining 2 and a half our deep-dive on the complete history & strategy of TSMC.
It's time. We dive into the unbelievable history behind the quietest technology giant of them all — and as of recording the world's 9th (!) most valuable company — the Taiwan Semiconductor Manufacturing Company. This story checks every box in the Acquired pantheon of greatness: China, America, MIT, Don Valentine, Silicon Valley, "real men" looking silly, and… moats literally built by lasers. We're not kidding. Pull up a seat and settle in for a great one!
---
💉 mRNA Vaccine Risks
A 📊graph of risk ratios for adverse events after mrna vaccination versus getting the mRNA vaccines.
This is a log scale, so the first line is twice as risky as baseline 1 and the top line is 32 times more risky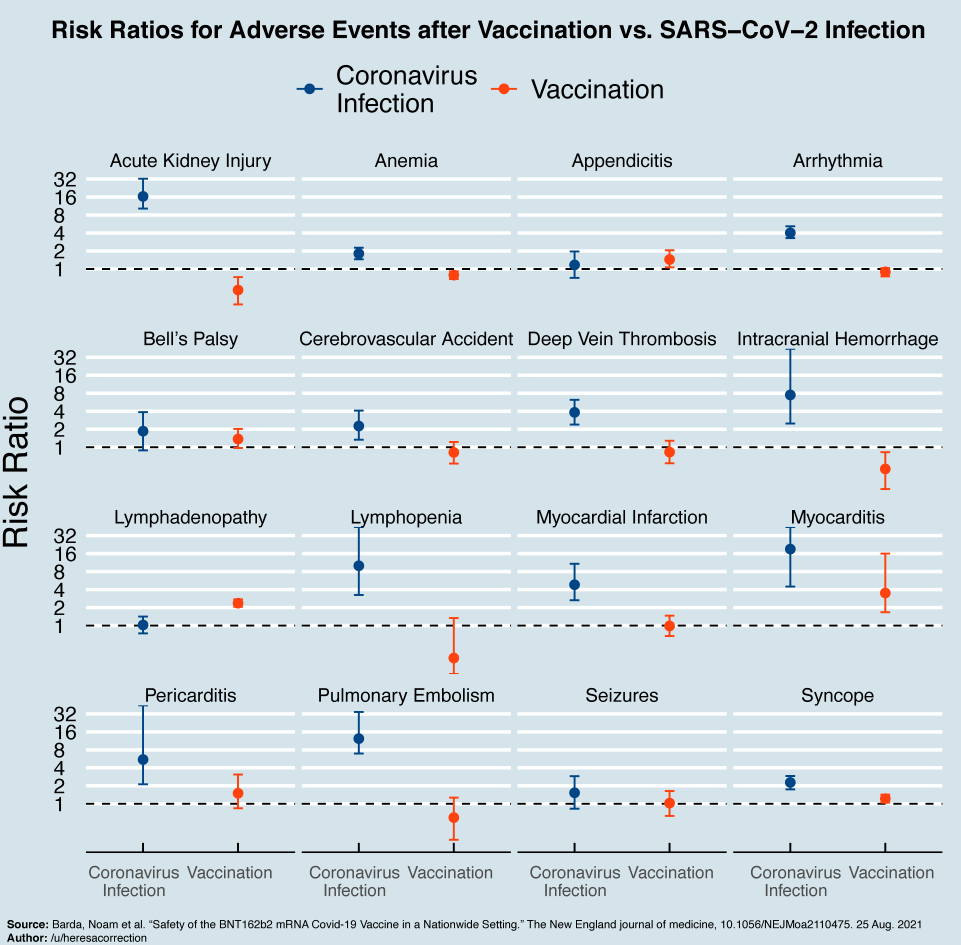 ---
🖲️📷 "Computer… Enhance"
Google has pioneered a new machine-learning approach called SR3, or Super-Resolution via Repeated Refinement - for upscaling images using "deep generative models."
PetaPixel highlighted a post titled 📝"High Fidelity Image Generation Using Diffusion Models" published on the Google AI Blog Google researchers in the company's Brain Team share about new breakthroughs they've made in image super-resolution.
A few examples of the results - very impressive.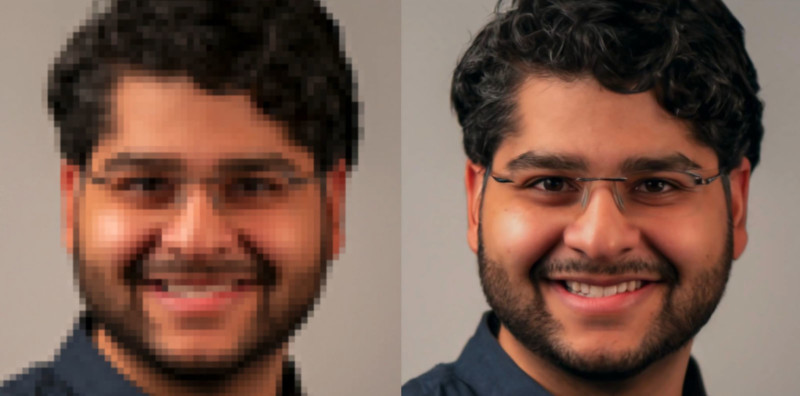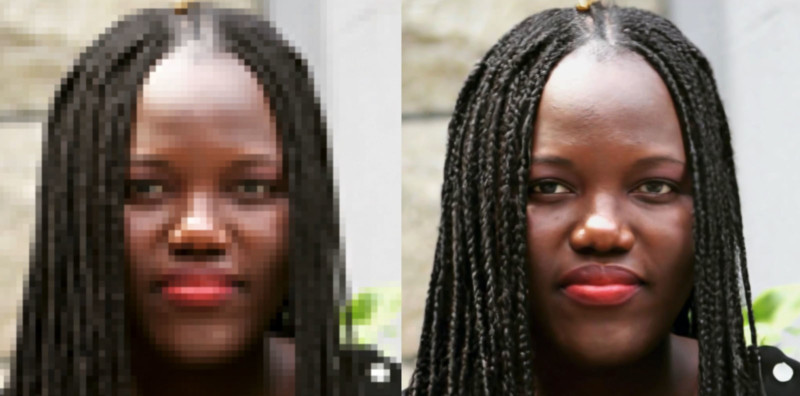 ---
₿🥇 Historic Legal Tender
Just over a decade ago Bitcoin was little more than a highly technical extremely geeky experiment which was the exclusive preserve of cypherpunks. In recent years it would become an instrument of retail and alternative investment speculation. Eventually it attained the status of a viable new asset class and potential alternative for treasuries - attracting institutional and corporate investment. This week we saw the cryptocurrency become official legal tender in a nation state - a truly incredible achievement in such a short period of time, and a notable experiment which will be observed by all for years to come.
Cardano Founder and ex-Ethereum heavyweight Charles Hoskinson weighed in on the moment for a few minutes on his channel.
📹
---
📸 Kurt Gets Cruel
Fascinating image of Taliban fighter who encounters a DVD of Norwegian children's film "Kurt Gets Cruel" at the embassy and 📰tries to crack it.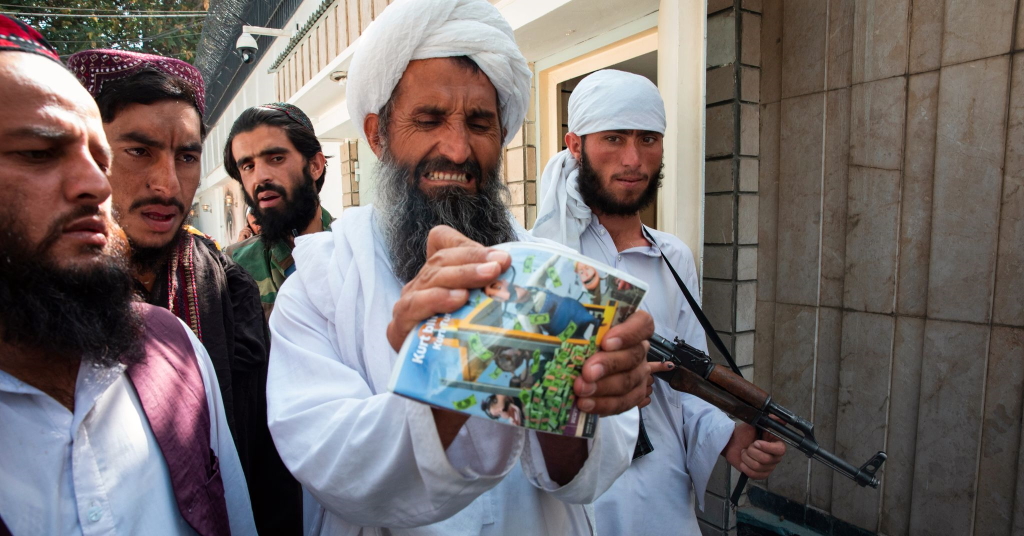 ---
💶📊 Who wants to win 60 grand?
The average payout is ~€56k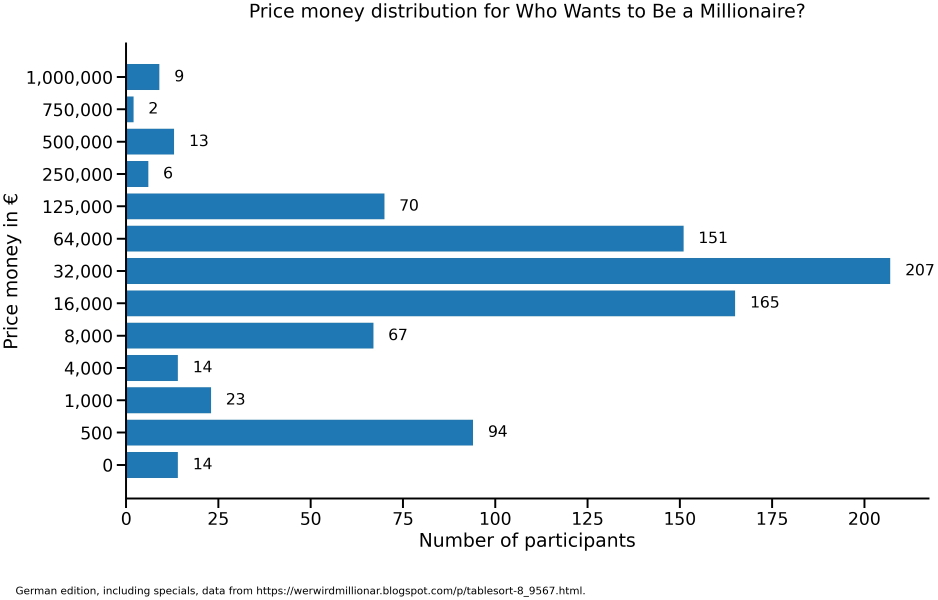 ---
☁️💻 Castles in the Cloud
Greylock's interactive project maps multiple data points of the cloud computing ecosystem — and plots new opportunities for success.
It's called 📚Castles in the Cloud; a few snaps below: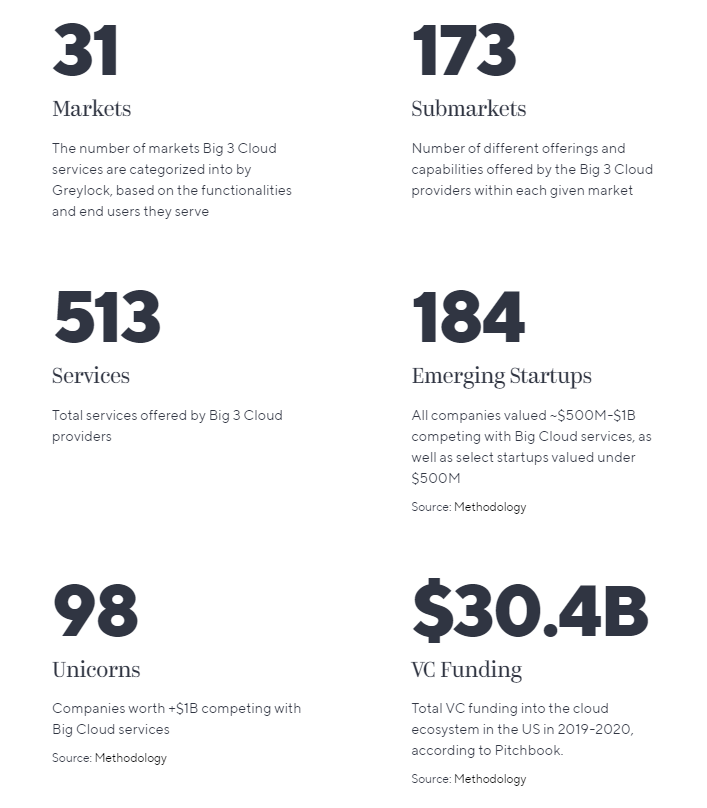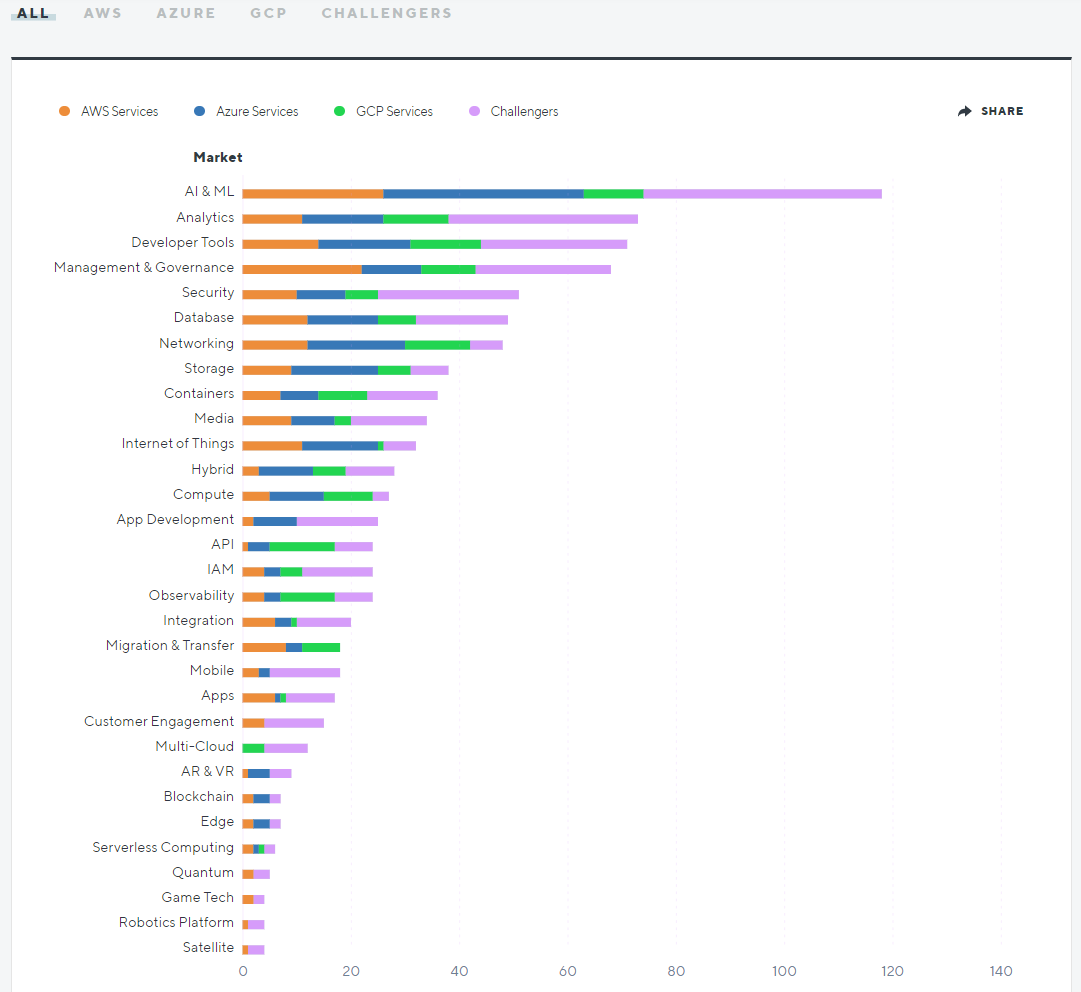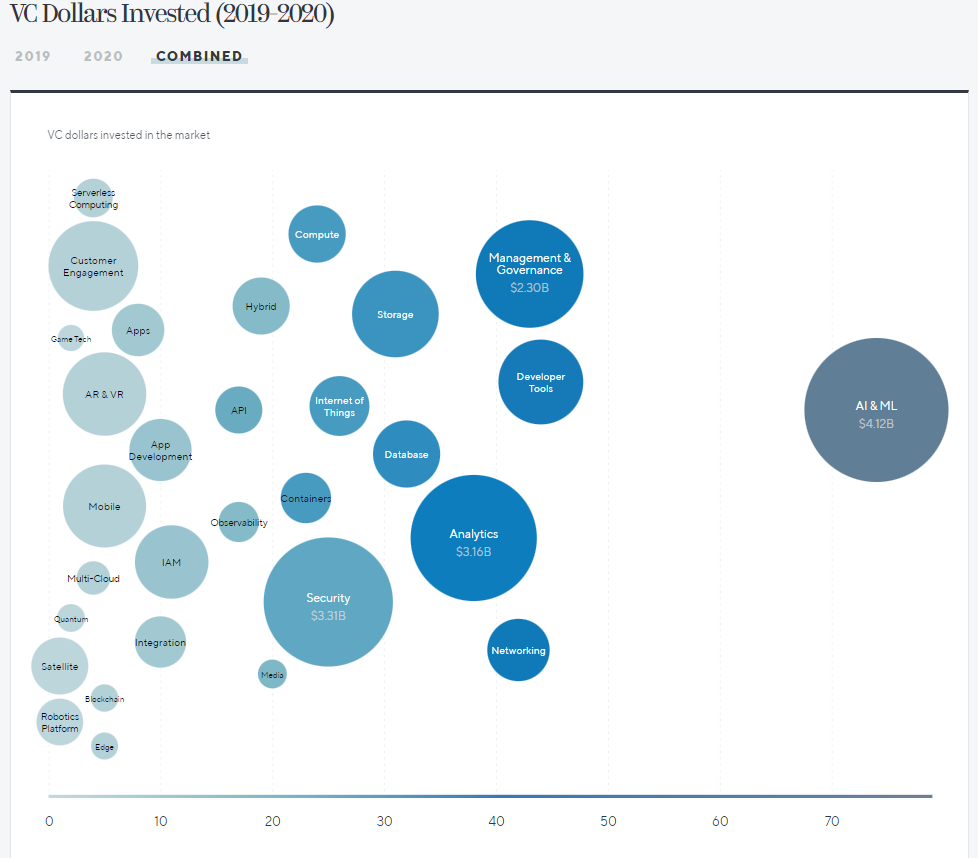 ---
📹 Through Agnes Varda's Looking Glass
It's been a while since we featured Nerdwriter on these pages. He's back with a look at a woman waiting for the results of a cancer test.
Mirrors are a leitmotif, at first allowing Cleo to take comfort in vanity—eventually, though, she realizes they are a distraction. "From here on out, Cléo will observe the world as it is, not as a reflection of people's expectations of her"
---
🎨 Sirra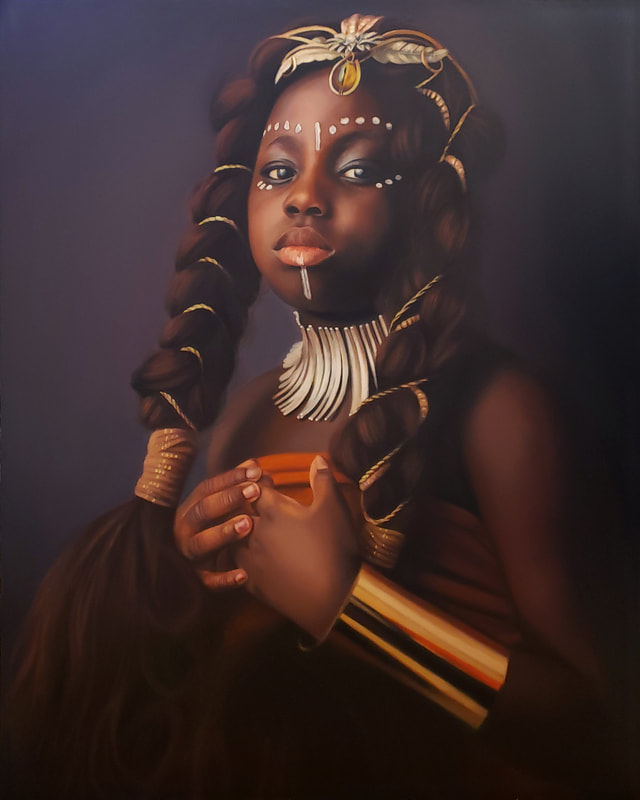 Sirra, Megan Burak, Oil, 2021
---
💬 Deep Cuts
"There's no such thing as talent. What they call talent is nothing but the capacity for doing continuous hard work in the right way" ― Winslow Homer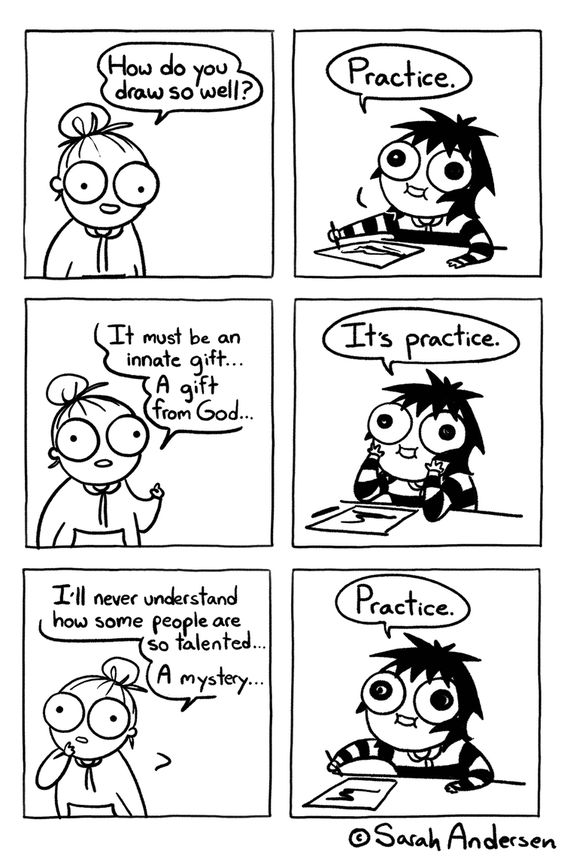 ---
🌌 One More Thing
Stephenson 2-18 has recently become the biggest star in the known Universe
---
📧 Get this weekly in your mailbox
---
Thanks for reading. Tune in next week. And please share with your network.
---