09 January 2022
Welcome back to the Week That Was series highlighting things from the interwebs which are interesting, noteworthy and/or probably worth your time.
Articles📝, Tweet(s)📱, Videos🎥, Charts 📈 all fair game with or without attendant commentary.
---
🎨 Siya & Sakhi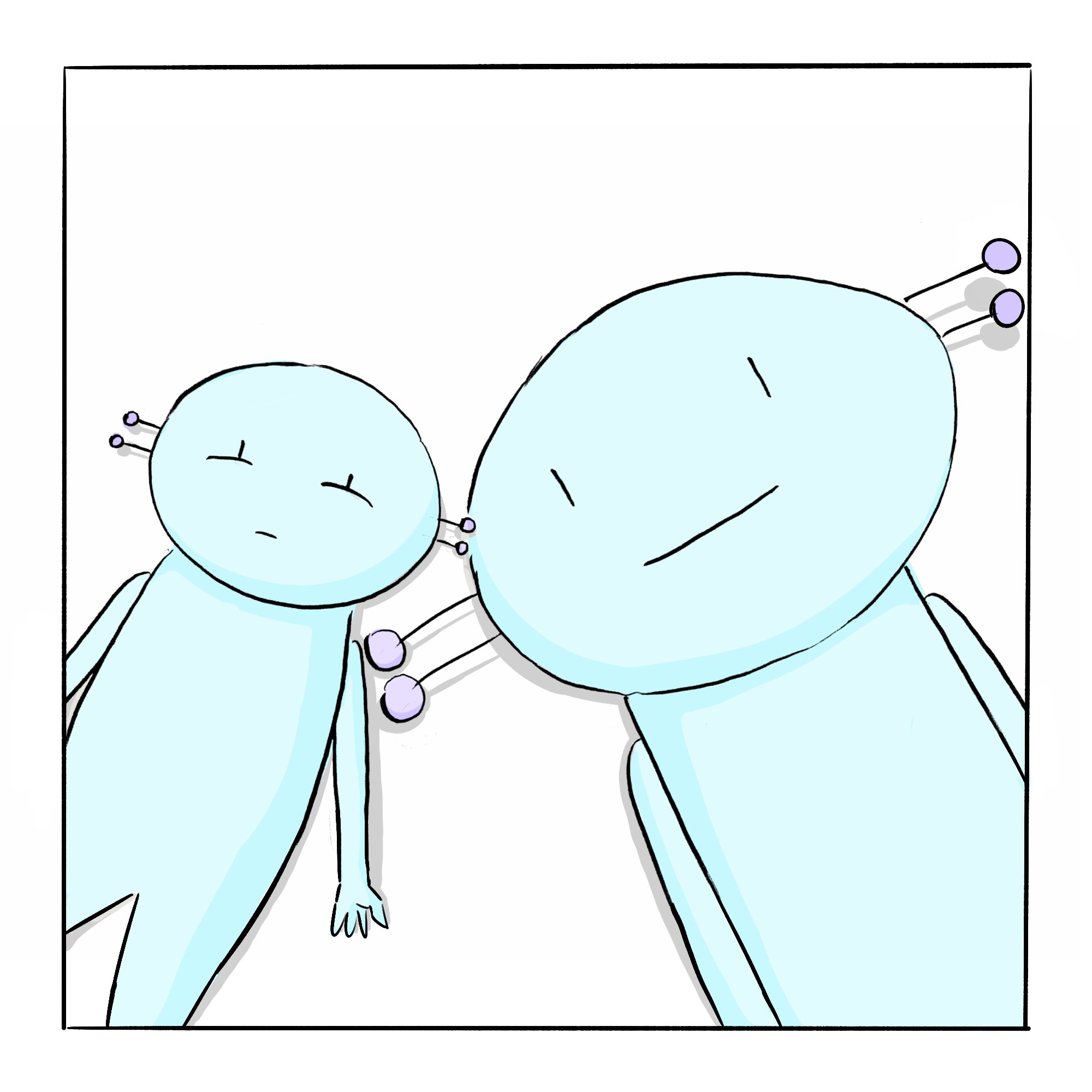 French Canadian artist Gregory Yang likes cartooning folks as axolotls. This is me and the kid, Sakhile.
---
✍🏾 A Note
Glad to be back after taking a month hiatus during December. I actually finally succumbed to the novel coronavirus mid-December so decided to take a break then. Thankfully, the disease associated with the illness was manageable and fairly brief in the end; perhaps a combination of the seeming fact that the latest strain appears less virulent and being double-vaxxed at the time.
Really hoping the worst of both the virus and a litany of misguided policy prescriptions subsquently resulting in a laundry list of unfortunate outcomes (from economic to sociological and psychological) will have peaked this year.
The 2020s definitely got off to an unfortunate start. I'm with Musk on this one.
Let's make the roaring 20's happen!

— Elon Musk (@elonmusk) January 2, 2022
Anyway thanks again for joining me on these pages, it's been fun going since starting this series at the beginning of 2019.
I'll definitely be keeping it going although I'll be mixing up the content a little bit this year with a few more longer form posts and essays (as well as a surprise or two hopefully!).
---
📈 Performance
Even with a lengthy break after the birth of my aforementioned son (who turns 1 soon!!) all the site metrics ticked up - some a little more than others.
We had quite a few new unique readers and quite a few of you returned multiple times; a handful even read every single post! (thank you). This included newsletter signups which are up to a few dozen at the moment.

The post readership trend peaked around 134 which is when the blog returned - otherwise numbers were very similar to 2020 in terms of general weekly reading trends.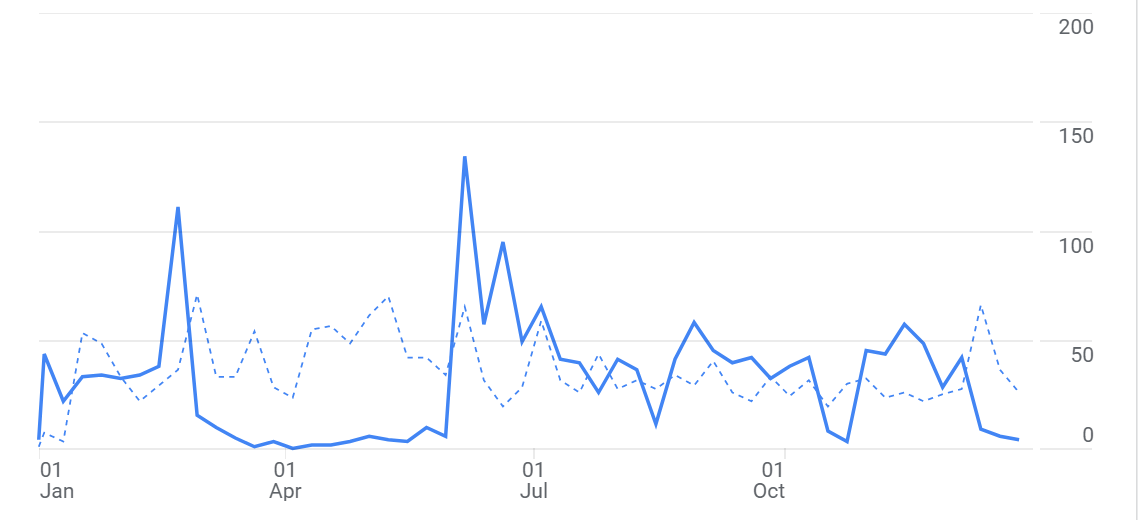 Given the late Sunday posts, readership peaks between 20h00 - 22h00 on Sunday evening, early morning on Monday before work and during the late morning 10h00 morning break.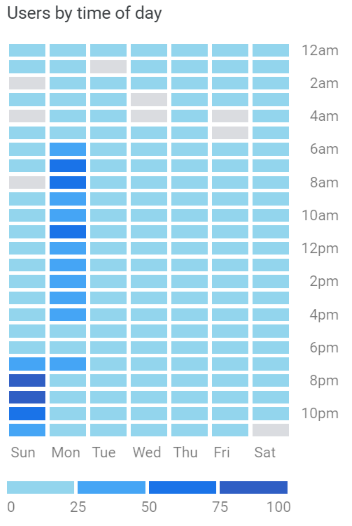 I may experiment with these post times during the course of this year to see if changes any metrics.
Otherwise half of my readers are from South Africa, with the US actually coming in second followed by the UK, Australia and Namibia. Zero penetration into North, East or Central Africa though (just West and South) - which is probably a function of my own social graph (and unwillingness so far to engage in any overt attempts to actually market/push the blog - and relying mainly on my personal socials).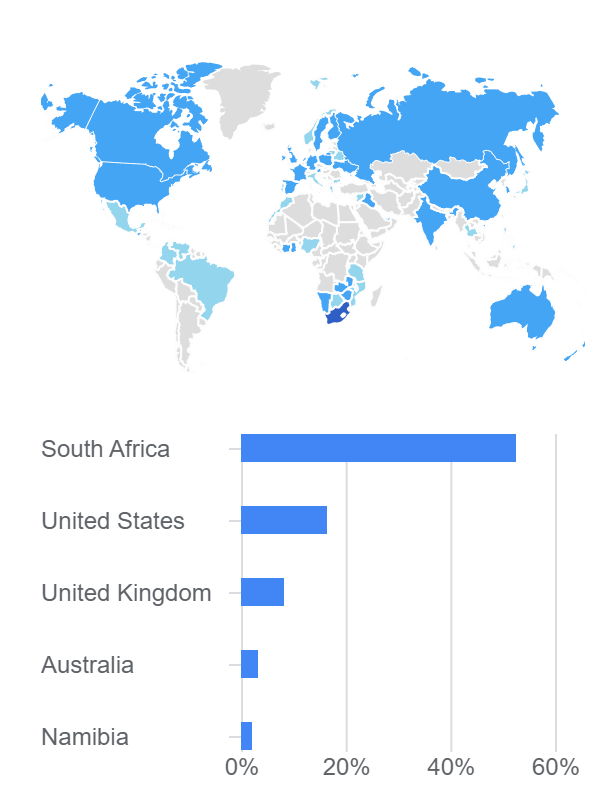 The readership currently skews two thirds male and one third female. Given the content tends to have a technology, finance and science bent, I'm actually fairly happy that almost 40% of the readers are female (according to Google).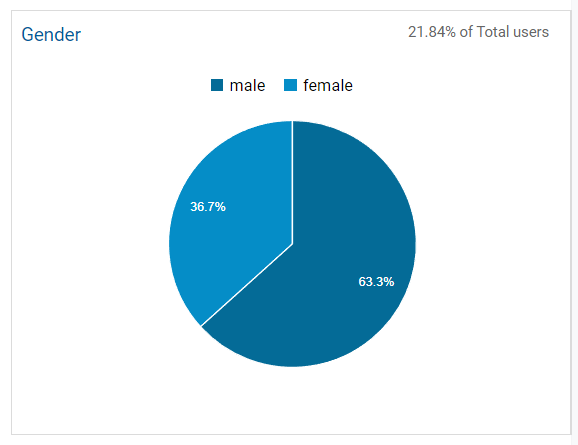 Perhaps unsurprisingly the most represented age cohort is 25-34, although it's interesting that almost 10% of my readers fall in the 65+ cohort.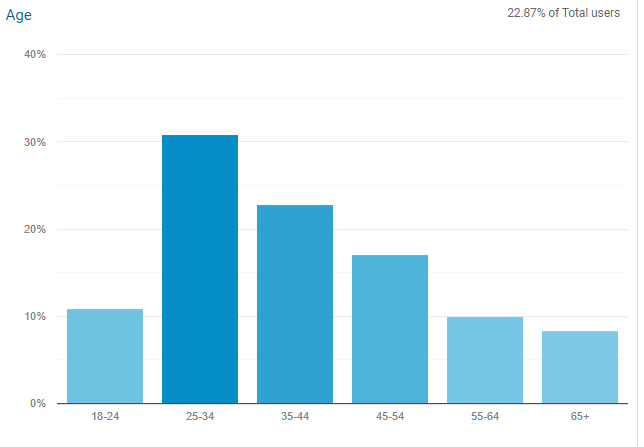 In terms of access, mobile is unsurprisingly the most popular platform for accesing my blog. It looks like my audience is heavily skewed towards Apple iPhones - which is interesting (I should probably test posts on an iPhone before being comfortable that all working well 😬)…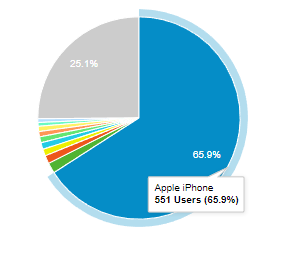 The desktop usage has been ticking up as well though as I suspect folks are reading at work/home on laptops and/or have seen that some of the featured widgets/inserts are sometimes best viewed on a traditional computer. Tablets have since become a non-entity.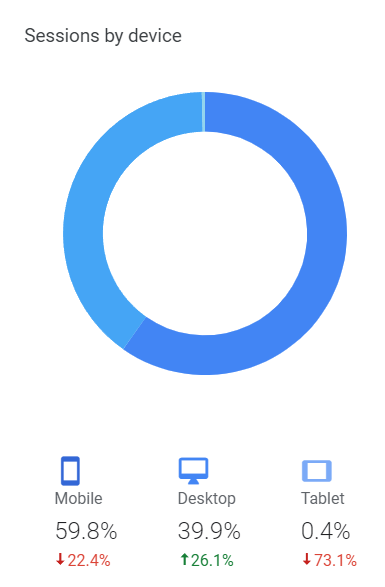 I thought you might be interested in the slow and steady growth of the blog. All thanks to you dear reader. We'll do it all again this year - and better. The ultimate aim is modest - and it's to reach 📝Kevin Kelly's 1,000 True Fans number. I'll keep you posted on the progress.
All metrics sourced via Google Analytics.
---
🎨 Blue & Gold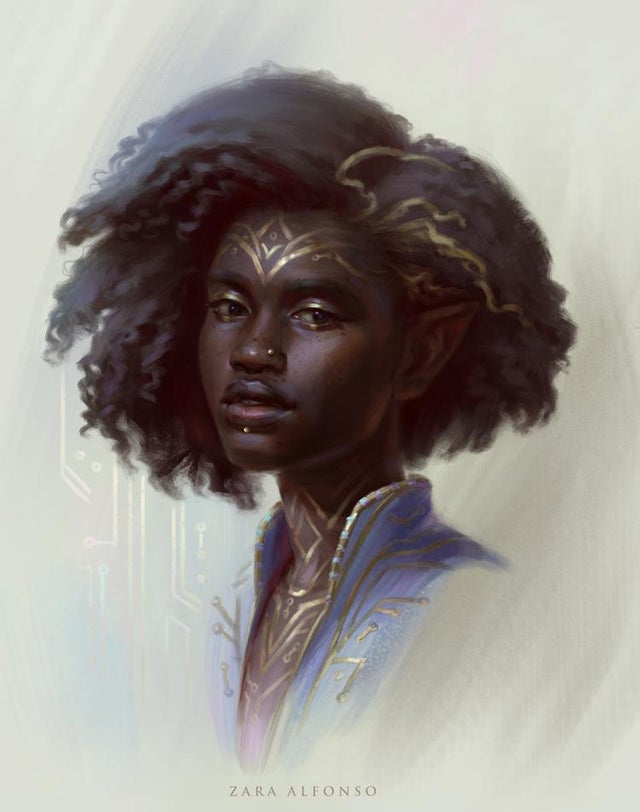 Blue & Gold, Zara Alfonso, Digital, 2021
---
🔮 2022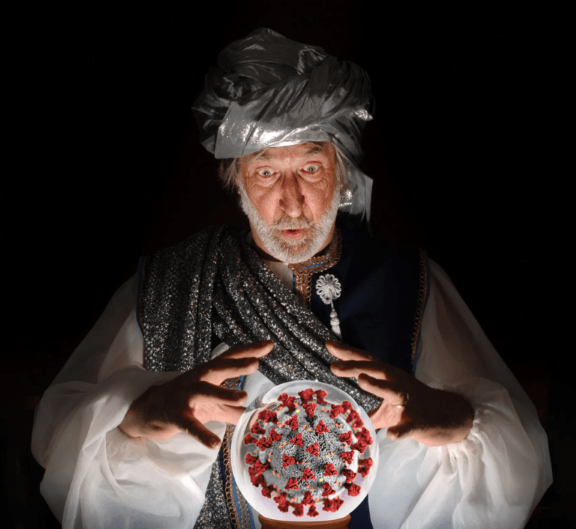 The main aim of today's post was mainly to kick the blog off again and report back on some of the metrics from the last year. Apart from that I'd just like to highlight a few 2022 look forward resources which you can peruse or watch at your leisure.
The most exciting themes in technology today are transformative visions for 2025 or 2030: crypto, web3, VR, metaverse… and then everything else. Meanwhile, hundreds of start-ups take ideas from the last decade and deploy them over and over in one industry after another. And trying to keep up, the old economy faces waves of disruption from ideas we first talked about in the 1990s.
So - I published a new presentation, on technology in 2021 and 2022: 'Three Steps to the Future'. https://t.co/7v8Hcmulf8

— Benedict Evans (@benedictevans) December 5, 2021
📚Gartner Top Strategic Technology Trends for 2022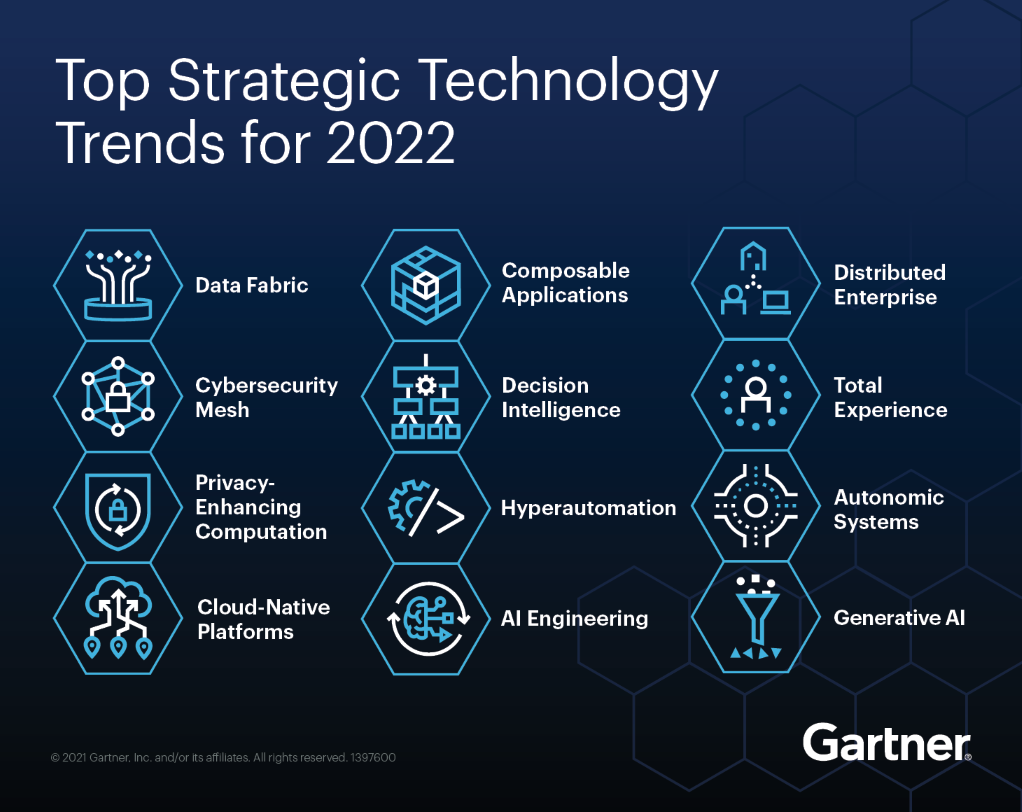 📝John Batelle's 2022 Predictions
Battelle's 19th go at some predictions. Summarised below - check his blog post for the details (including his previous years' takes):
Crypto blows up
Oculus will be a breakout hit
Twitter changes the game
Climate has its worst – and best – year ever
The return of the office
Divisions in the US reaching a boiling point
Big Tech bulks up
The streaming market takes a pause
Tik Tok will fall out of favor in the US
Trump's social media company delivers exactly nothing
The All-In crew follow up their 2021 recap with their 2022 predictions. Interesting discussion and a few spicy takes (as well as Chamath making up some numbers 😄)
📚Messari Crypto Theses for 2022
165 page roundup from Messari on the state of crypto going into 2022. May be in need of some copy editing but there are some useful insights to be found within it's pages.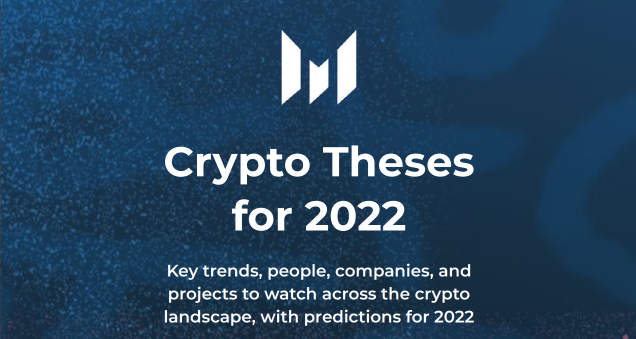 📚Helaba's 2022 Markets & Trends Report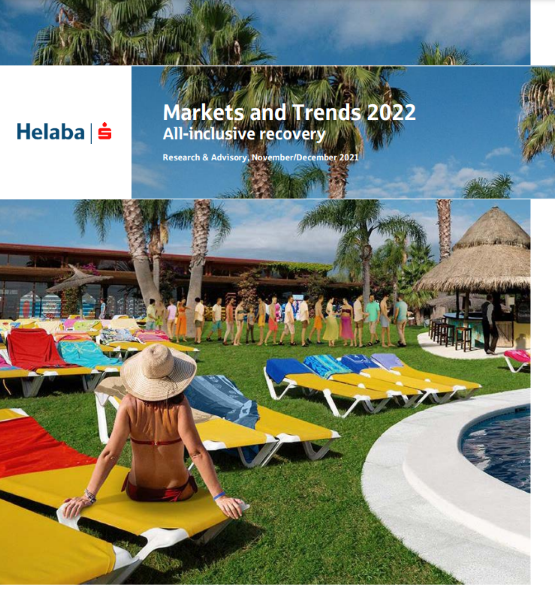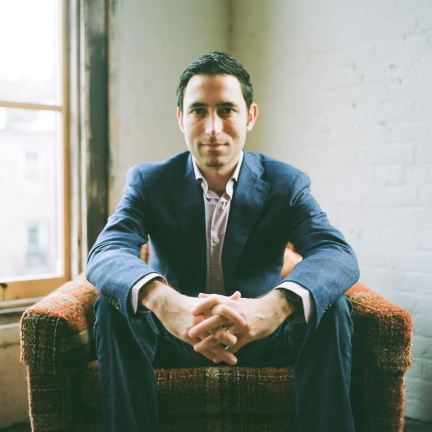 From Belsky:
How will work and life change in a material way over the next ~5 years? This is the question I challenge myself to think about every year as I synthesize the trends I'm observing in technology and culture. I'm sharing them as a way to connect more dots, meet more founders, and solicit input that will further develop these ideas. No surprise, some of the example companies I mention within these themes are in my own portfolio or part of my work building products for the creative world. But I have challenged myself to share ideas still-on-the-cusp of breakout rather than the obvious trends and winners.
The top ten that made the cut:
Recommendations kills Favorites: AI-driven recommendations transcend our historical go-to's.
The next generation of top talent will have "Polygamous Careers," transforming the corporate world as we know it.
The rise of immersive experiences will mainstream 3D creation.
"The Stakeholder Economy" will reinvigorate emerging brands and local businesses and be the most disruptive force against internet behemoths and global marketplaces.
We will all start to OPT-IN for ads [read: personalized experiences].
"F' The Man, Power To The People" As A Service
Every function of the enterprise will become a multi-player and fully immersive experience.
The next generation will have a nomadic decade of life and work, and will love it.
The reverse franchise model and "eduployment" will fuel growth and resilience of small businesses.
The Era Of Multiple Identities: We Discover, Embrace, & Express Our Multiple Selves
📚Deloitte: 6 global tech, media and telecoms trends for 2022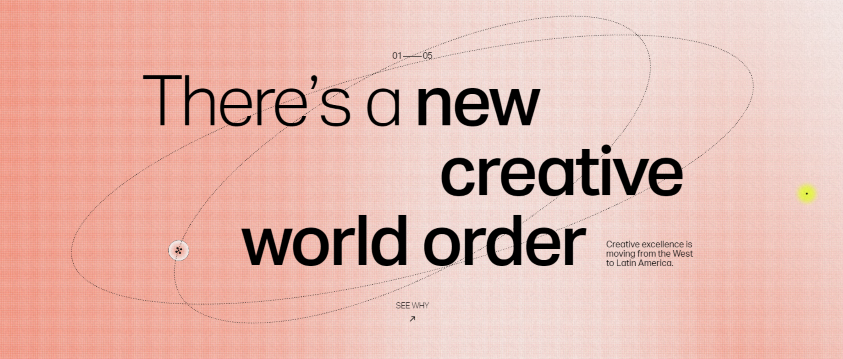 ---
💬 Deep Cuts
"Dreaming when Dawn's Left Hand was in the Sky I heard a Voice within the Tavern cry // Awake, my Little ones, and fill the Cup Before Life's Liquor in its Cup be dry." - The Rubaiyat of Omar Khayyam
---
🪄 One More Thing
One the best illusions I've seen. The blue and red lines are all the same length; none is moving or changing size, and they're all at the same level. Only the arrowheads are moving. 😮 https://t.co/4sTb2ZcVxh pic.twitter.com/6sktRxFXuo

— Steve Stewart-Williams (@SteveStuWill) December 30, 2021
---
📧 Get this weekly in your mailbox
---
Thanks for reading. Tune in next week. And please share with your network.
---