16 August 2020
Welcome back to the Week That Was series where I highlight a few things from the interwebs which I thought were interesting, noteworthy and probably worth your time.
Articles📝, Tweet(s)📱, Videos🎥, Charts 📈 all fair game with or without attendant commentary.
---
🎨🏞️📈 Market Landscape
This artist takes stock market charts and turns them into landscape art. Here's a one-year snapshot of Ford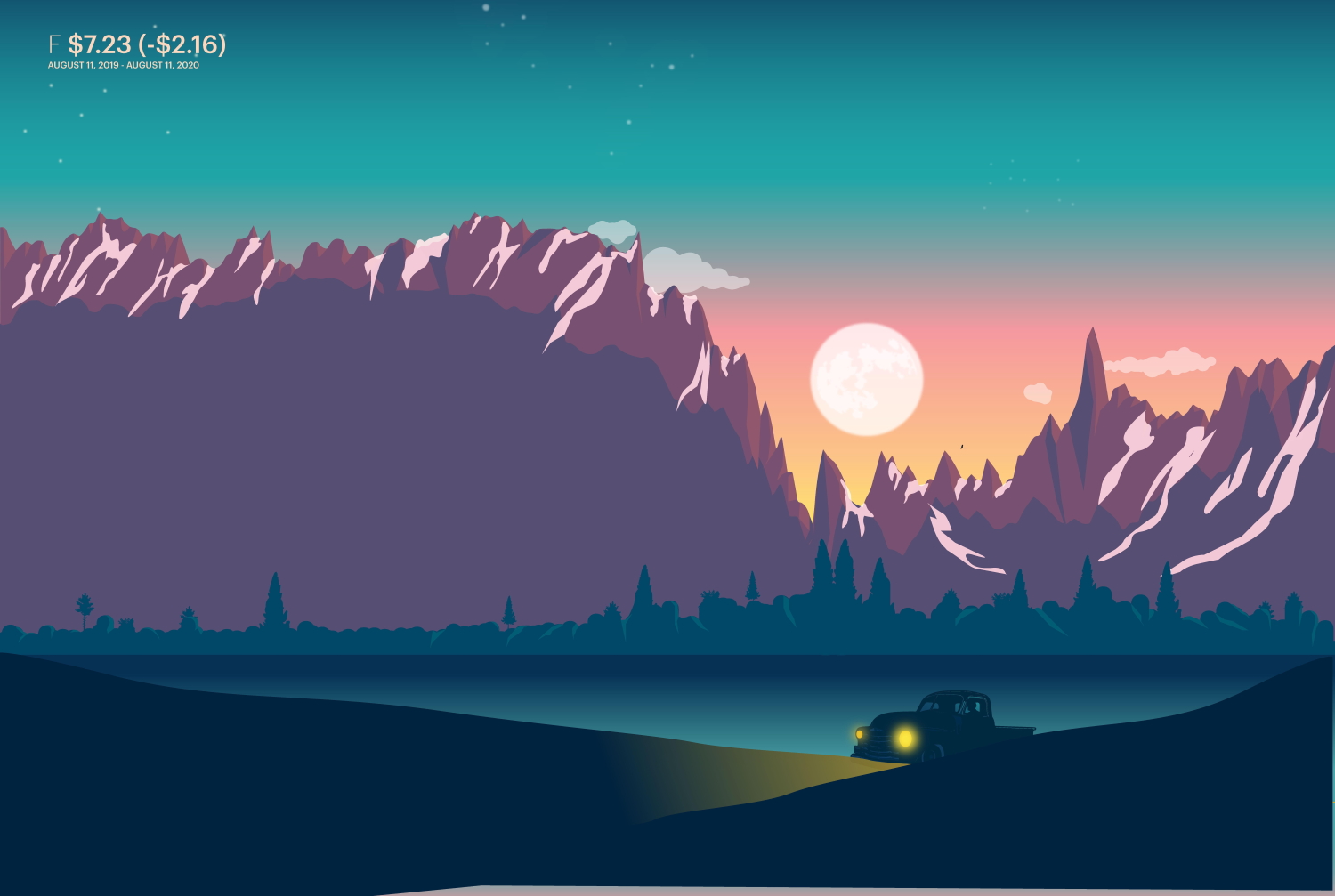 This was their inspiration.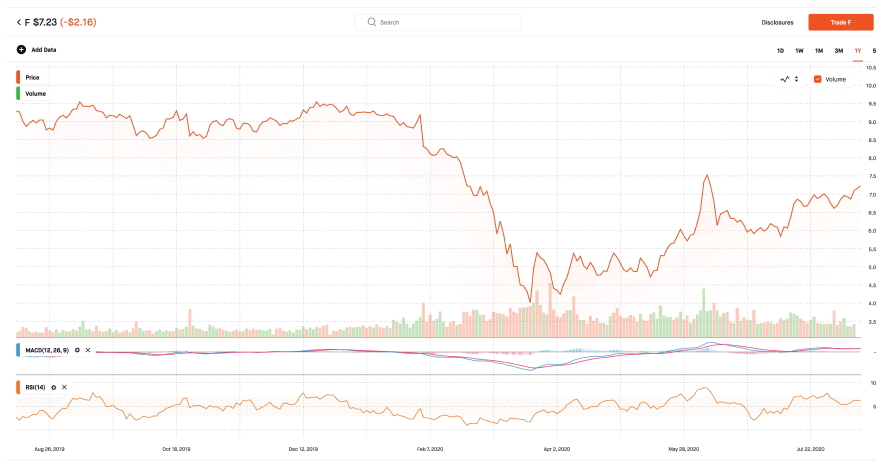 Bonus entry - Exxon Mobil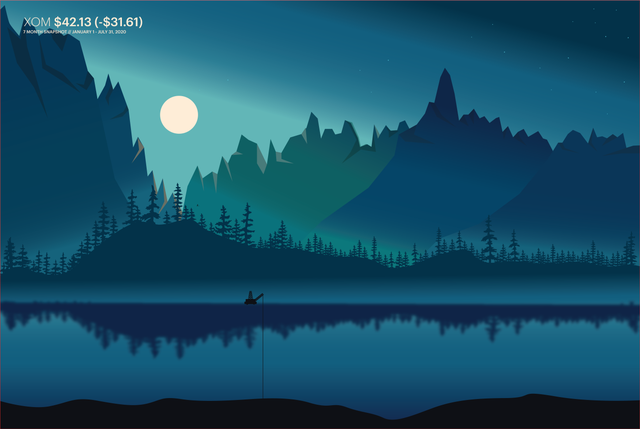 ---
🧠💡 Sense Making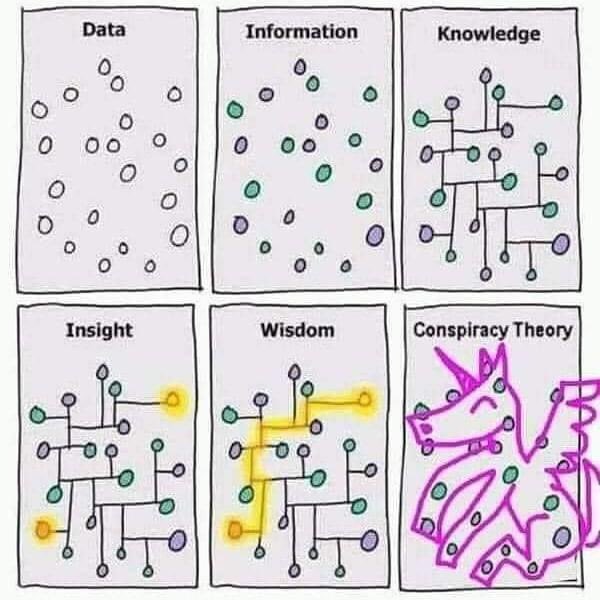 (Unattributed)
---
📱💃🔍 TikTok
Around this time two years ago, Turner Novak put a great thread together looking at TikTok/Music.ly and predicting big things.
🧵
Just played around on TikTok for awhile. A combined TikTok/Music.ly is going to be insane.

No one has been able to effectively reach both China AND RoW in social at scale. Total reach is going to be huge. Wouldn't be surprised if Toutiao is valued over $100B in a year or two.

— Turner Novak 🍌🧢 (@TurnerNovak) August 5, 2018
Given the realisation of said prognostications and current Trumpian shenanigans involving the parent company, Novak's May 21st follow-up article is an insightful deep-dive into 📝The Rise of TikTok and Understanding Its Parent Company ByteDance.
(A few graphics from the piece)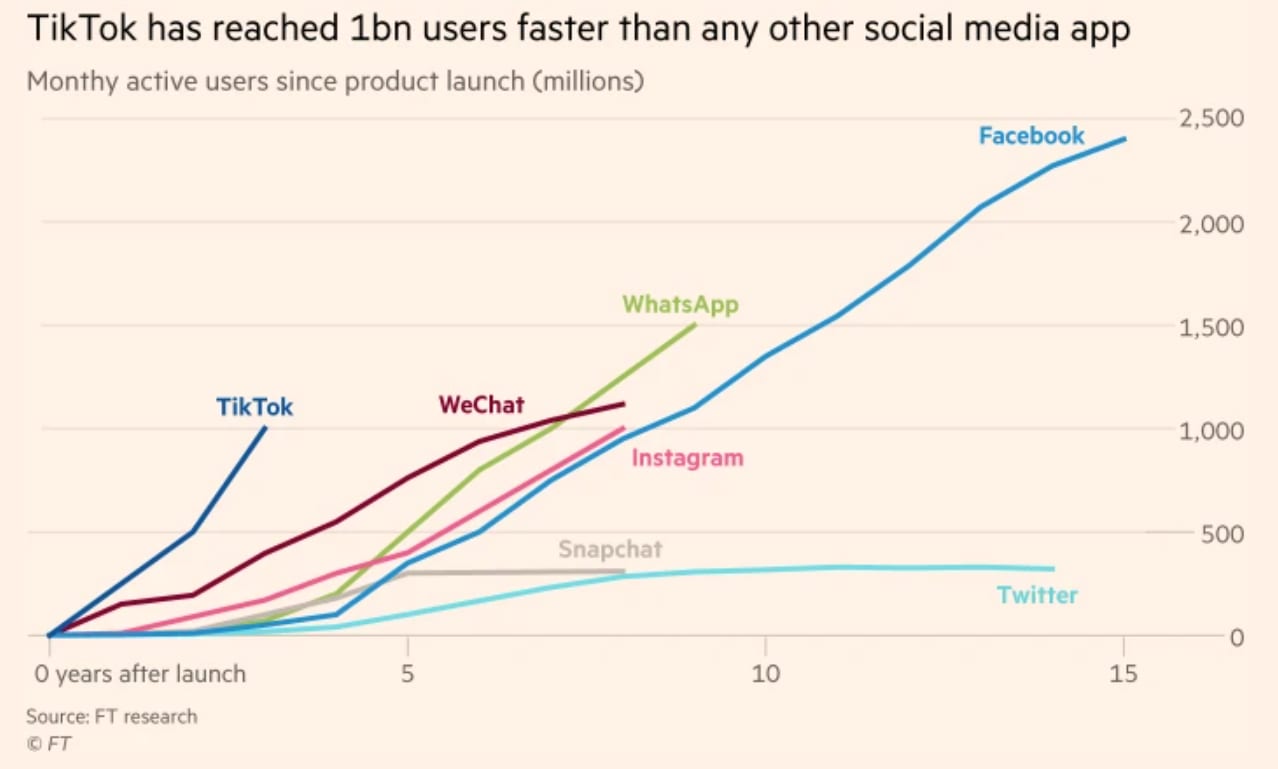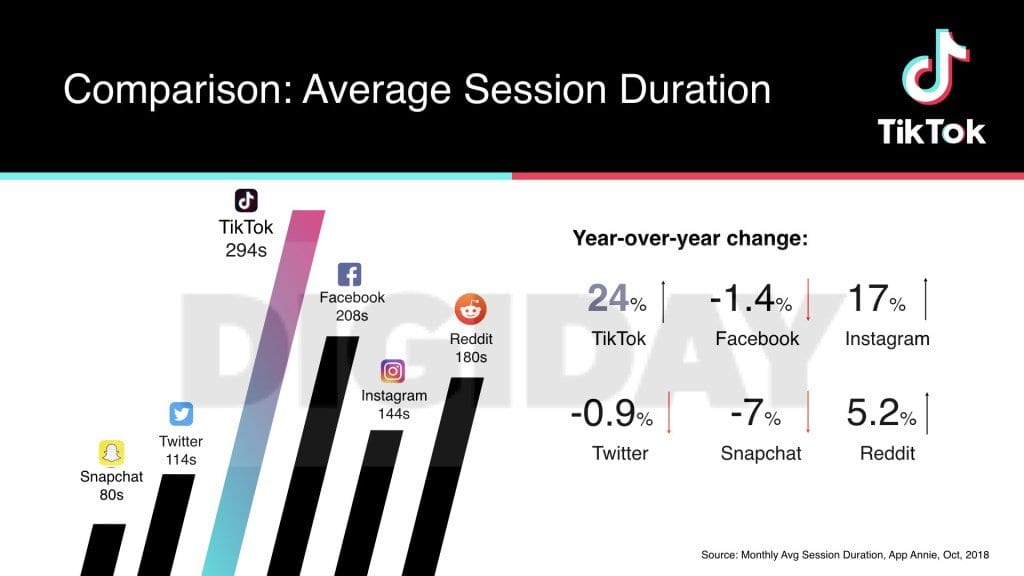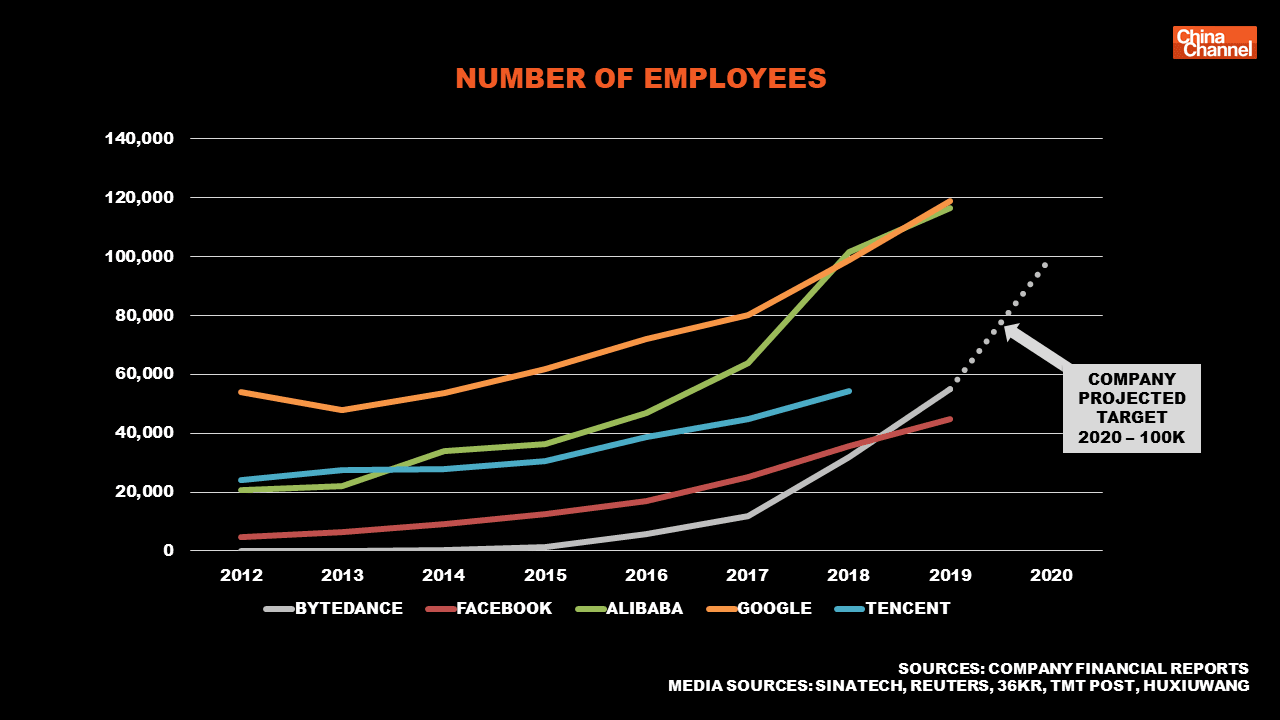 In light of Trump's executive order essentially forcing ByteDance to divest from it's US operations (Microsoft emerging as a potential buyer recently), one certainly gets a sense of "what might have been or could possibly still be" when reading.
Particularly regarding the conclusion:
"In less than four years, TikTok became the most culturally significant product in the world. It rode the tailwinds of AirPods and memes to reach over 1 billion DAU's and is now the best way to create and consume video content on mobile. Everyone should be watching to see what they do next."
---
🧾💰 Cost –> Profit
Great graphic showing the areas which Amazon once listed as expenses on it's 2005 income statement being turned into profit-centres.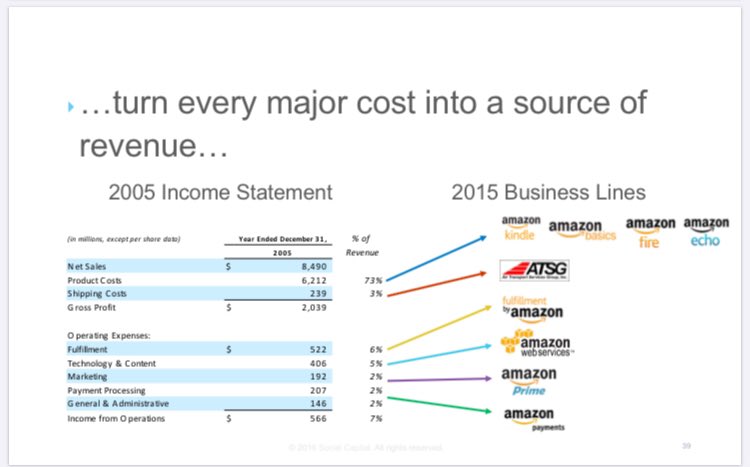 ---
🍔📊 Burgernomics
Burgernomics is back with 📝The Economist's Big Mac Index, a lighthearted purchasing-power parity (PPP)-based guide to whether currencies are at their "correct" level.

Below we see the South African Rand (ZAR) is currently the most undervalued currency looked at via the lens of the Almighty Big Mac.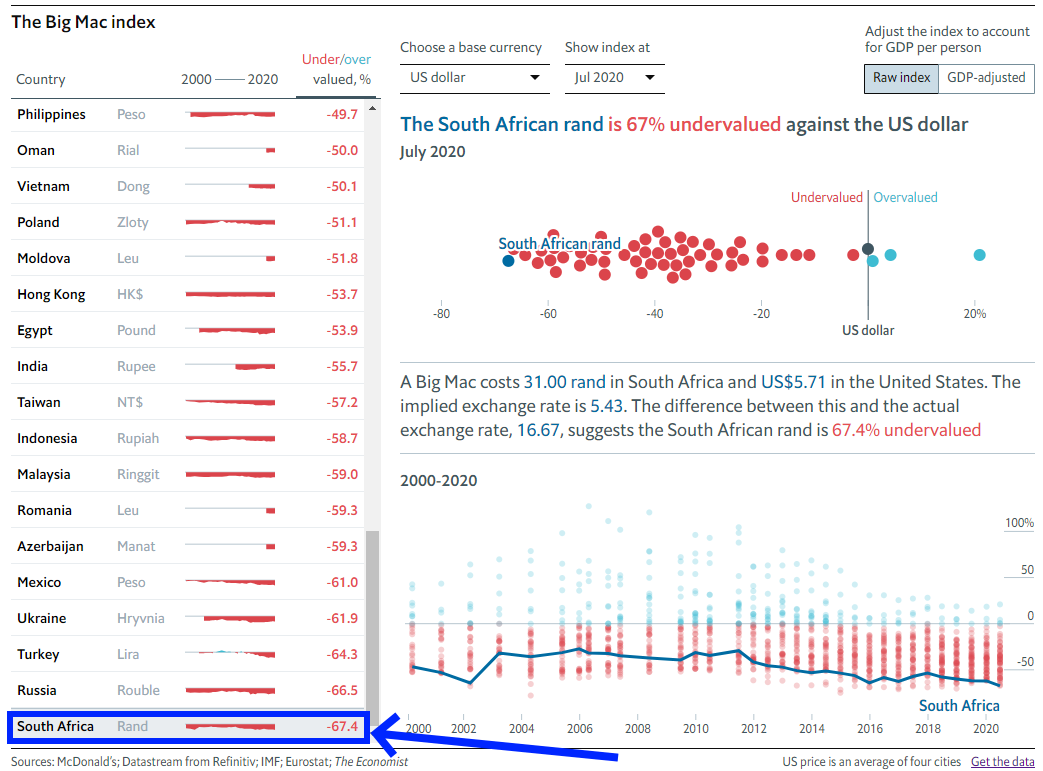 🎧 Discussed further (but briefly) at around minute 09:30 in this podcast.
📝 Extending the framework TE looked at global GDP figures and reckon their index suggests China's economy is even larger than is commonly accepted at this stage.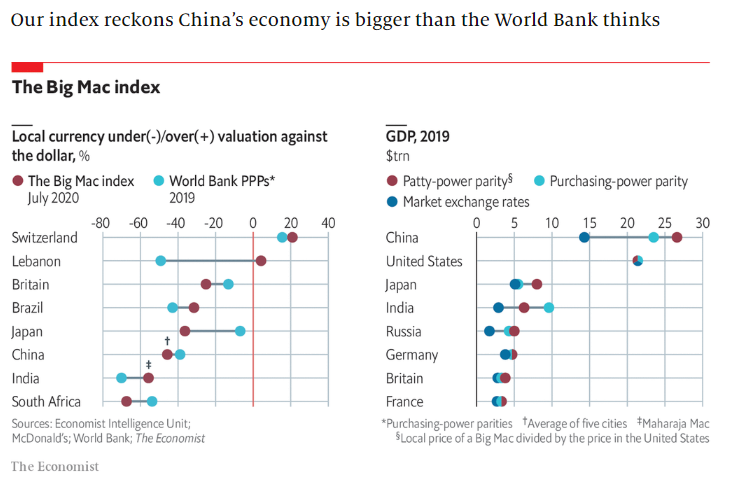 AMERICA'S ECONOMY did not exceed China in size until the 1880s, according to the Maddison Project at the University of Groningen. The two now rival each other again.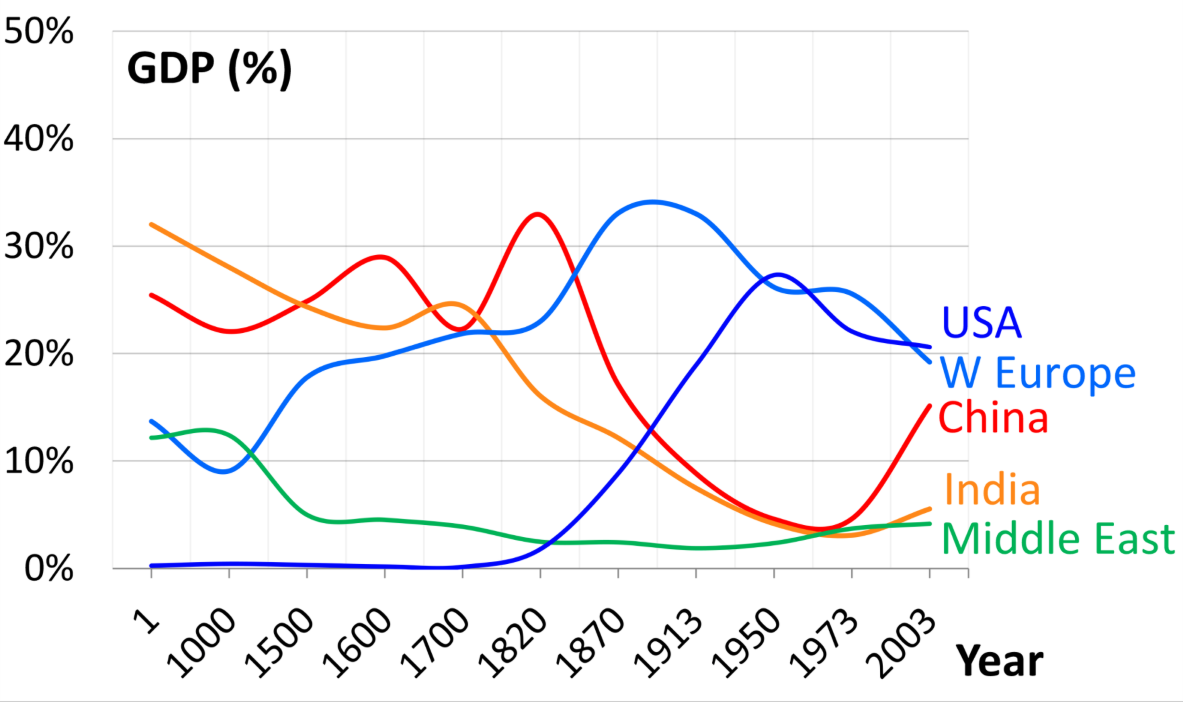 Lastly, to round out this carbo-loaded, high-fructose corn syrup-drenched look at markets - how's this anonymous contribution questioning the underpinnings of fiat currency & looking to imbue the almighty burger with even more importance.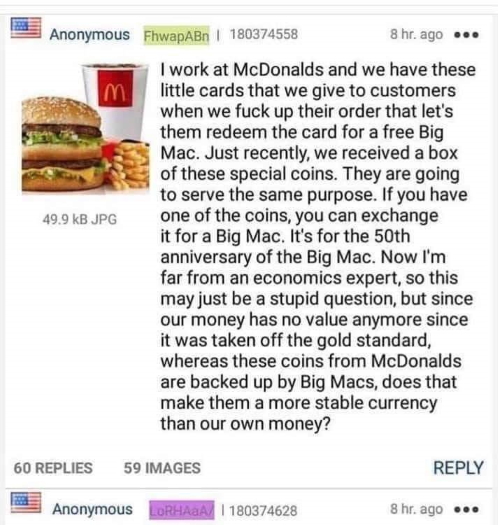 ---
🦠🧼🖐💦⚕ Greenzone
Advice and recommendations as relevant a century ago as they are today.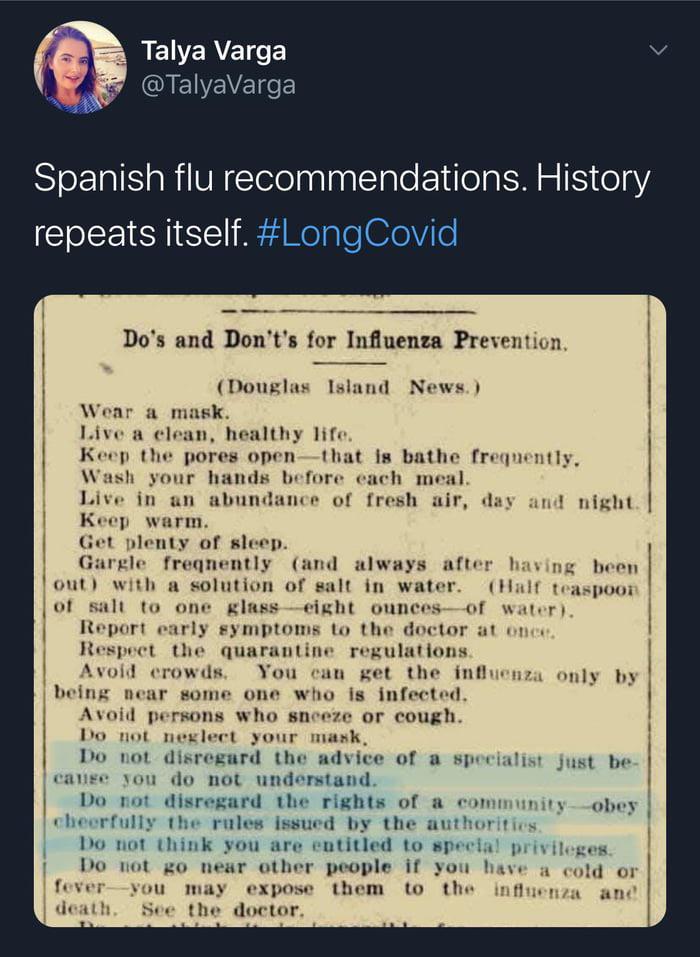 In another example of fascinating archival footage, here officials deny this maskless gentleman entry onto a streetcar in 1918.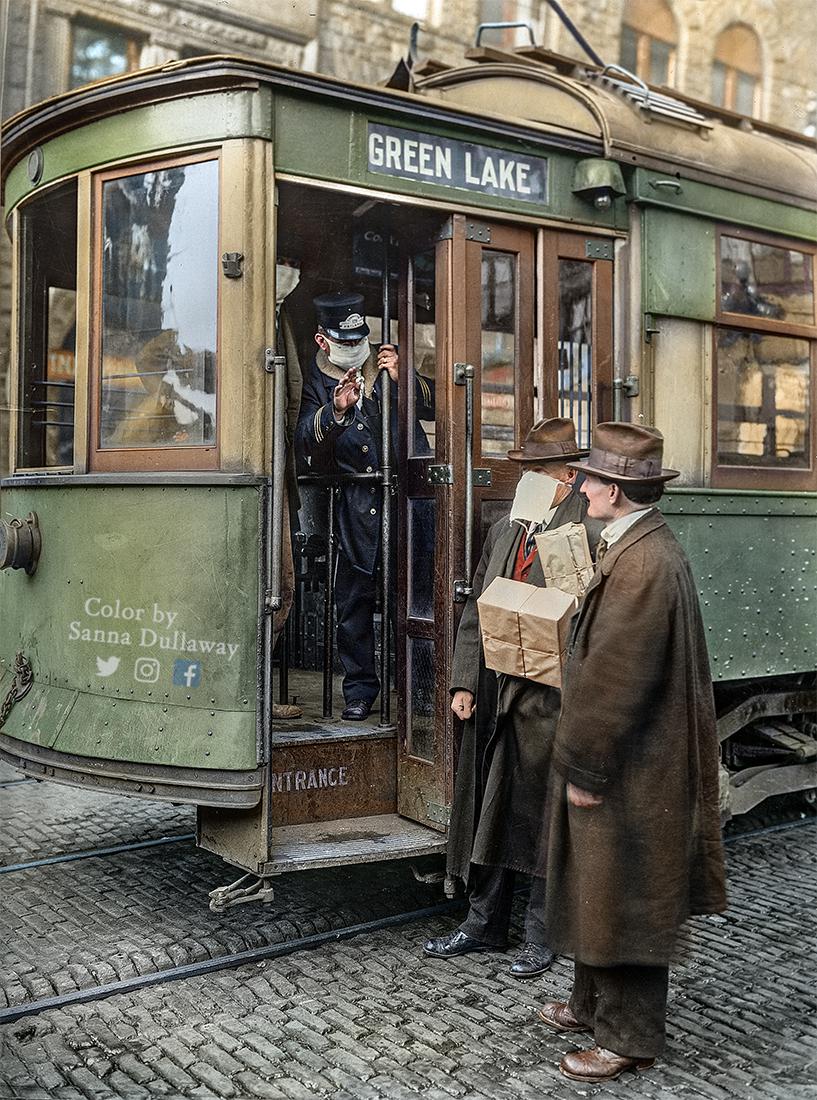 The original image is actually this black & white print archived by the US Library of Congress. Colourised and brought into the 21st century by Sanna Dullaway.
🎨 Rituals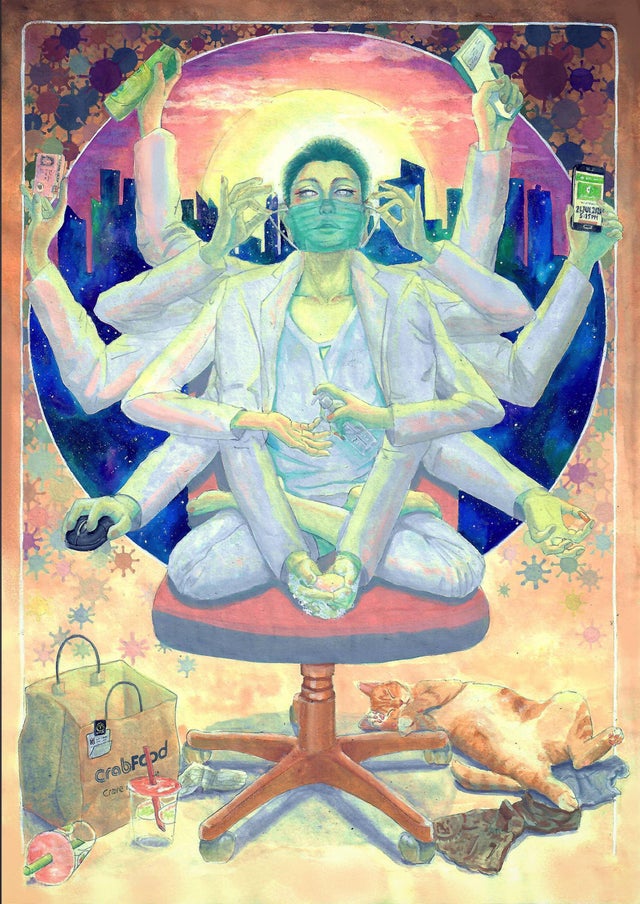 "Rituals", poster colour on paper, 2020
---
👑💬 Rule
"Grave this on your memory, lad: A world is supported by four things…" she held up four big-knuckled fingers. "…the learning of the wise, the justice of the great, the prayers of the righteous and the valor of the brave. But all of these things are as nothing…" She closed her fingers into a fist "…without a ruler who knows the art of ruling. Make that the science of your tradition!"
― Frank Herbert, Dune
---
🧕🏽‍♂️🧕🏼‍♀️ "What If"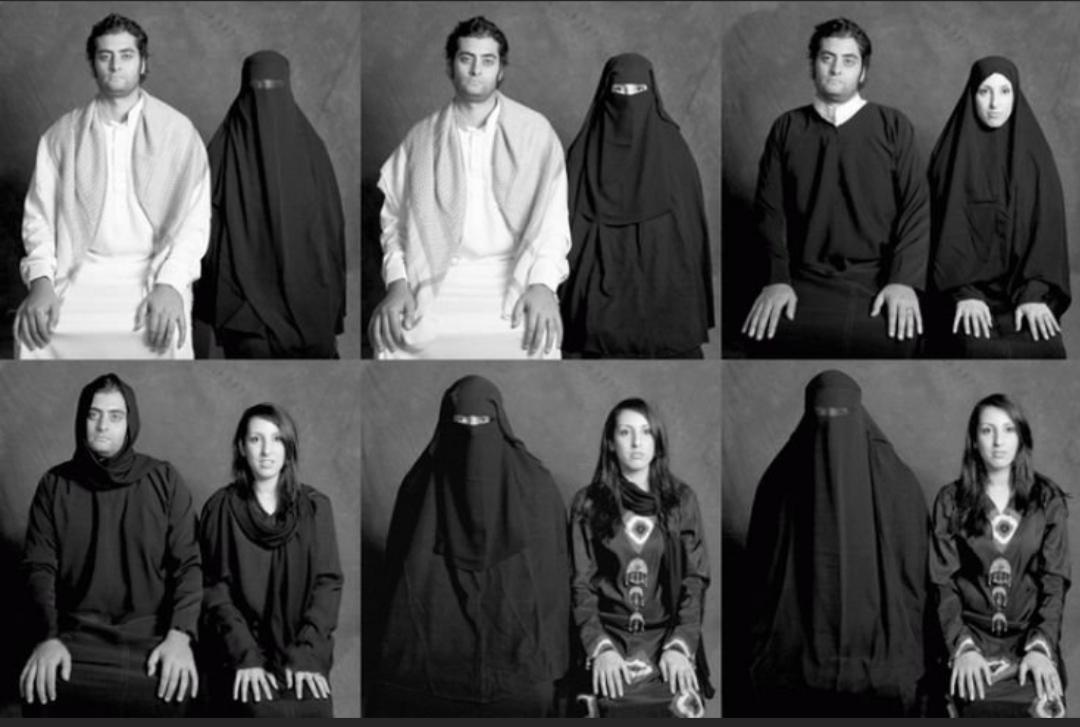 Yemeni photographer Boushra Almutawakel , 'What if', 2008
---
☄️🌟 Neo Returns
Forgive me, I can't help myself with these NEOWISE snaps. This taken in Northern Greece over Vikos Gorge. Big Dipper clearly visible as well (among other formations).
So long traveller.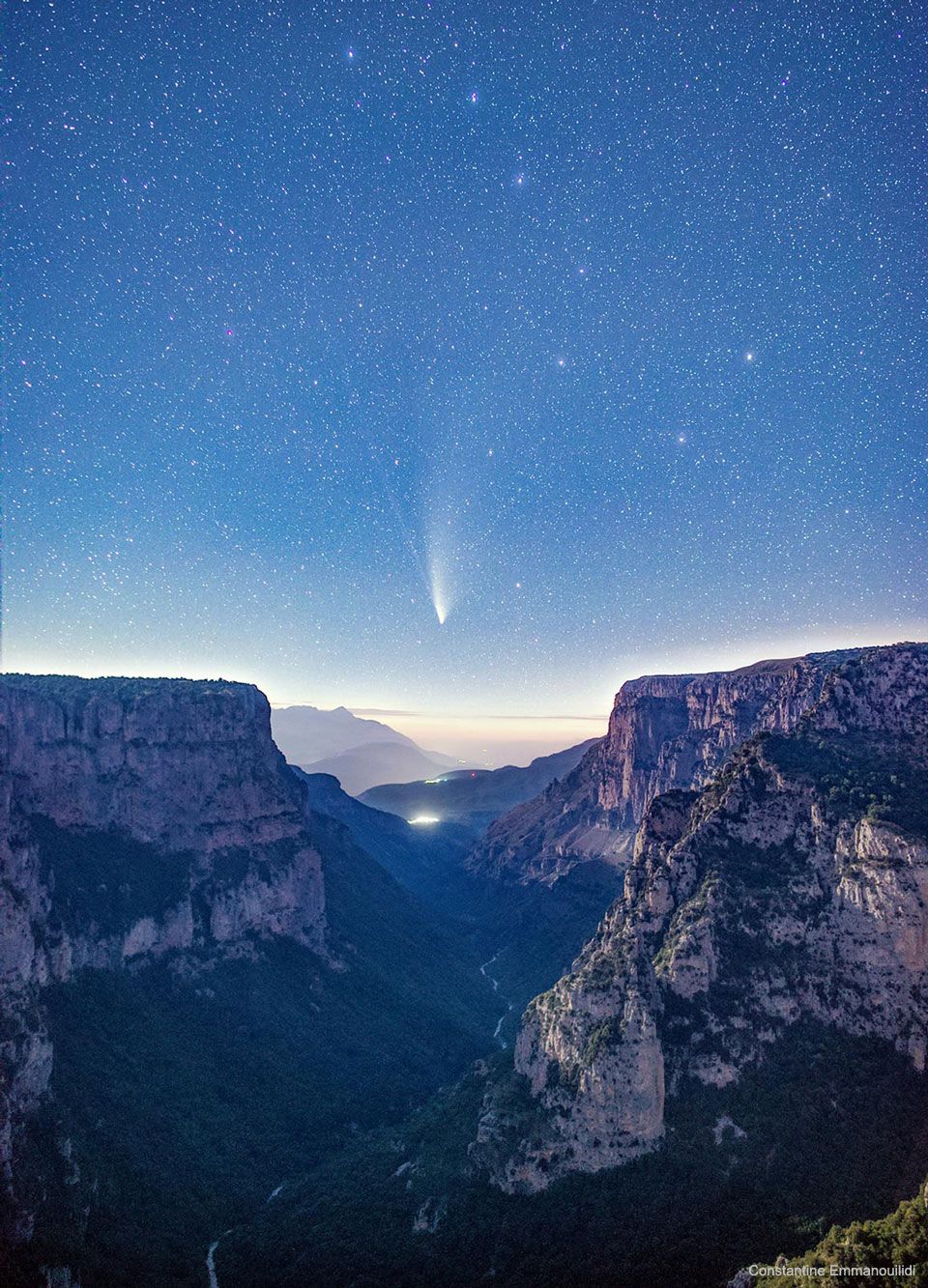 ---
👕🥊 Oh…and one more thing
Following last week's high effort GIF, here's another character who spent many hours doing clothing stop-motion with their covid-19 lockdown time.
The results are pretty compelling 😆
---
📧 Get this weekly in your mailbox
---
Thanks for reading. Tune in next week. And please share with your network
---