08 November 2020
Welcome back to the Week That Was series where I highlight a few things from the interwebs which I thought were interesting, noteworthy and probably worth your time.
Articles📝, Tweet(s)📱, Videos🎥, Charts 📈 all fair game with or without attendant commentary.
---
🔌🗺️ Undersea Cable
TeleGeography have an updated 2020 undersea cable map.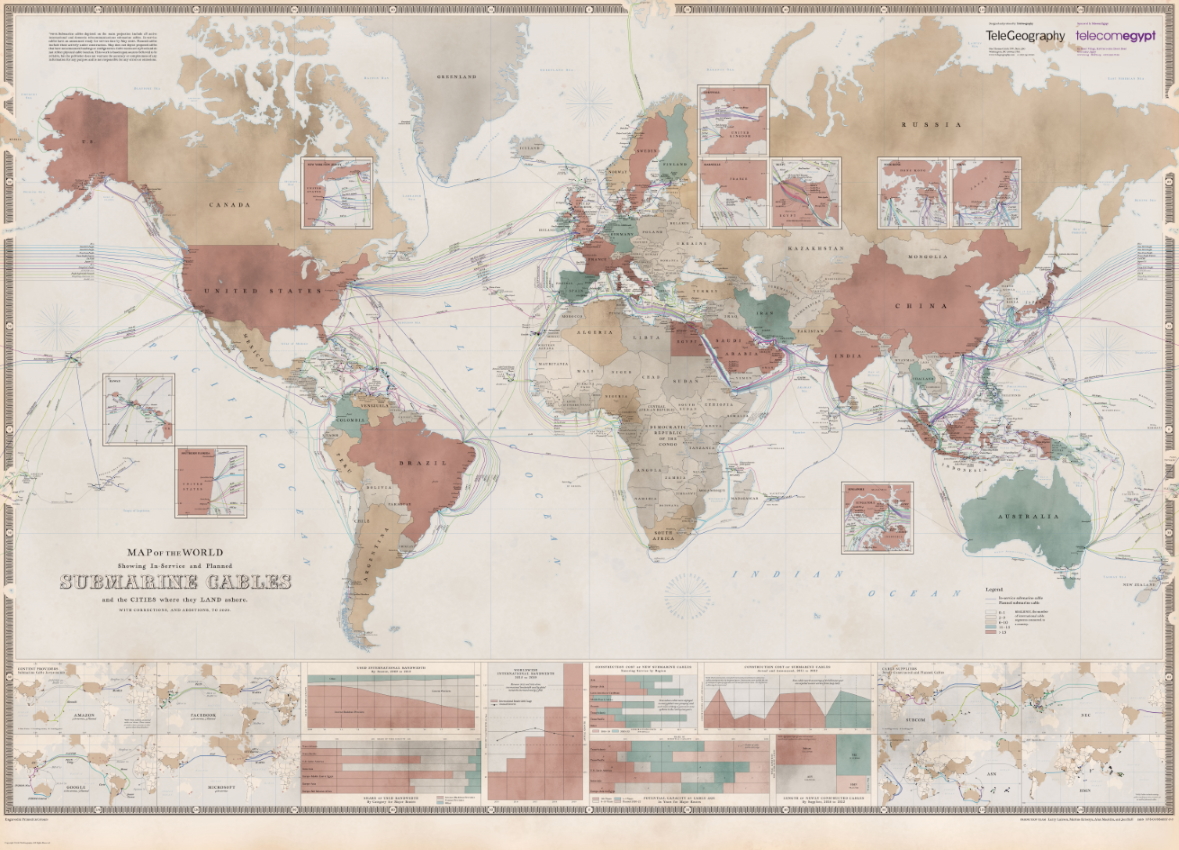 What the internet actually looks like.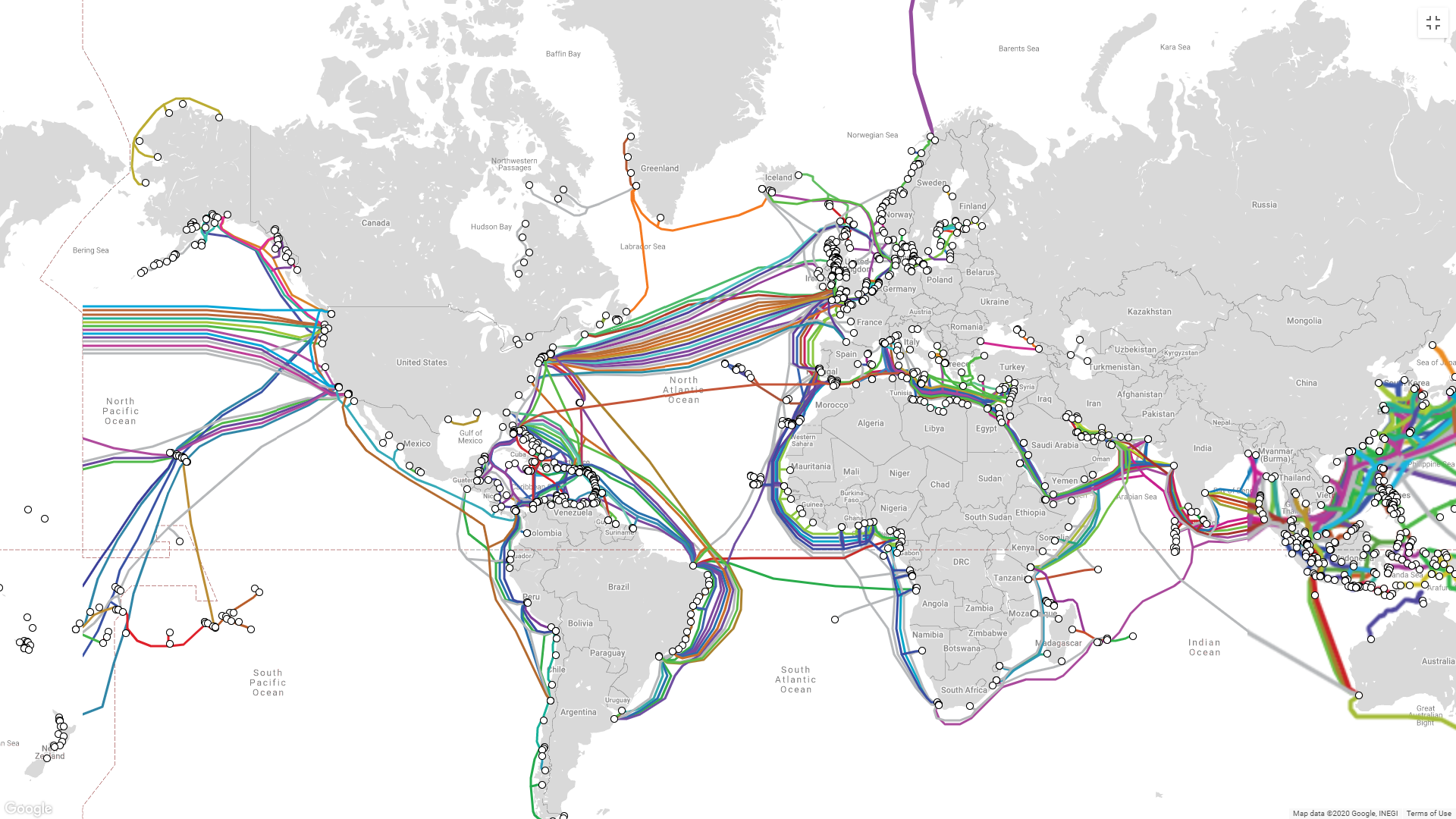 ---
📈🏷️ Baumol
Baumol's cost disease (or the Baumol effect) is the rise of salaries in jobs that have experienced no or low increase of labor productivity, in response to rising salaries in other jobs that have experienced higher labor productivity growth.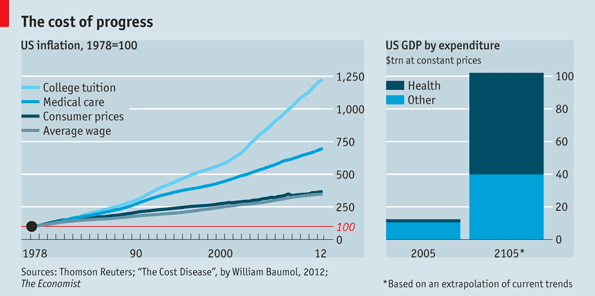 From 📝Vox:
The problem is that if a large majority of your labor force is in low-productivity service sector jobs like nurses, lawyers, and nannies, then even rapid productivity growth in the manufacturing sector won't have a big impact on the overall growth rate. In fact, innovation can make the situation even worse by causing consumers to shift even more of their spending into low-productivity services.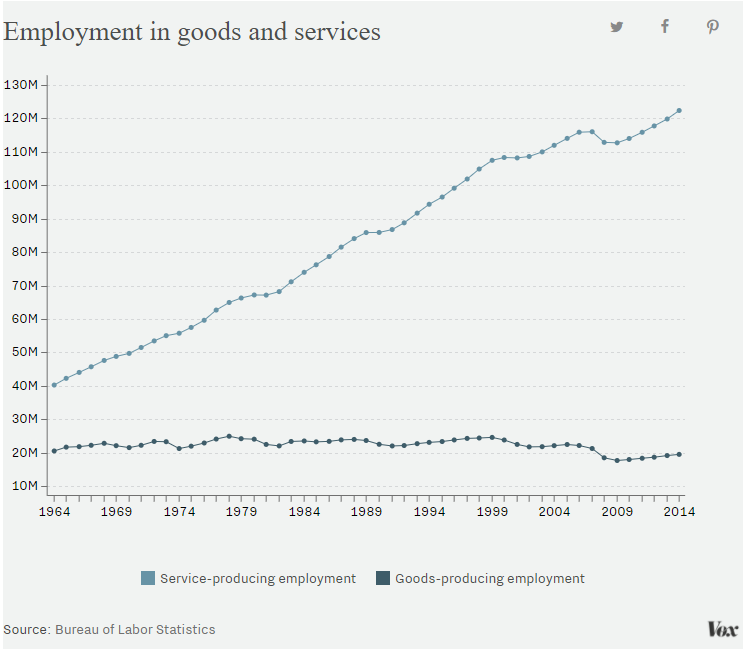 ---
🔵🔴🗳️ Benford's Law
Vote numbers for Trump, Biden and West appear to follow Benford's Law. Benford's Law, or the first digit law, is consistently recognized as a valid method to assess data manipulation in accounting and financial fields.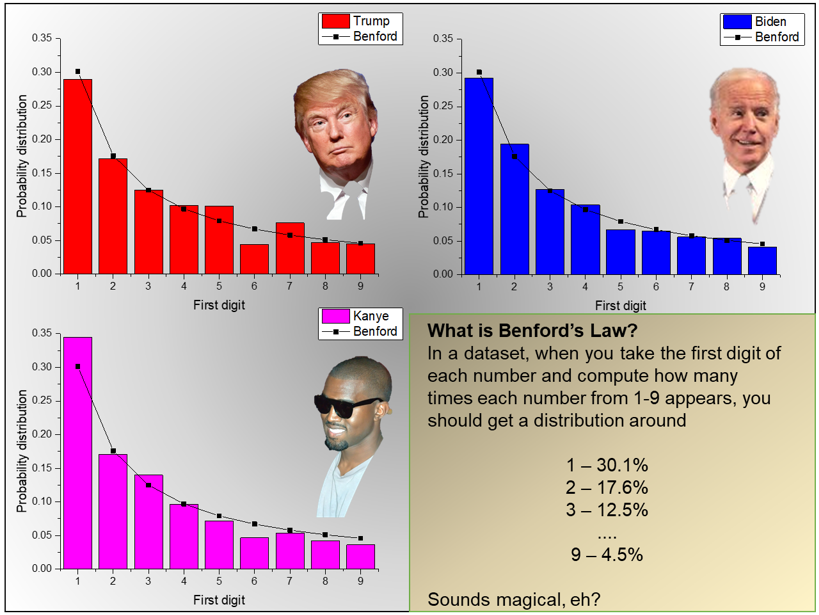 Over and above the historic turnout seen in this last US Presidential Election, outgoing president Donald Trump managed another more ignominious - albeit unique - title.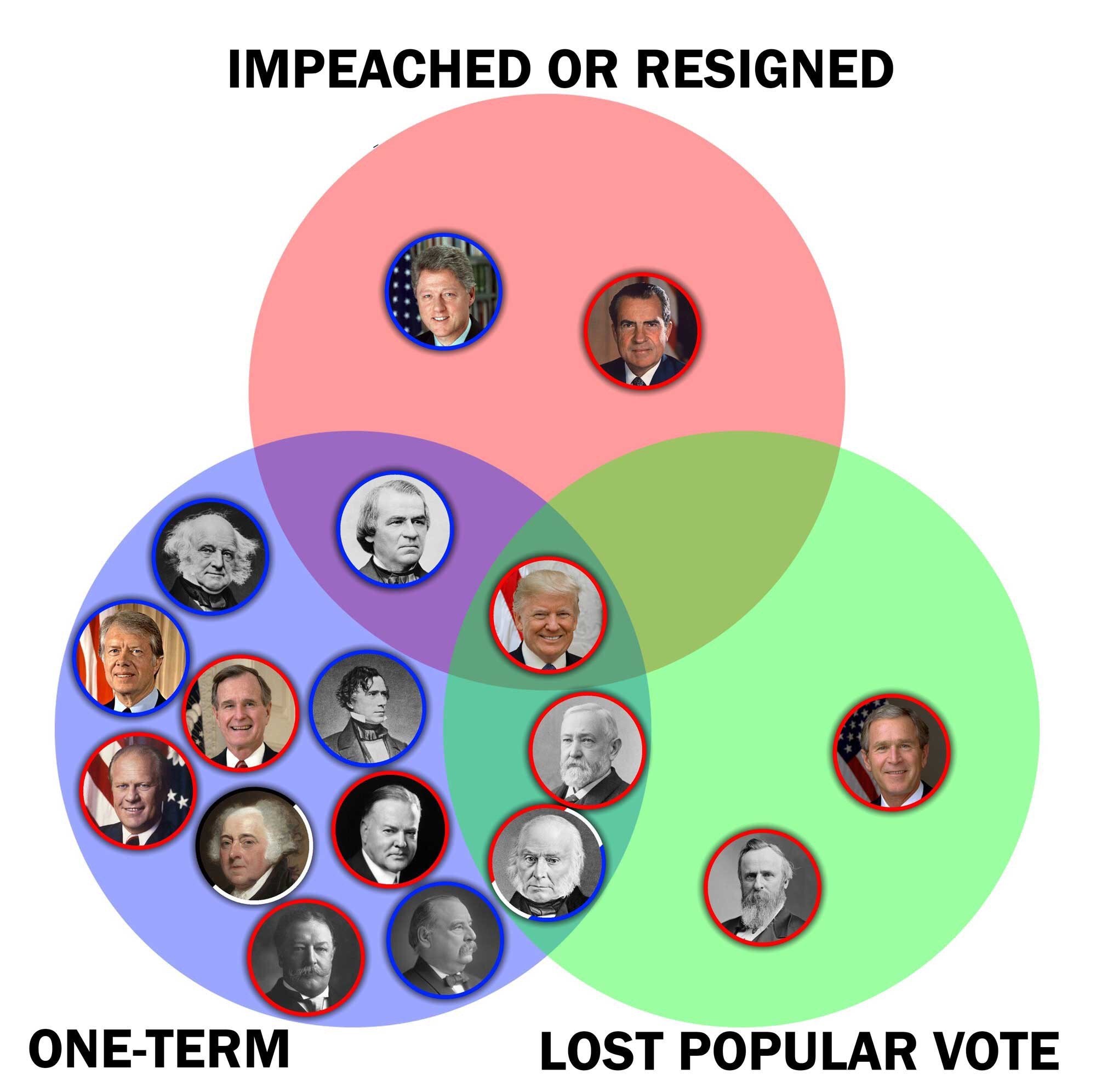 A timeline of US presidents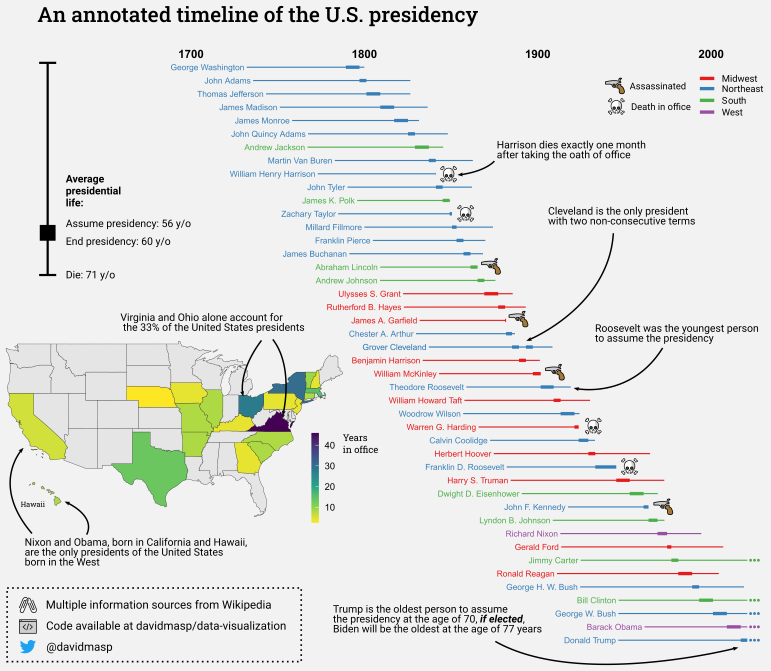 Demographics (including their ebbs and flows) continued to play a big part in electoral proceedings and outcomes. Quite an observation.
Data used comes from: Edison Media Research/Mitofsky International; U.S. Census Bureau, Current Population Survey (turnout rates by race/ethnicity); U.S. Census Bureau, American Community Survey (population estimates); Cook Political Report (compiled from official sources).

— Obi Does Photography (@obidoess) November 6, 2020
The more aggressive attitude to perceived misinformation by the social media giants was palbable, resulting in a fascinating picture from an official channel of the sitting president.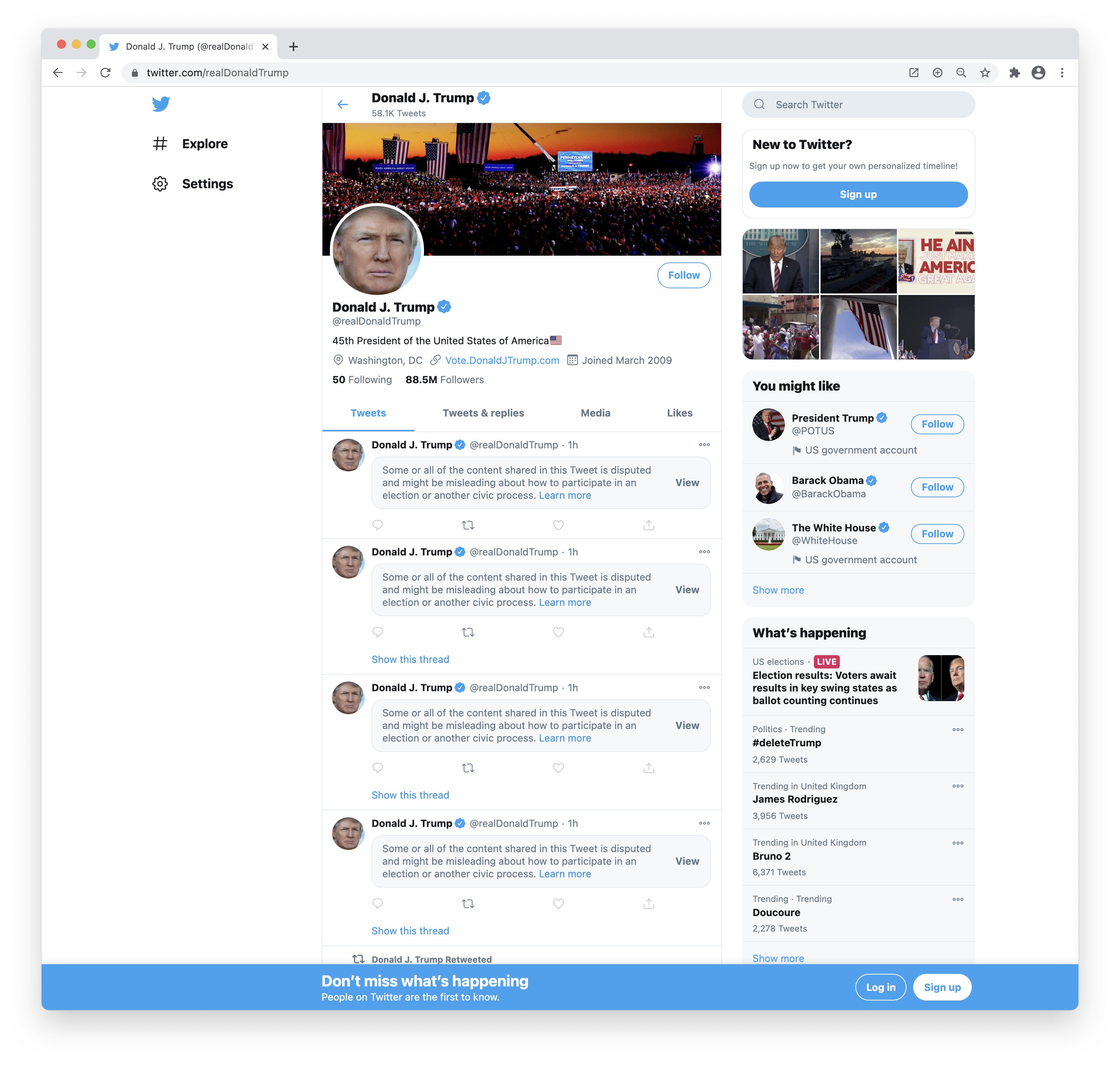 Just as well considering…
(Twitter link missing)
---
📱📊 Cellular Data
📝Canalys report that Xiaomi entered the top three for the first time as the smartphone market picks up in Q3 2020.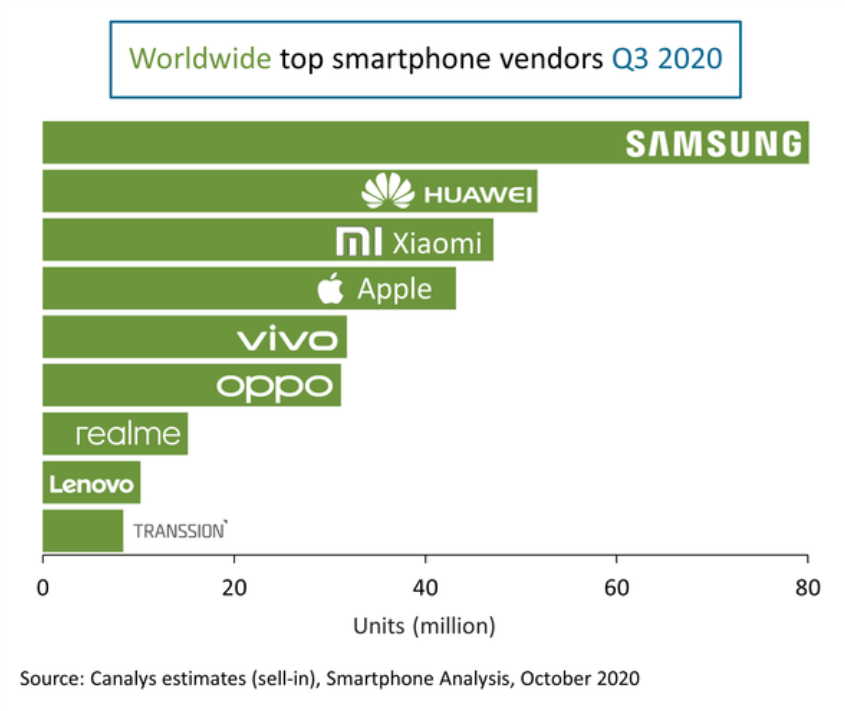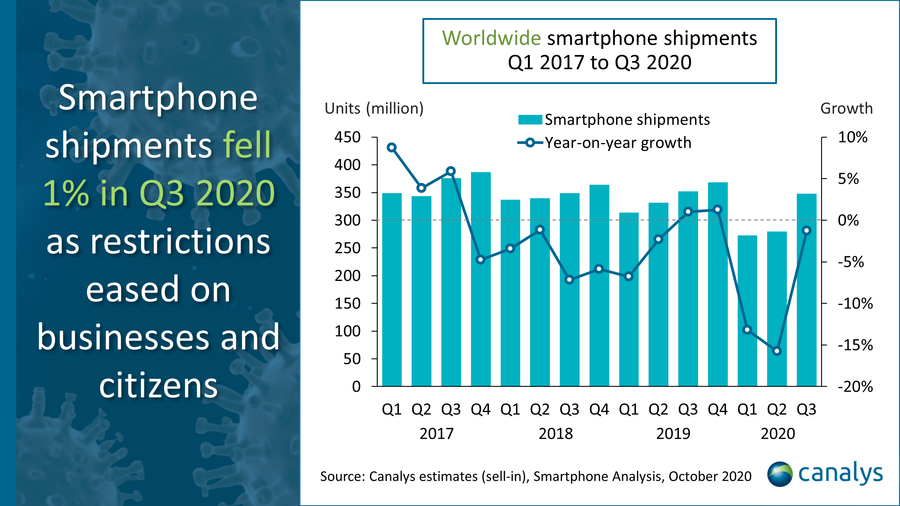 ---
👨‍⚖️🏢⚖️ People vs Monopolies
With (tech) monopolies on the mind, given the US DOJ's antitrust suit against Google & ongoing European investigation against it, along with national investigations from Italy into Google and Germany into Amazon.
Benedict Evans takes a (tech-VC-tinted-lens) look at the relevant questions.
🎧
---
₿💲
Unchained Capital maintain a "HODL Wave" chart which groups bitcoin by age since it was last moved from one wallet to another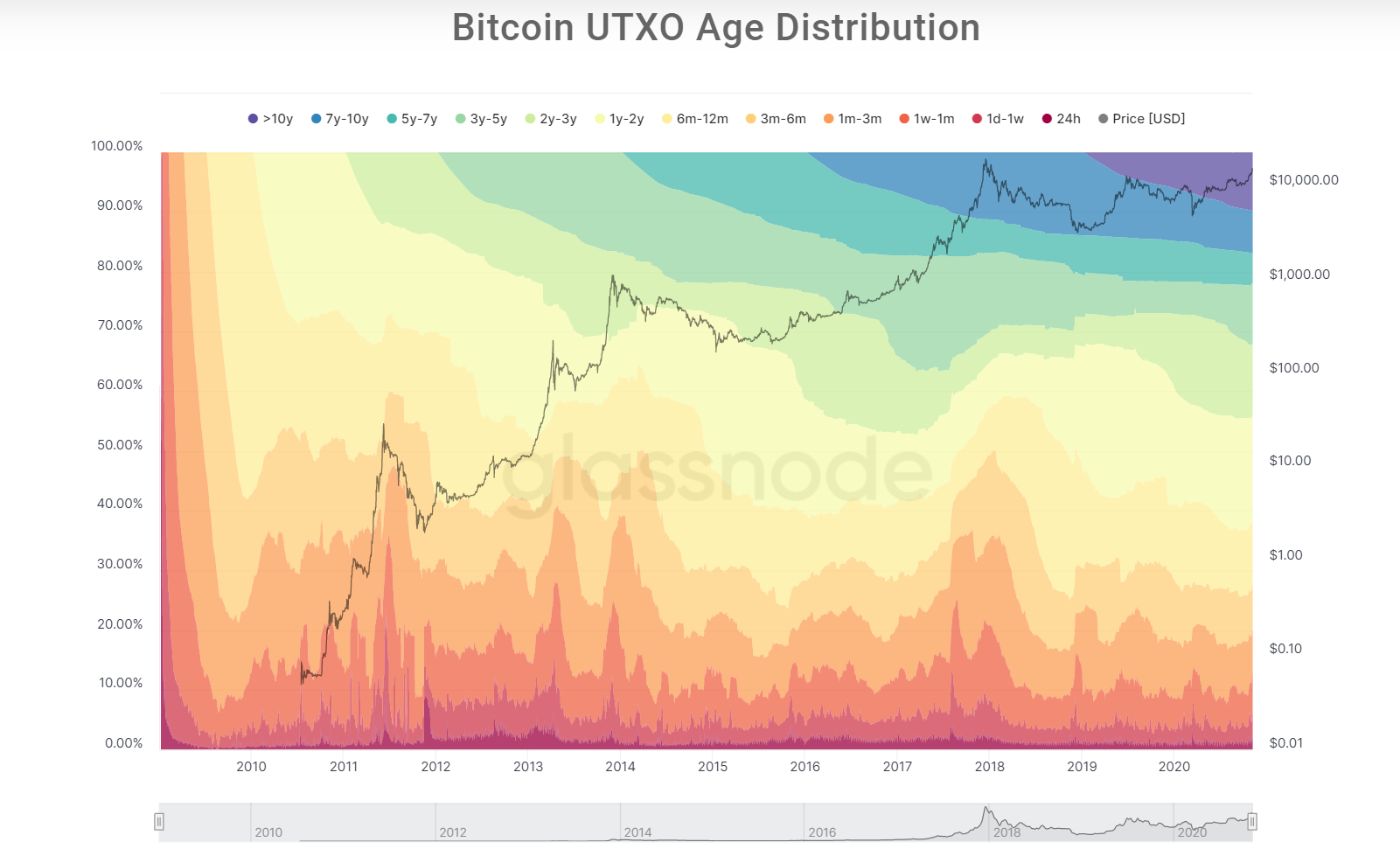 Looking at this specific 'age' is useful as certain movements in the percentage of 1yr HODL coins coincides with market cycle highs and lows of Bitcoin's price. The reasons for this are driven by market psychology i.e. the emotions of people holding the coins and deciding whether to sell or hold them, depending on where we are in the market cycle.
Meanwhile the Tech stock & BTC correlation briefly decoupled in recent weeks. Permanent? We'll see
You can really see the exact moment that bitcoin disjunct itself from the tech stocks on the one month graph. pic.twitter.com/S8ooh7lLY2

— Mati Greenspan (@MatiGreenspan) November 2, 2020
---
🦠🧼🖐💦⚕ Greenzone
📊
From Tomas Pueyo:
If you can hold a meeting outdoors, do it.
If you must do it indoors, ventilate. Open the windows. Use a fan.
If you can't open windows, use a good ventilation system with good filters
But, also, increase the temperature and adjust the humidity.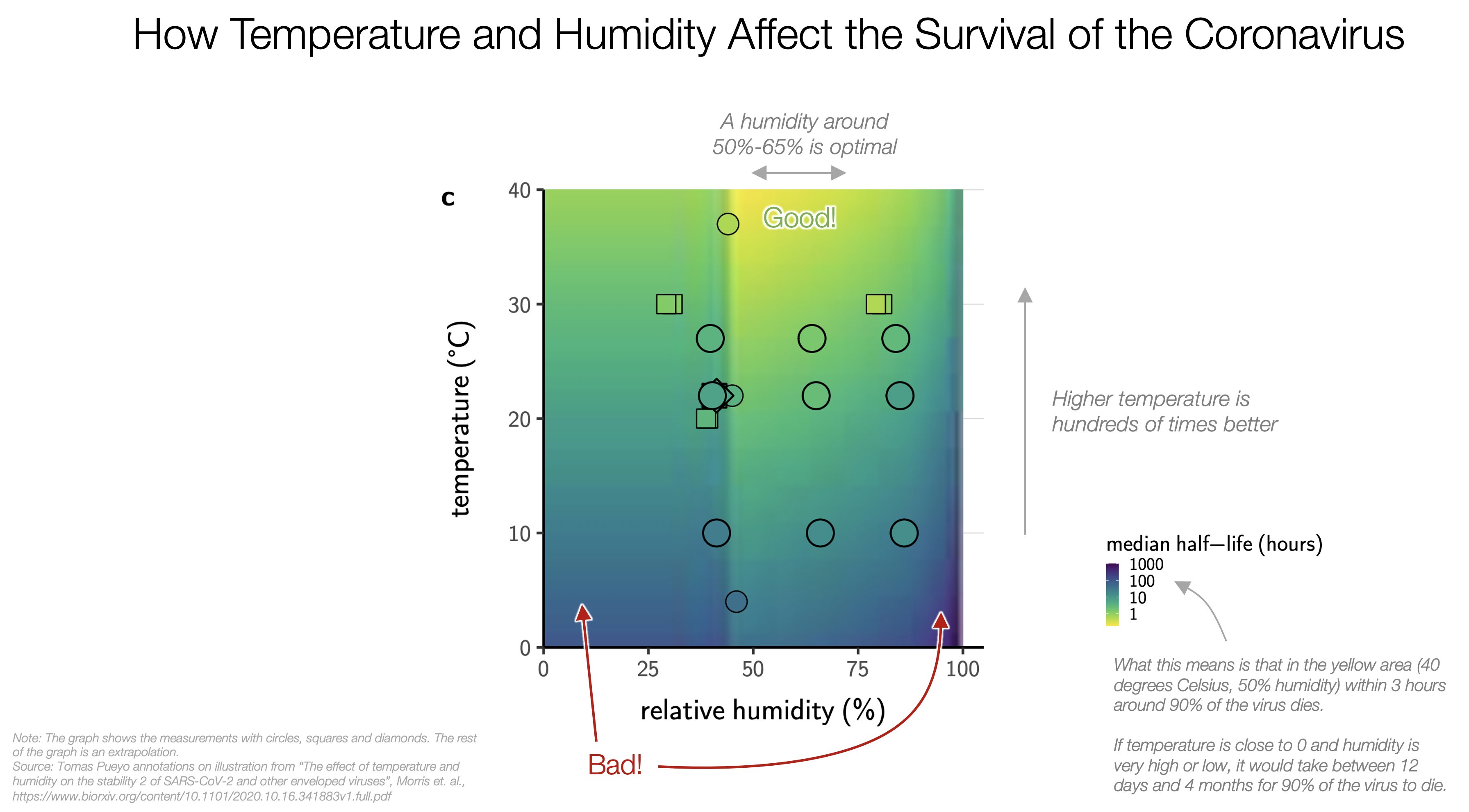 😷 (Twitter link dead)
🧪
Testing, testing, testing remains a crucial pillar for controlling the virus in lieu of effective prophylaxis
Our World in Data are 📝tracking global testing efforts here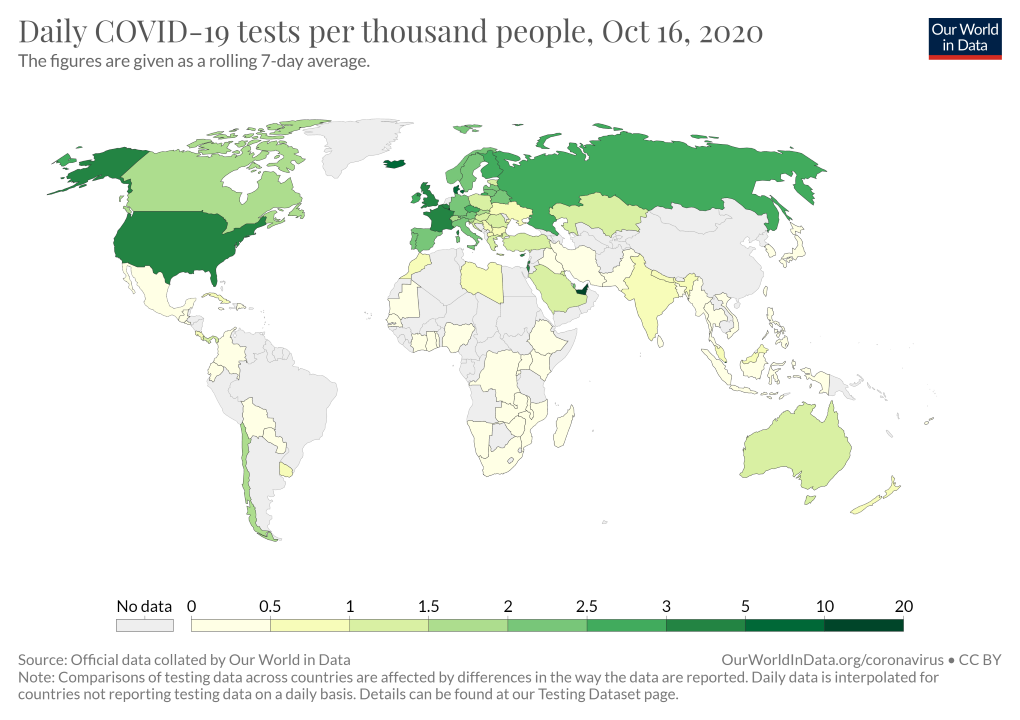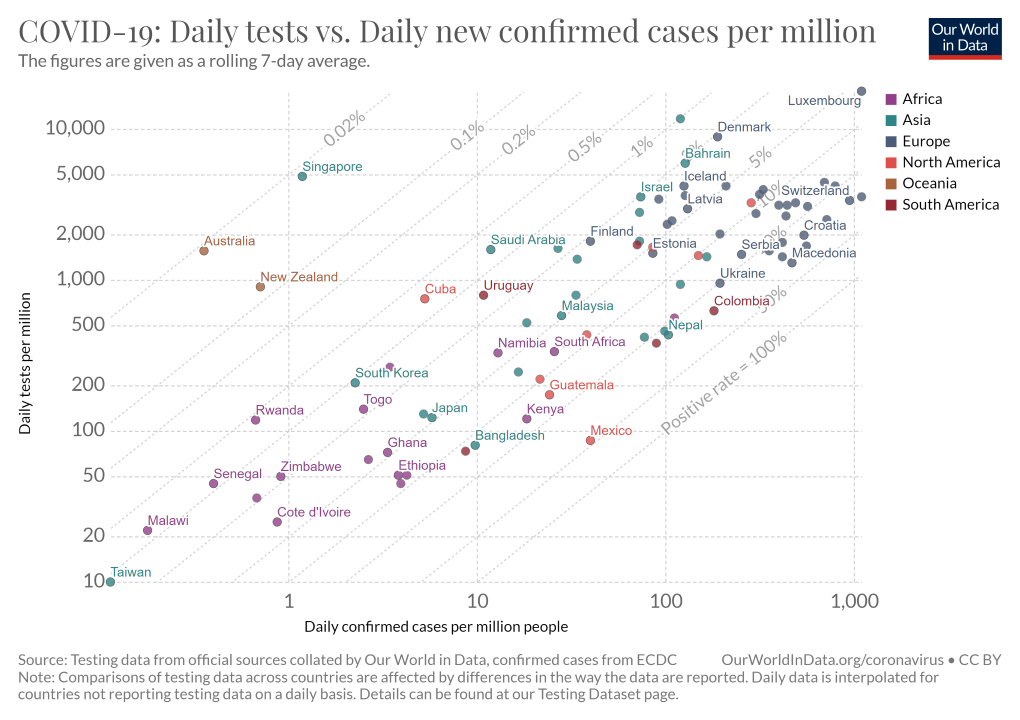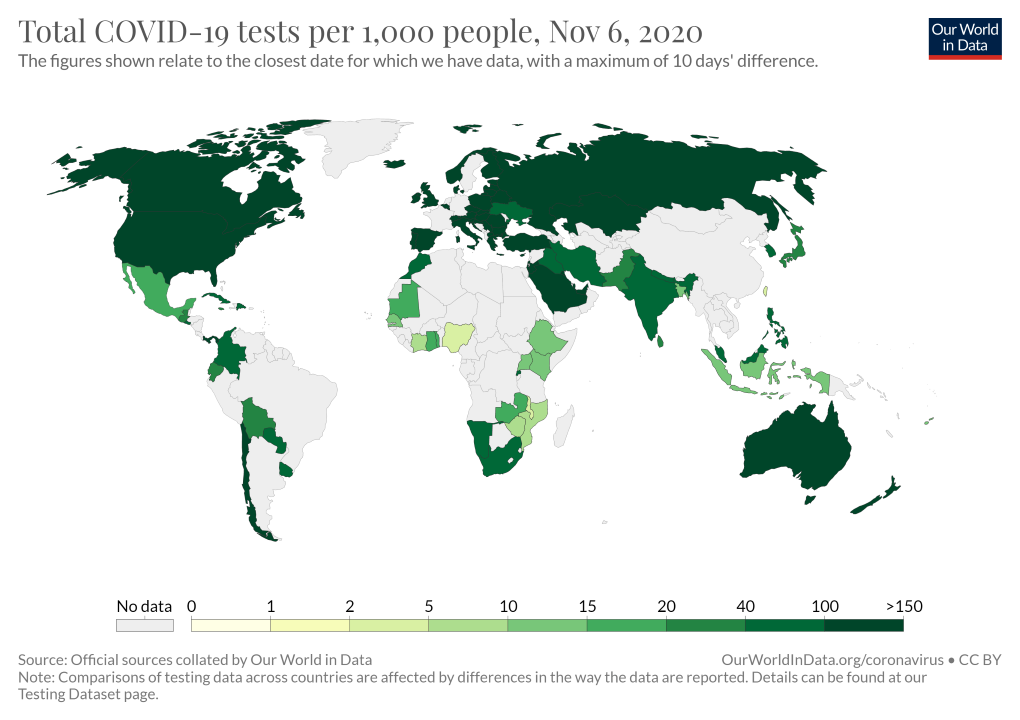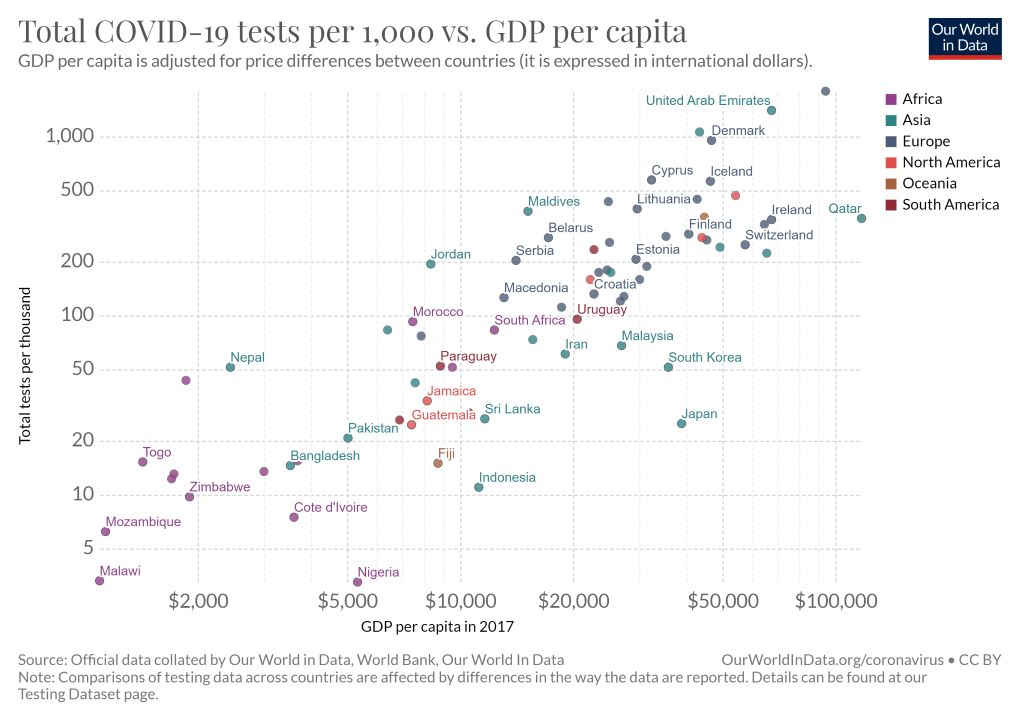 ---
💬 Quotes
"It's a fool's prerogative to utter truths that noone else will speak" ― Neil Gaiman
---
📸🤎 Gordon Parks
Gordon Parks was an American photographer, musician, writer & director, who became a prominent photojournalist in the 1940s through the 1970s — particularly in issues of civil rights, poverty and Afro-American glamour photography.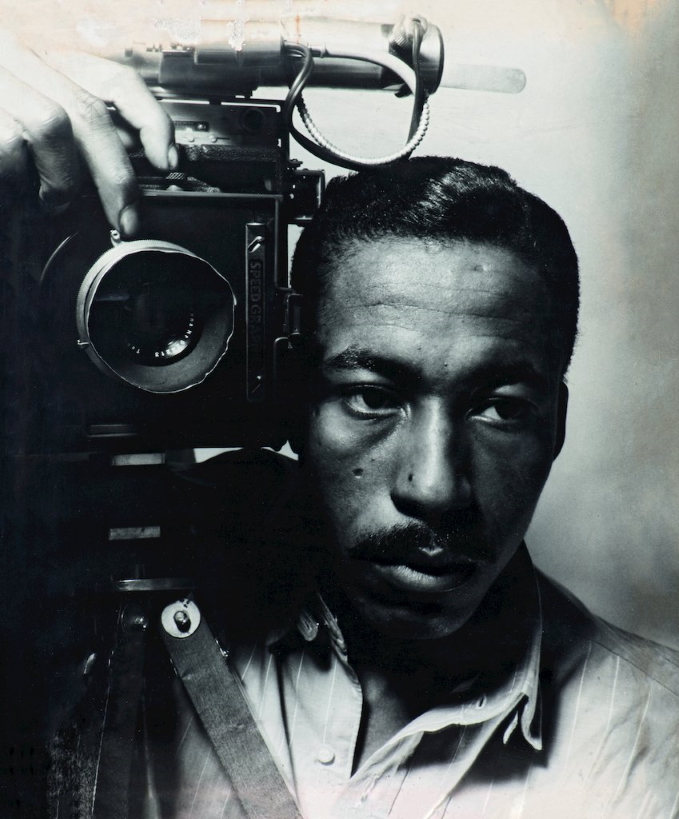 Great profile by Evan Puschak
---
🪐⬡ Saturn
Some of the last images captured by Cassini before it plunged into Saturn's upper atmosphere, burning up in the process.
Enceladus Setting Behind Saturn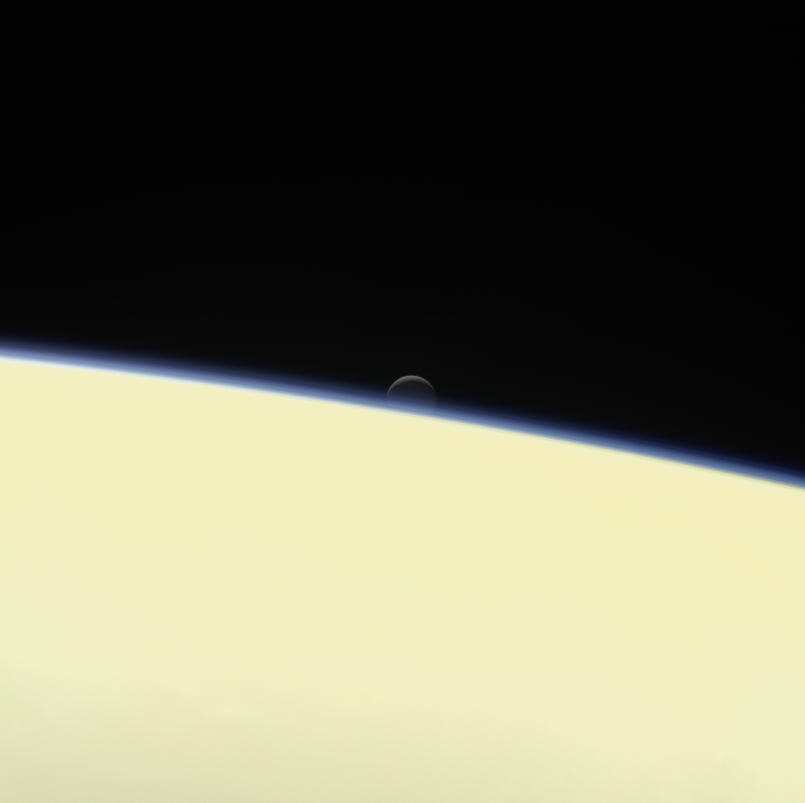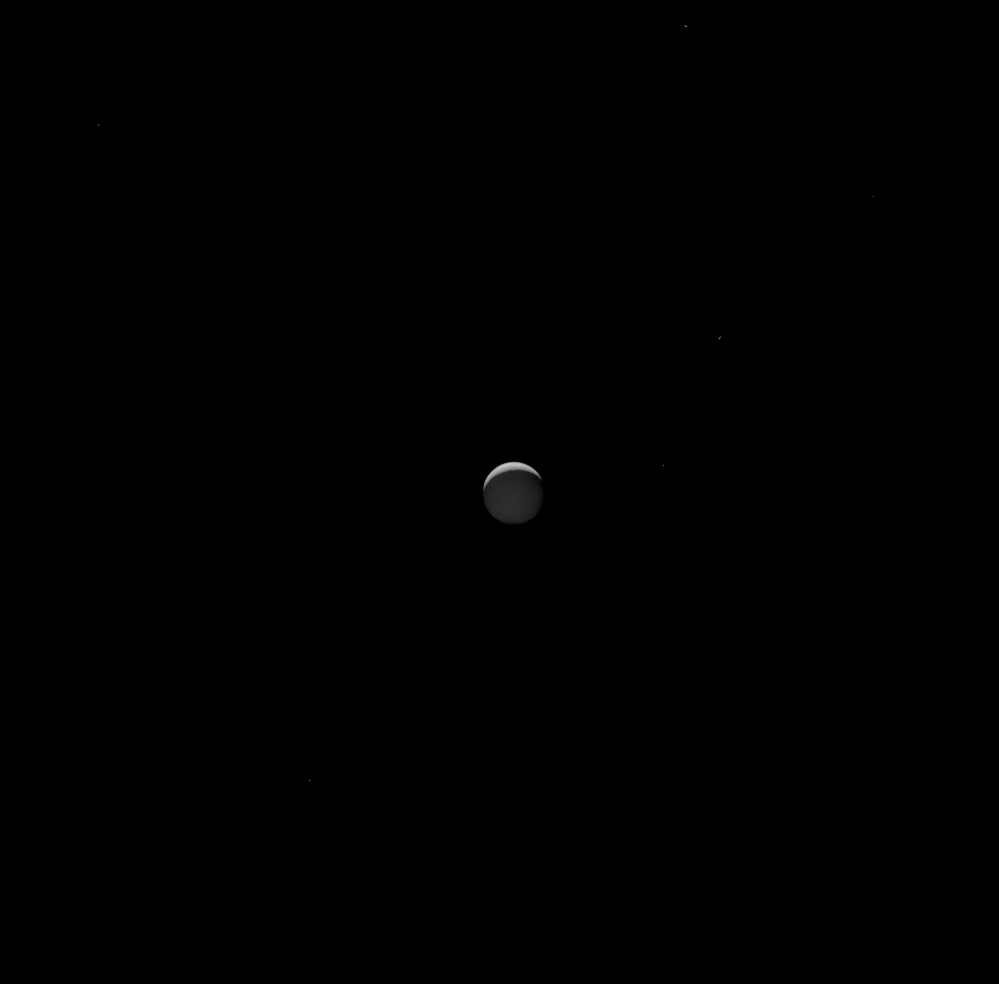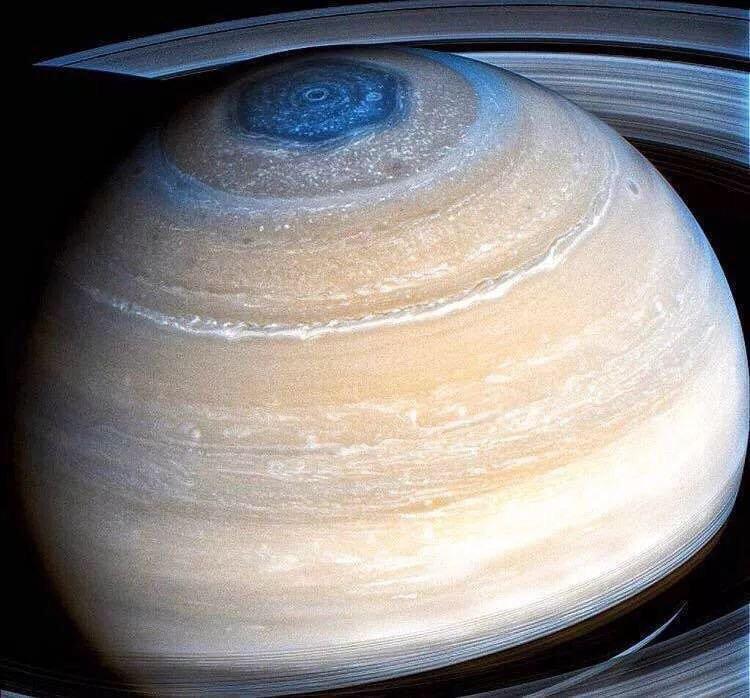 Variable storms & wind speeds at the pole from areas just south of it lead to these hexagonal formations.
Hexagons are the Bestagons, per CGP Grey.
---
🌲🧍 Personal Poplars
Neil Kaye used data from Nature for this graphic showing how there are 400 trees for every human on earth.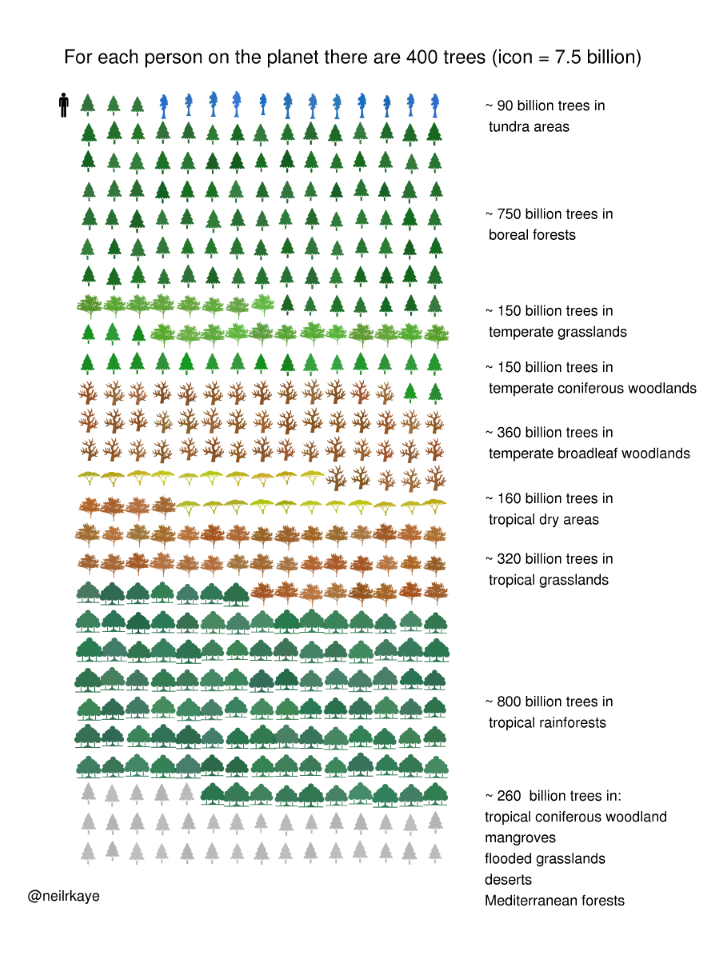 ---
🐢 Oh…and one more thing
This is how the gopher tortoises saves hundreds of animals from wildfires. They dig burrows used by over 300 species of animals who shelter from the fire, but also from hurricanes and all the extremes Florida's climate can throw at them [full video: https://t.co/hEZ2a9Zw0R] pic.twitter.com/ZLvclW4k2A

— Massimo (@Rainmaker1973) October 31, 2020
---
📧 Get this weekly in your mailbox
---
Thanks for reading. Tune in next week. And please share with your network
---