11 July 2021
Welcome back to the Week That Was series highlighting things from the interwebs which are interesting, noteworthy and/or probably worth your time.
Articles📝, Tweet(s)📱, Videos🎥, Charts 📈 all fair game with or without attendant commentary.
---
📈🤔 Meme Stonks
Interesting article from Connor Smith on the headscratching currently happening with stock analysts looking at meme stocks.
📰Meme Stock Analysts Are Throwing in the Towel: 'You Can't Upgrade and Downgrade Every Day' – (Use Incognito Mode if you get paywalled)
He thought the short sellers would have given up by now, after watching their losses on paper pile up. He was wrong, as were analysts covering stocks such as AMC Entertainment Holdings (AMC), BlackBerry (BB), and Bed Bath & Beyond (BBBY). With these so-called meme stocks on a roller-coaster powered by Reddit comments, short seller interest, and options trading, research analysts are scratching their heads over how to do their job. What's the point of a "Hold rating" when your target price for the stock is multiples lower than where a stock is trading? Analysts turned out research notes for clients that no matter how well-reasoned, were all but useless as the market prices of meme stocks soared to unheard of levels. "You can't be upgrading and downgrading your target every day," Pachter says of GameStop's volatility. "You can't move your target that fast."
Planet Money briefly touch on the meme stock topic at the top of this "call-in" episode
---
🌈🗣️ Colour naming across languages
From 📚this paper in PNAS - Ethan Mollick notes
Across 110 languages, people can describe warm colors (yellow, red) more quickly than cool ones (blue, green). Why? Warm colors are more likely to describe objects (🧑‍🤝‍🧑🐈) & cool ones backgrounds (🌳🌊). Industrialization increased the number of objects & thus the colors we name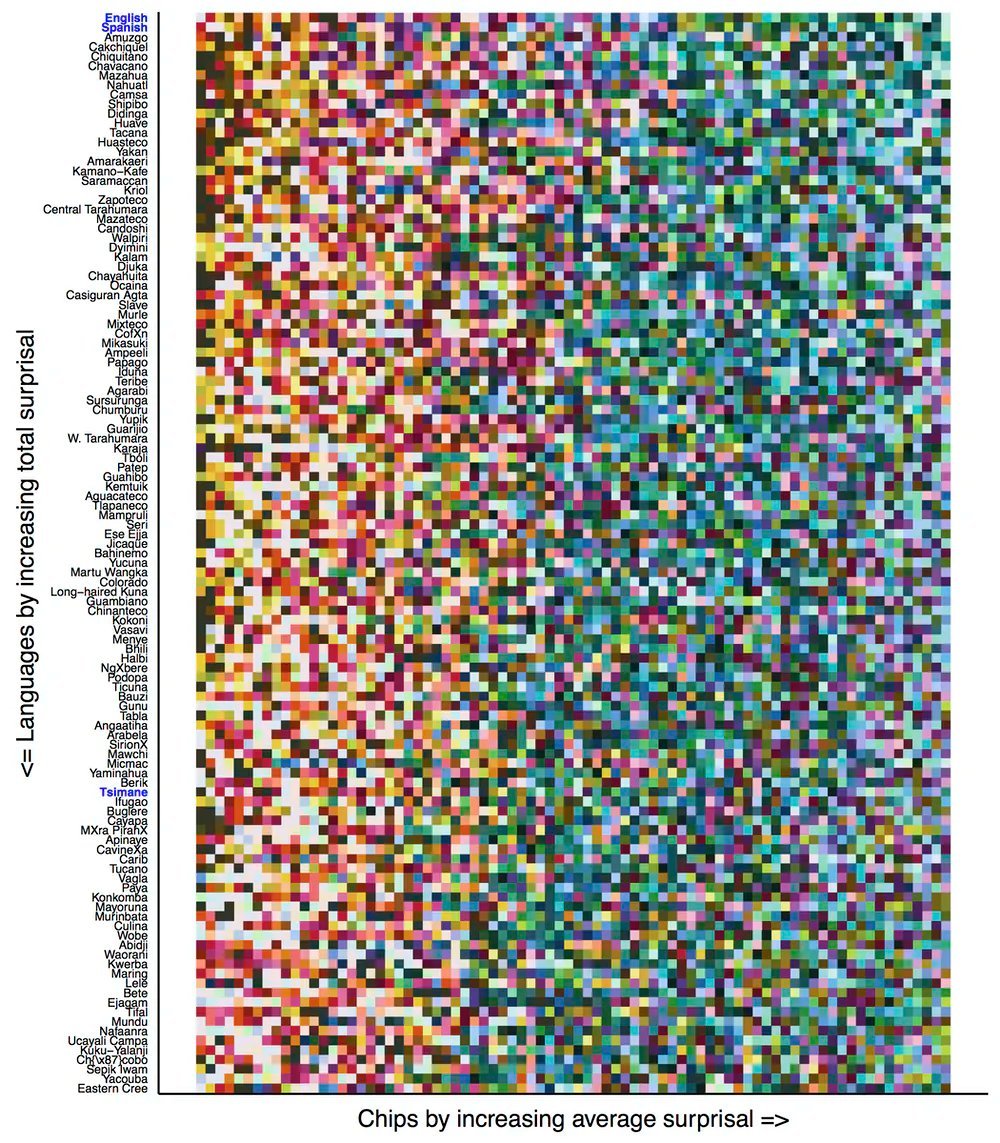 ---
📉🛐 Generational Theological Disposition
From Ryan Burge:
In 2018 - "I know God really exists and I have no doubts about it.":
Silent Generation: 70%
Baby Boomers: 59%
Gen X: 62%
But, look at this huge gap between Gen X and Millennials.
Millennials: 44%
Gen Z: 33%
The decline for Gen Z is staggering, too.
49% in 2014
39% in 2016
33% in 2018.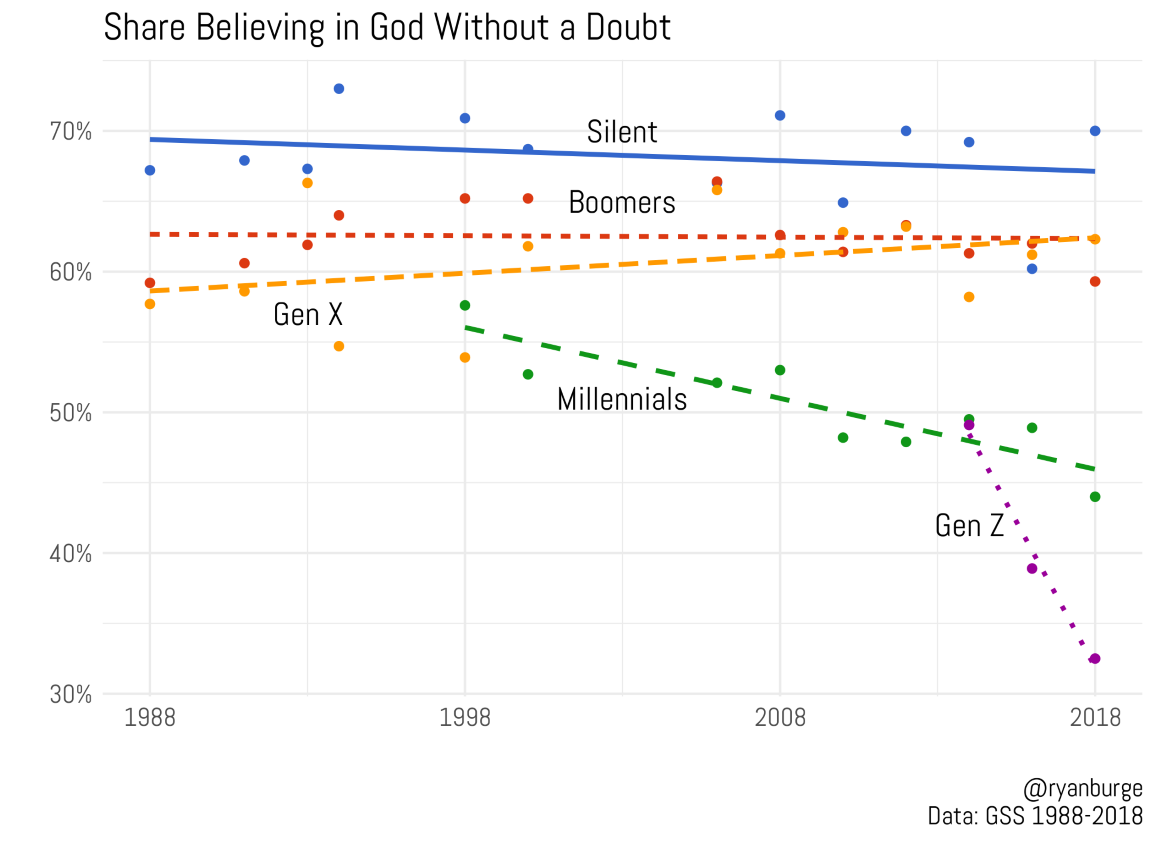 Will be interesting to see how this evolves over the next decade or two; what replaces religion for these cohorts as well as the implications of this
---
🚖🧧 Didi's Drawbacks
From Ben Evans' 📝newsletter:
China ordered app stores there (Apple plus many local Android app stores) to remove Didi Chuxing's app, citing user data privacy, and two days earlier banned it from adding new users. Didi is the dominant on-demand ride app in China, and it IPOed in the USA last week (perhaps only just in time), at a $75bn market cap (Uber is $96bn, and has a 14% stake). No word yet on what the violation might have been (some rumours that it was accused of storing Chinese users' data in the USA), and, as for other China tech crackdowns, it's not yet clear how far this is regulation versus politics versus 'tall poppy syndrome'
Very similar to what happened to Jack Ma and Alibaba with it's signal to IPO, Didi - a company which Uber had to sell it's stake to in the East because competing wasn't looking likely - is having massive value destroyed by fairly draconian actions against if from the state.
The 📰CAC Official Notice (in Chinese ~ use page translate). Kim Lyons at The Verge with a 📰quick writeup on the topic
Chinese giants have since lost ~$800 Billion since February!!
---
🤝 Friend Quadrants
The "Does This Friendship Make Sense" Graph from an 📝old WaitButWhy post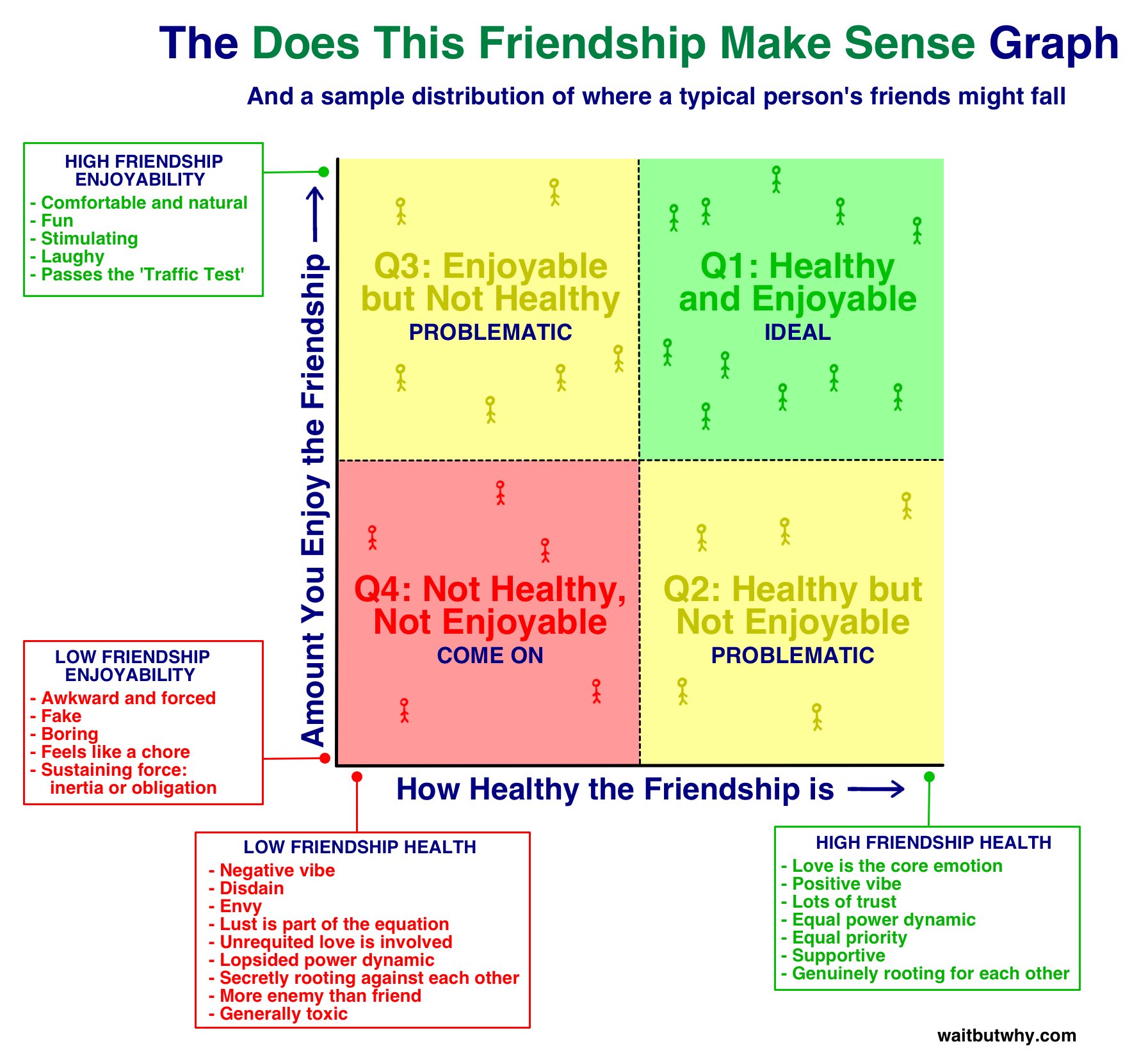 Cherish your Q1 friends - Tim Urban
---
🚬📧 Pipe & Mail
Smoking gentleman using an acoustic coupler to send an email with a payphone. From the early 1980s.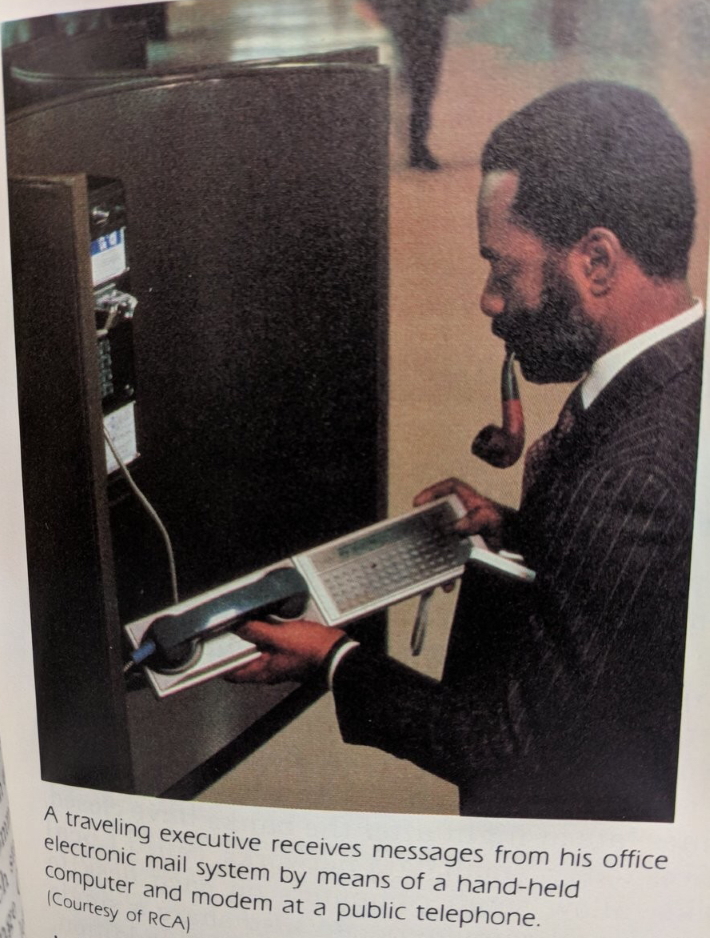 ---
🎧🎙️ Making The Future
Patrick O'Shaughnessy chats to Silicon Valley icon Marc Andreessen in this episode of Invest Like the Best.
Before co-founding the legendary venture capital firm, Andreessen Horowitz, Marc was an early pioneer of the internet. At age 22, he built Mosaic, the first widely adopted web browser and the technology that underpinned Netscape Communications. Marc was an early proponent of cloud computing, social networks, and the software business model. In each case, Marc seemed to be well ahead of the crowd. During this conversation, they explore how software is making the world better, how slow sectors like education, healthcare, and housing are eating the economy, and Mark's vision of the future for A16Z.
Chapters:
[00:04:10] - [First question] The ways in which software is eating the world

[00:06:25] - The power of transitioning from atoms to bits and its impacts

[00:09:57] - Potential downsides and credible concerns as we shift into an automated world

[00:16:00] - Major impediments of productive growth over the coming decades

[00:23:12] - Real change versus false change due to COVID-19 writ large

[00:30:06] - Thoughts on the rising cost of post-secondary education in light of the internet

[00:37:03] - Why doesn't Google have their own university and if they might in the future

[00:41:30] - Whether or not an entrepreneurial focus on generally slower sectors may produce excess returns

[00:44:17] - Thoughts on hardware, its unit economics, and its role in shaping society

[00:47:52] - How to think about investing in immensely complicated, large-scale projects

[00:54:10] - What they're building at A16Z, a new crypto fund, and where their sights are set

[01:03:09] - East coast investing styles and things we can borrow from them

[01:06:01] - Potential plans to step into the public equity space

[01:11:09] - Defining why it's time to build and the imperative it sets

[01:15:13] - The kindest thing anyone has ever done for him
---
🦄 Unicorn Frenzy
From 📝Revue
Unicorns are supposed to be rare beasts of fables and folktales, but in the current venture capital landscape, they're abundant. Just five months into 2021, there were 199 new companies that reached unicorn status (a private company with a $1+ billion valuation), eclipsing the 163 companies that reached unicorn status in all of 2020, according to Crunchbase data shared with Emerging Tech Brew. And it's not just a pandemic rebound: That figure is higher than any full-year total over the last nine years.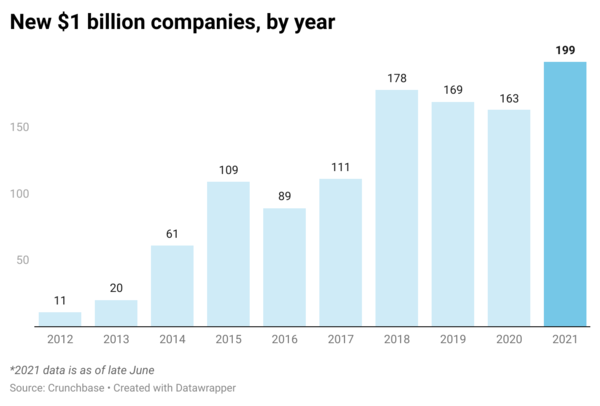 ---
🌐🖼️ From WWW to NFT
Sotheby's is definitely fully ensconced in the NFT business, having most recently auctioned off Tim Berners-Lee's original source code for the World Wide Web from 1991.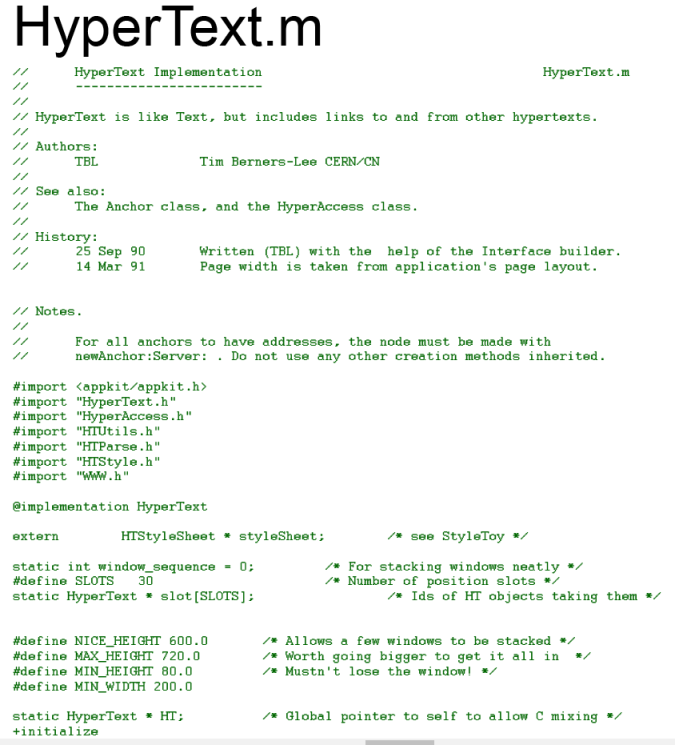 Specifically this would include:
Implementations of the three languages and protocols invented by Sir Tim; HTML (Hypertext Markup Language); HTTP (Hyper Transfer Protocol); and URIs (Uniform Resource Identifiers), as well as the original HTML documents that instructed early web users on how to use the application
Animated visualization of the code being written (Video, black & white, silent), lasting 30 minutes 25 seconds
A big SVG graphic of the entire source
A letter written in the README.md file (in "markdown" format) by Sir Tim in June of 2021, reflecting upon the code and his process of creating it
The Non-fungible Token (ERC-721) was minted on 15 June 2021 and was ultimately auctioned off for about $5,5 million USD. Presumably it may have been an order of magnitude higher during the peak of the last crypto mania which saw Beeple netting $69m for his digital artpiece.
The smart contract (0x86ade256037d80d6d42df8df96d5be21cd25bd8f) is visible here.
---
🧅 Life Imitates Art
At this point, The Onion must be running out of satire given their headlines have become inseparable from reality. @SIGSYS pulled out this pearler from a decade ago.
Ten Year Ago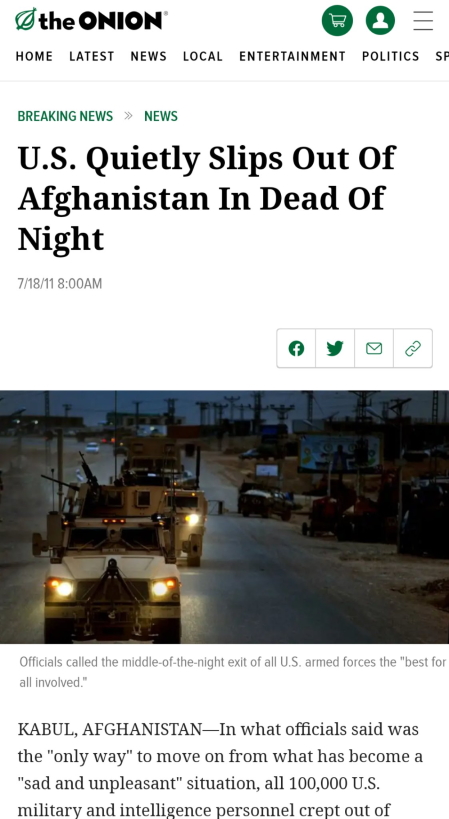 This Week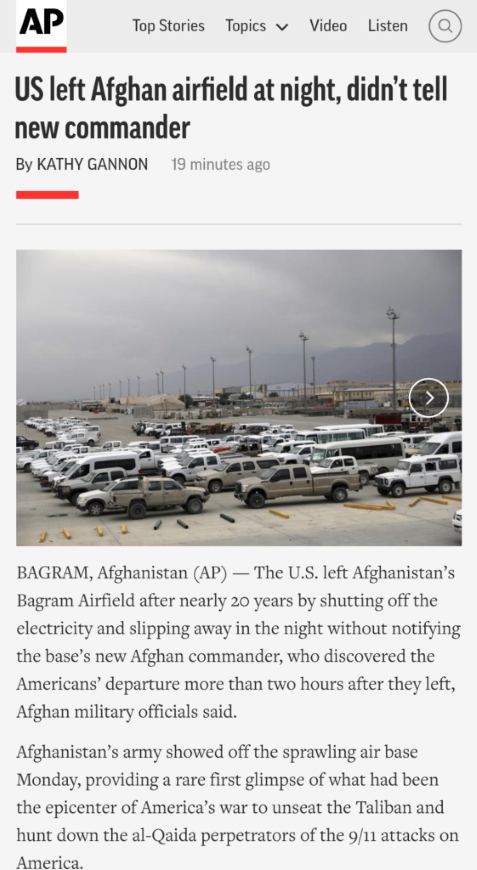 ---
🔬🧫 Wuhan Lab-Leak Hypothesis
With Trump now out of office, certain hypotheses whose utterance would have rendered you persona non-grata and possibly suspended from various social media & video platforms - is now getting serious airing. Specifically, the covid-19 lab-leak hypothesis.
It's certainly interesting to see John Stewart (in the sort of form which does make it seem like he's been cooped up inside a little too long during lockdowns) 📹going on the sort of rant which was the exclusive preserve of the Alex Jones's of the world a year ago.
This is of course possible now that the social cost of said opinion has come down significantly, without any of the facts changing substantially.
No doubt numerous other thoughtful heterodox thinkers were voicing this many months ago already - e.g. Eric Weinstein (as well as his brother in the first half of 2020, most notably 📹on Joe Rogan's podcast.)
Who is this designed to fool? Why the pressure never to engage the competent version of the Wuhan Lab Leak? Why demonize the competent?

This is obvious war on reputations of smart competent truthful folks who ask the question media will not: is this lab accelerated selection?

— Eric Weinstein (@EricRWeinstein) February 10, 2021
All of that said, very good primer on the whole story by Johnny Harris here.
---
🦉 Life Is Short
Paul Graham's back again, with another reflective post from his archives.
Having kids showed me how to convert a continuous quantity, time, into discrete quantities. You only get 52 weekends with your 2 year old. If Christmas-as-magic lasts from say ages 3 to 10, you only get to watch your child experience it 8 times. And while it's impossible to say what is a lot or a little of a continuous quantity like time, 8 is not a lot of something. If you had a handful of 8 peanuts, or a shelf of 8 books to choose from, the quantity would definitely seem limited, no matter what your lifespan was.

Ok, so life actually is short. Does it make any difference to know that?
---
🎨 Cream & Lace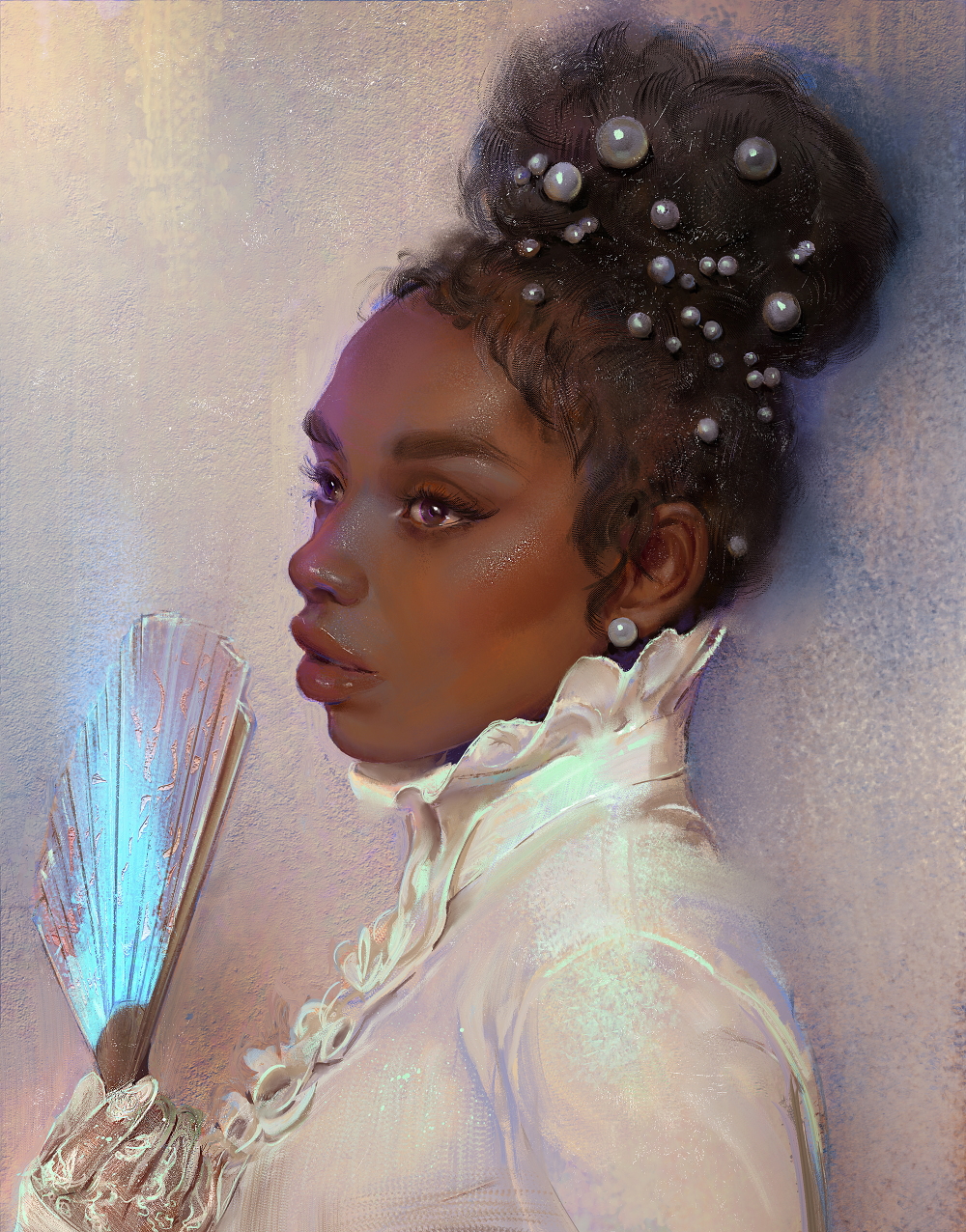 Cream & Lace, Mandy Jurgens, Digital, 2021
---
💬 Deep Cuts
"The great human error is to reason in place of finding out" — Simone Weil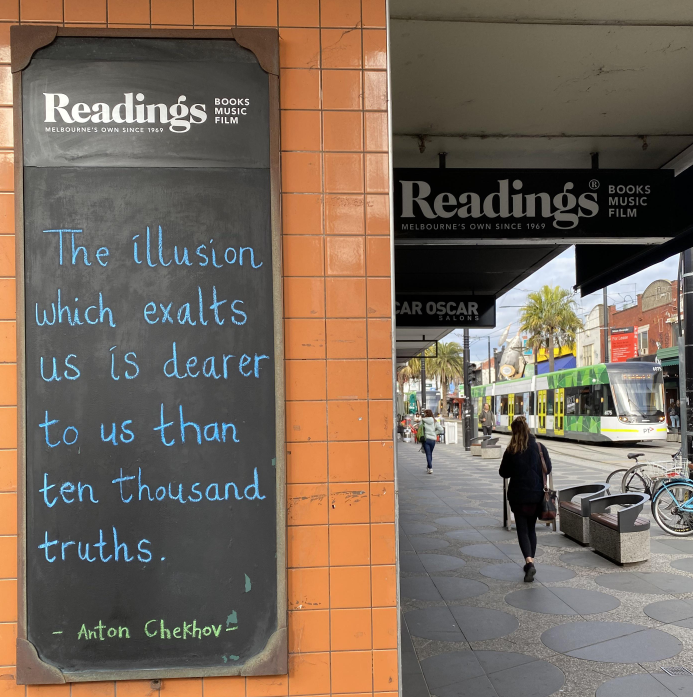 ---
🔮 One More Thing
動いてないです pic.twitter.com/Wi2u0e6cjo

— じゃがりきん (@jagarikin) July 8, 2021
---
📧 Get this weekly in your mailbox
---
Thanks for reading. Tune in next week. And please share with your network.
---