23 January 2022
Welcome back to the Week That Was series highlighting things from the interwebs which are interesting, noteworthy and/or probably worth your time.
Articles📝, Tweet(s)📱, Videos🎥, Charts 📈 all fair game with or without attendant commentary.
---
⚔️ Ukraine
Map showing the build up of Russia forces around Ukraine.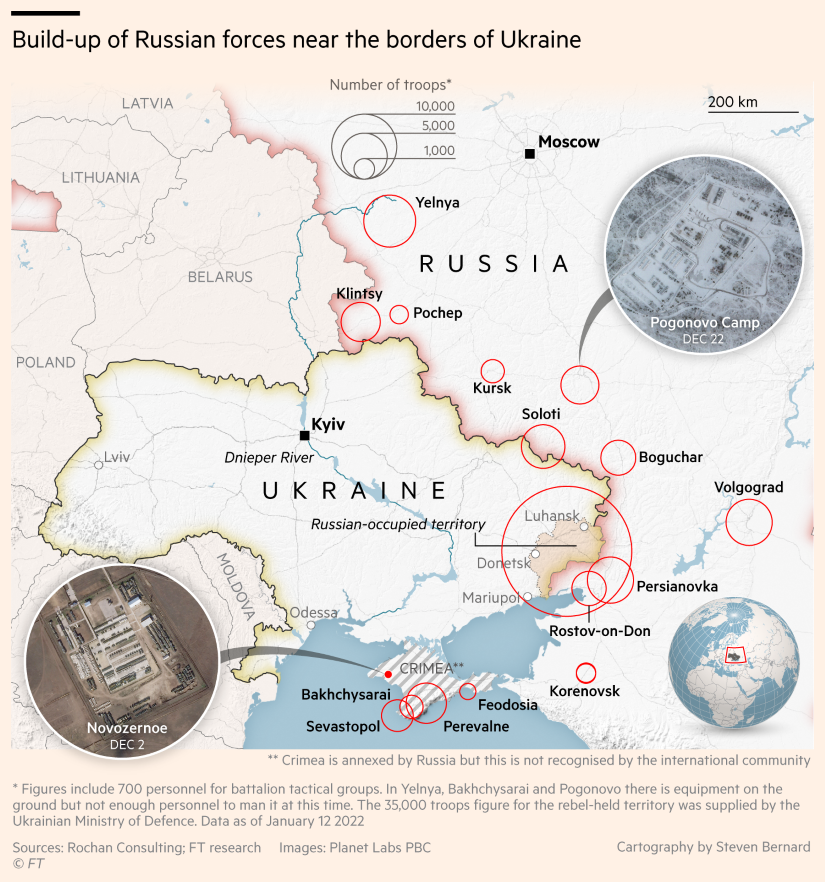 A few months ago Shirvan of CaspianReport - a fascinating sensemaking Youtube channel exploring geopolitical, economic and social issues whose growth I've followed for a few years - put together this look at the Ukraine <> Russia situation which has become even more poignant in recent weeks, with the US starting to evacuate US embassy employees and their families.
It's clear there isn't an easy answer to the tensions and I'm reminded of this quote from a letter Chairman Khrushchev wrote to President Kennedy, October 26, 1962 at the peak of the Cuban Missle Crisis:
"Mr. President, we and you ought not now to pull on the ends of the rope in which you have tied the knot of war, because the more the two of us pull, the tighter that knot will be tied."
Rightly or wrongly Russia believes it was given assurances during the late 80s into the early 90s by the West. Specifically U.S. Secretary of State James Baker's famous "not one inch eastward" assurance about NATO expansion in his meeting with Soviet leader Mikhail Gorbachev on February 9, 1990.
This is what happened post said purported assurances - which the Russians have repeatedly complained about since the mid-90s with each subsequent membership, culminating in Putin's defiant 2007 Munich speech.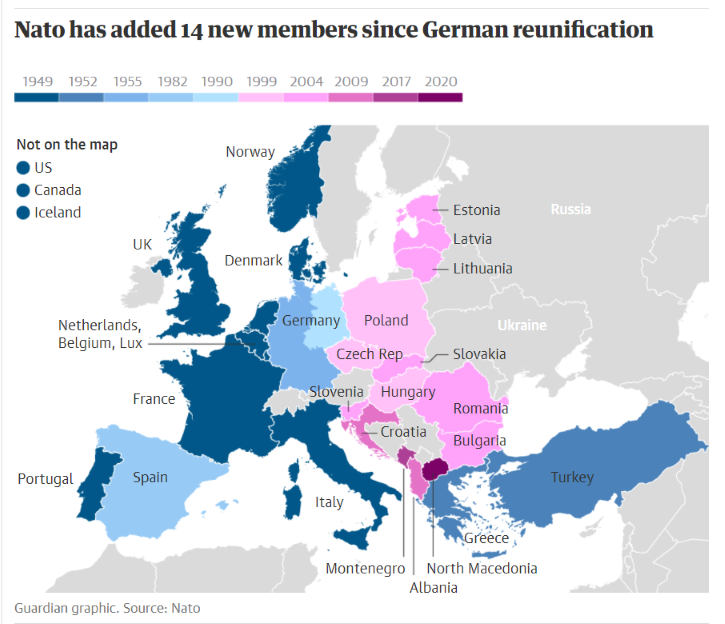 …"the fact that we are ready not to place a NATO army outside of German territory gives the Soviet Union a firm security guarantee." Where are these guarantees?
An even older CaspianReport video essay details the inherent problem of this eastward NATO march, from a Russian security perspective.
None of the above is to excuse Russian aggression or threats of a latest incursion into sovereign territory post-Crimea. But merely to emphasise the geopolitical climate within which the tension is playing out. This doesn't even touch on the complications of the Nord Stream 1 & 2 projects from Russia into Germany and the fact that Russia currently supplies Europe with 40% of it's gas.
Threats of cutting Russia out of the SWIFT network for example - seems far-fetched given this EU-Russo integration…but we shall see what the next few weeks and months have in store.
---
📉 Bolivia's Progress
Fantastic achievement by Bolivia in recent decades as their infant mortality rate dips below the international average.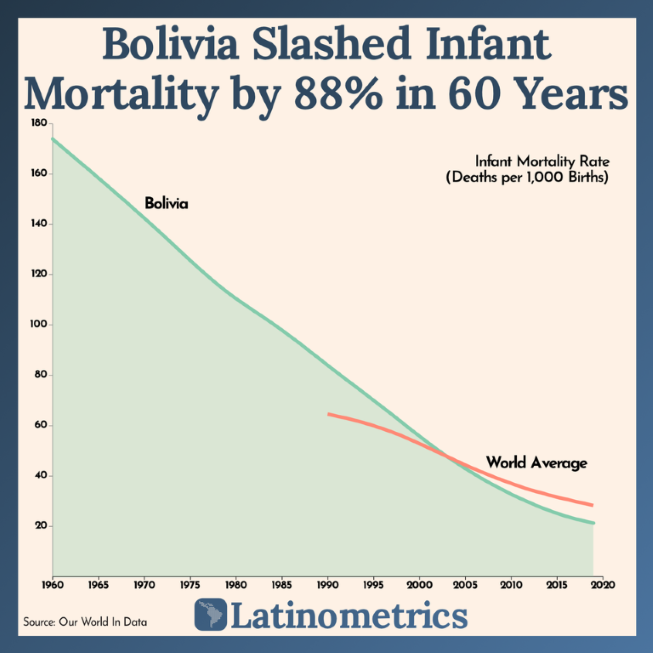 ---
🍸🎨 Perfect Martini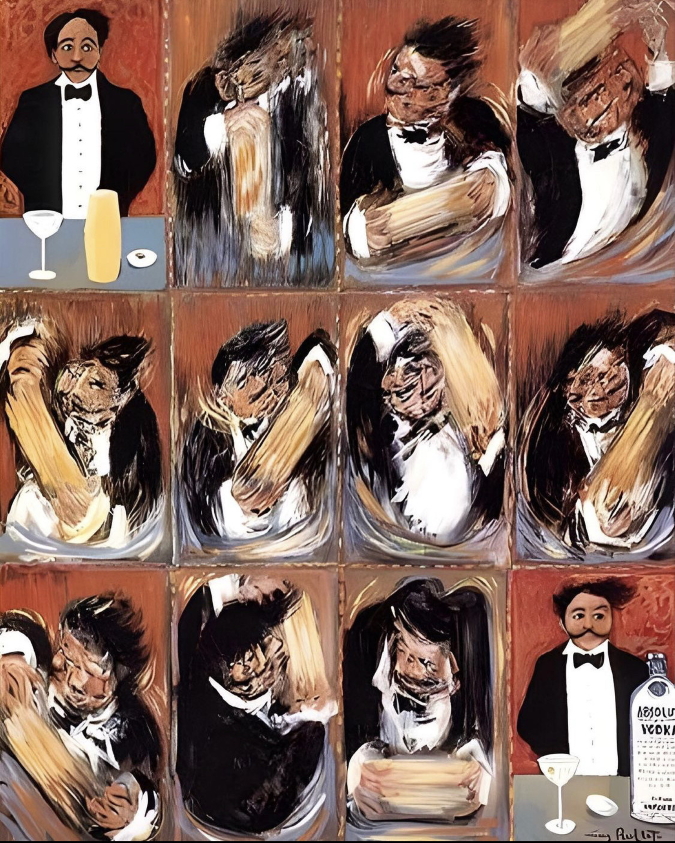 The Making of the Perfect Martini, Guy Buffet, Lithography, 2000
---
📊📱 App Annie
A few highlights from App Annie's annual 📚State of Mobile report.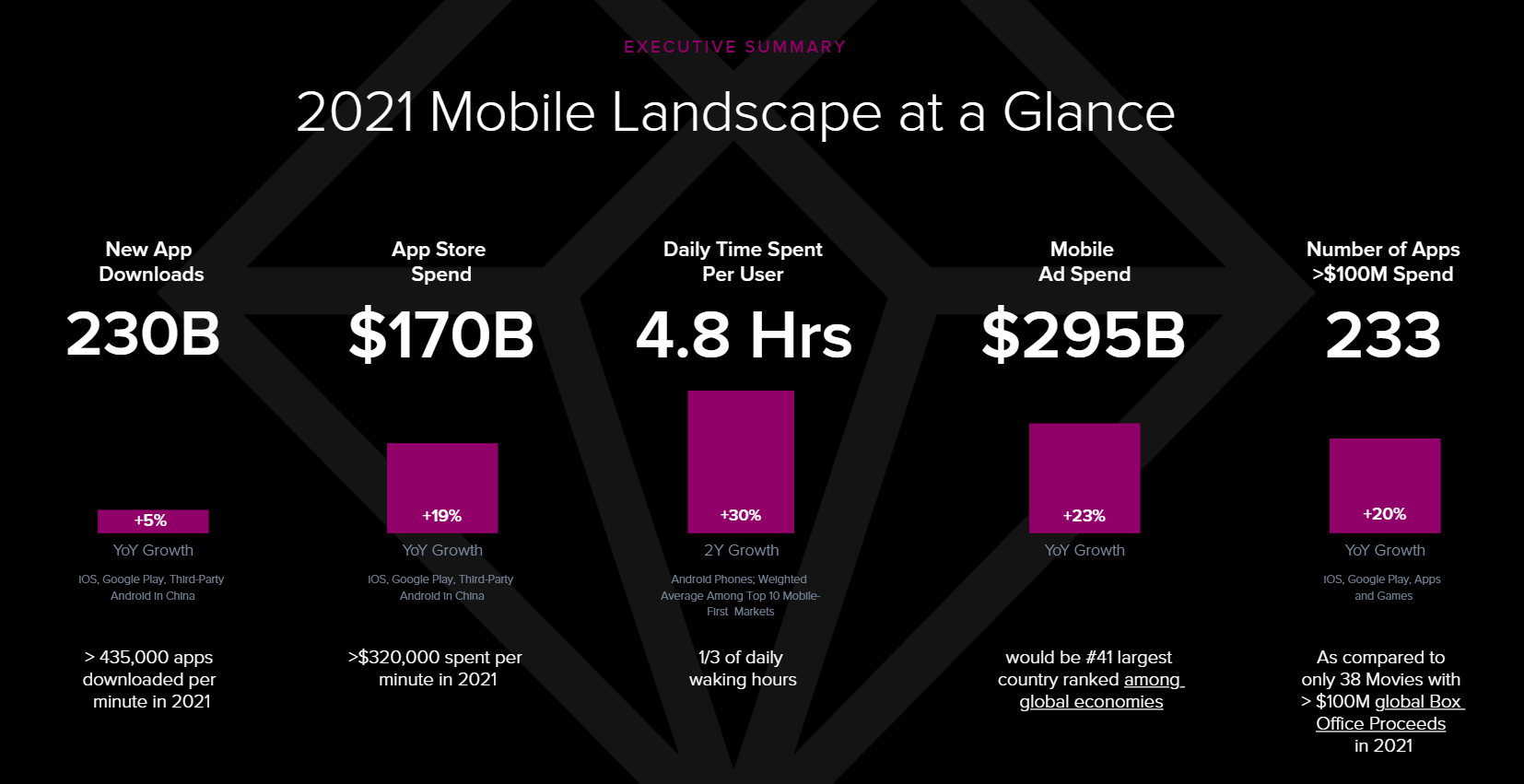 Mobile continues growing rapidly, up 30% YoY:
230Bn mobile downloads
$170Bn consumer spend
3.8 trillion hours spent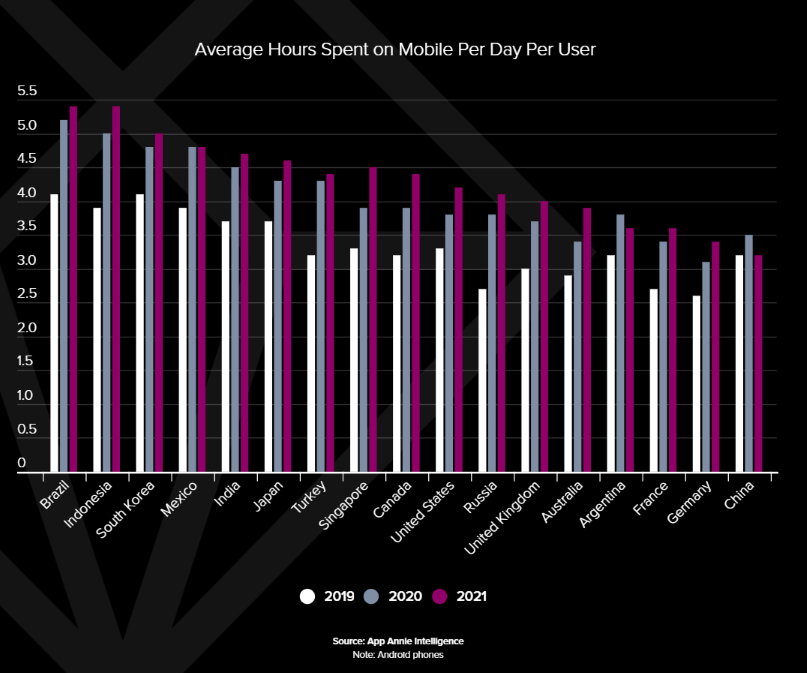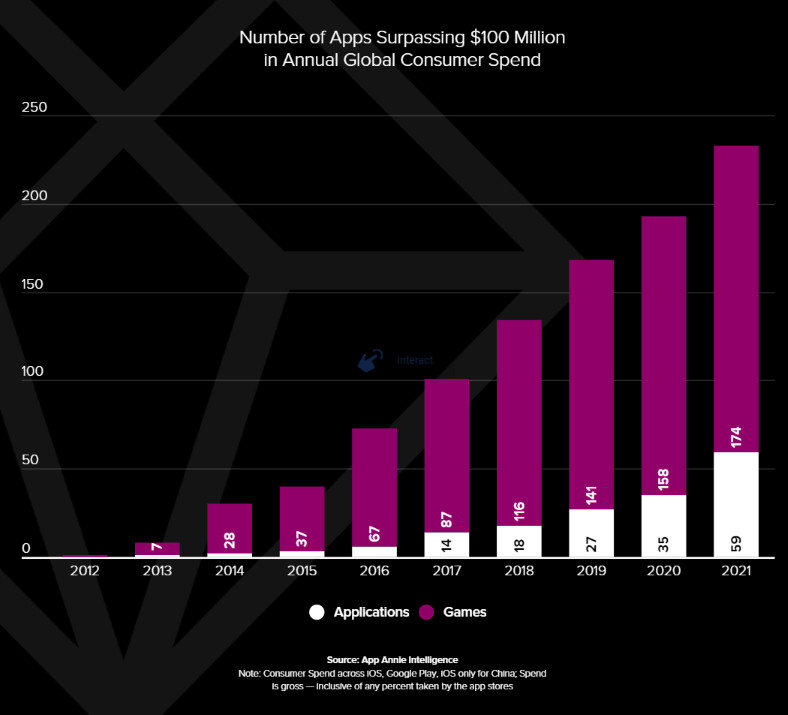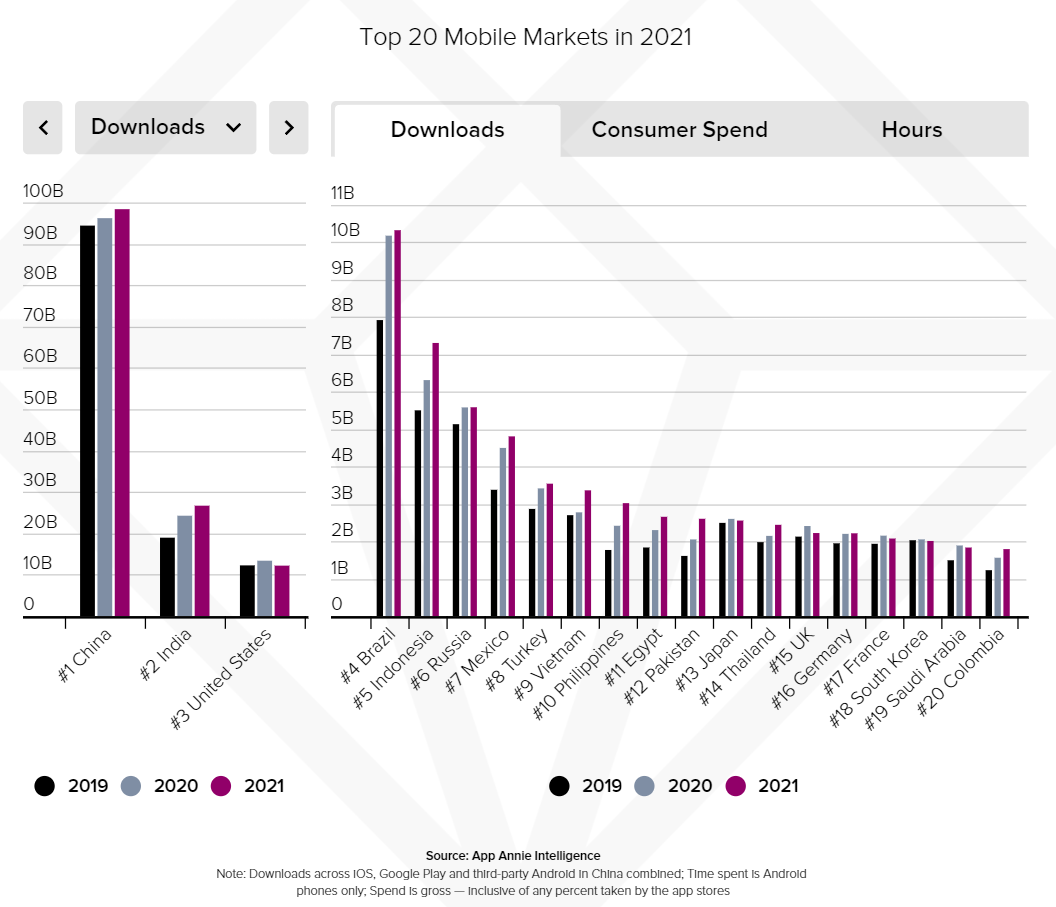 GenZ is mobile social and video first.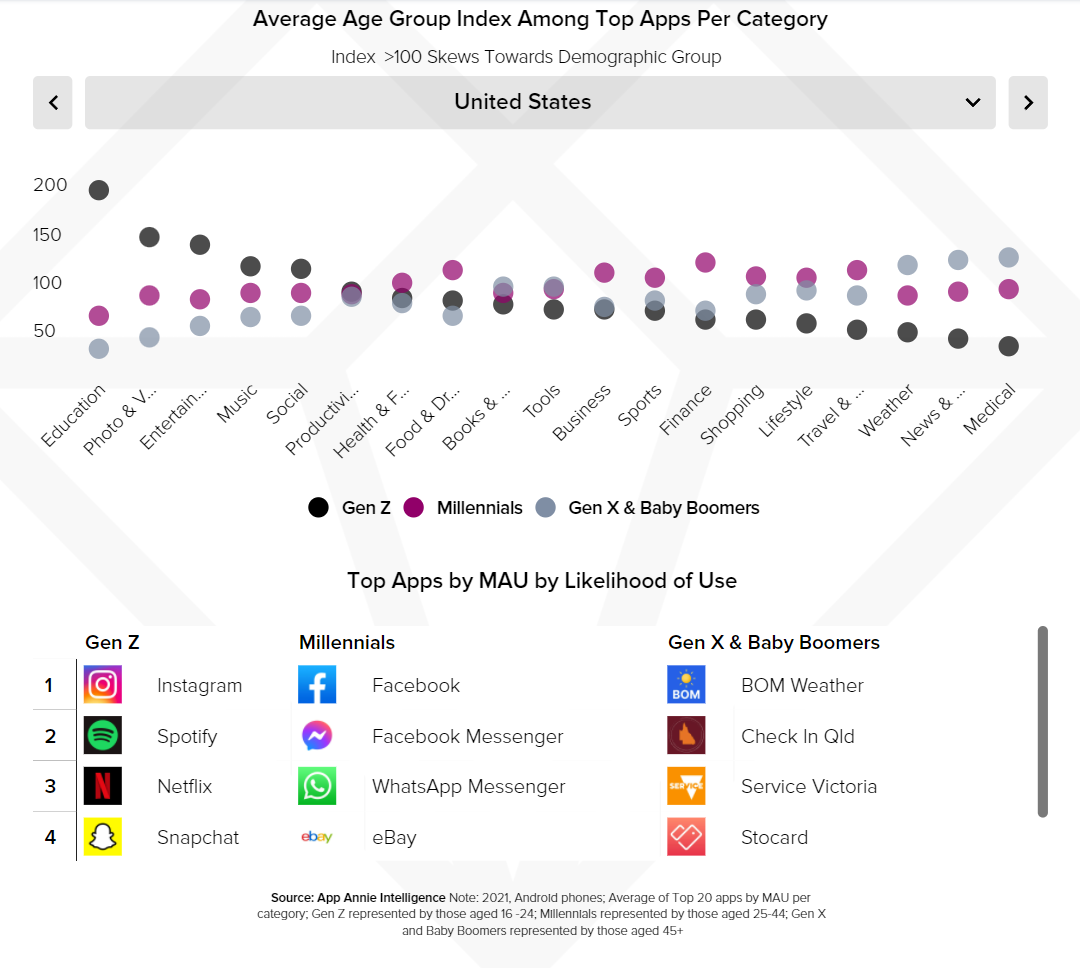 7 of every 10 minutes on mobile was spent on Social and photo video apps. The pandemic accelerated this.
21 million released on iOS and Google of which 77% of all apps and games were on Google Play.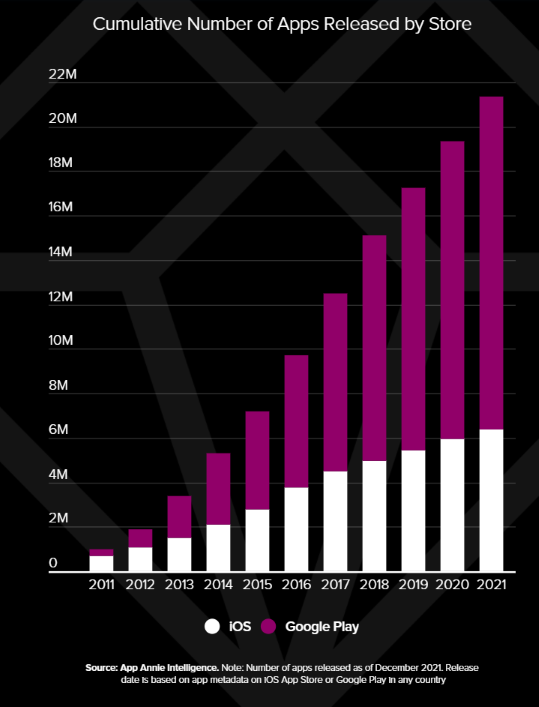 A note on the gender split in the top apps.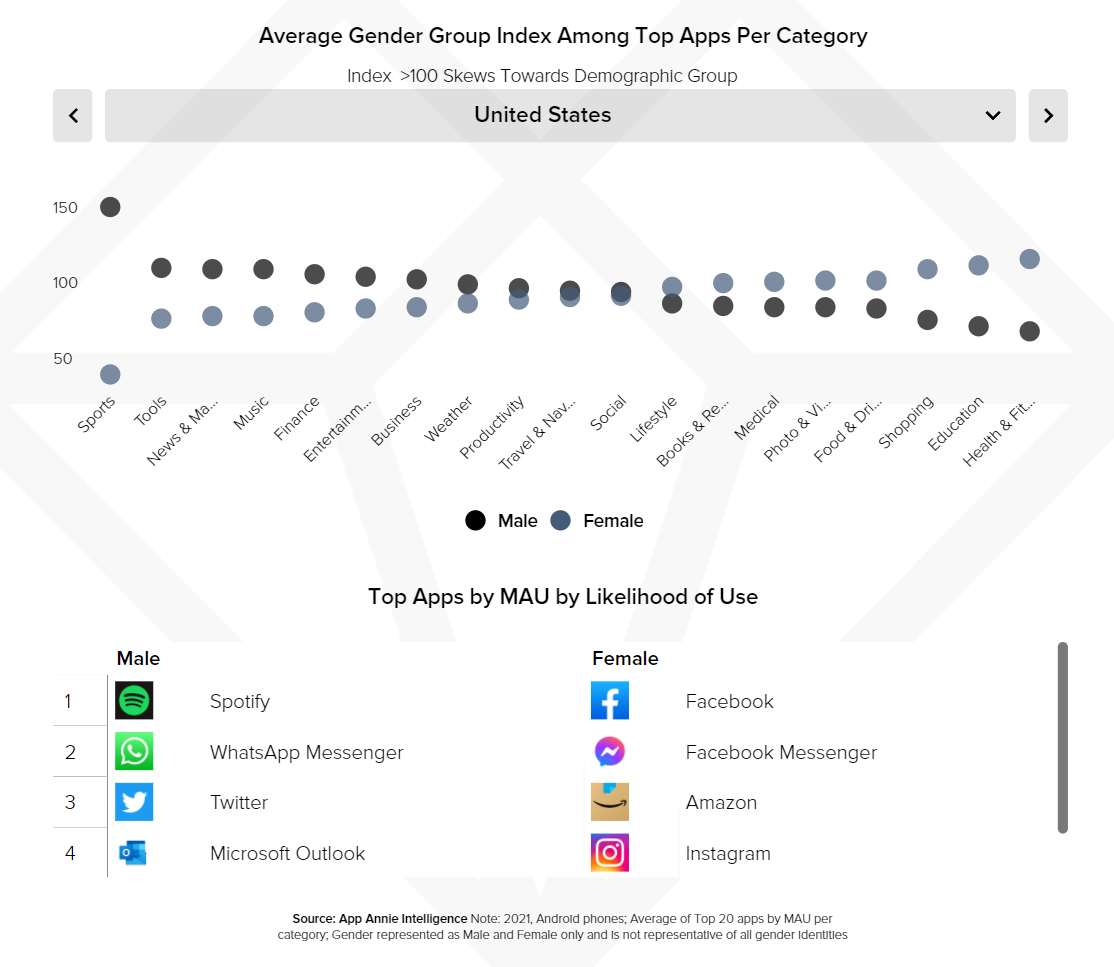 ---
👨‍💻📜 10 Commandments of Egoless Programming
Stephen Wyatt Bush 📝highlights an excerpt from Gerald M. Weinberg 📘"The Psychology of Computer Programming" - which still holds true to this day:
Understand and accept that you will make mistakes. The point is to find them early, before they make it into production

You are not your code. Remember that the entire point of a review is to find problems, and problems will be found. Don't take it personally when one is uncovered.

No matter how much "karate" you know, someone else will always know more. Such an individual can teach you some new moves if you ask.

Don't rewrite code without consultation. There's a fine line between "fixing code" and "rewriting code."

Treat people who know less than you with respect, deference, and patience.

The only constant in the world is change. Be open to it and accept it with a smile.

The only true authority stems from knowledge, not from position.

Fight for what you believe, but gracefully accept defeat. Understand that sometimes your ideas will be overruled.

Don't be "the coder in the corner." Don't be the person in the dark office emerging only for soda.

Critique code instead of people – be kind to the coder, not to the code.
---
🤧📜 Flu Reccs
Flu prevention recommendations from 1918 newspaper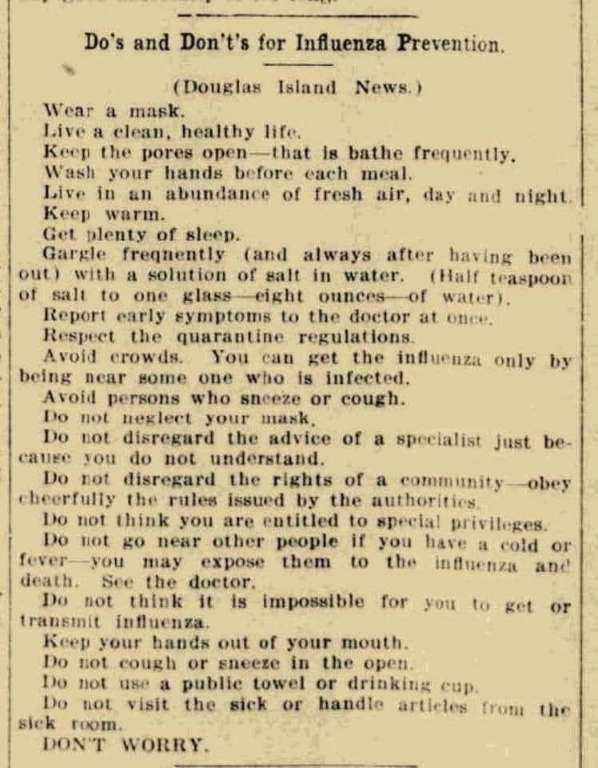 ---
📈📉 Inflection Points
Projections are obviously notoriously poor the further out you get - particularly given how much impact policy can have on these numbers. US likely will leverage immigration to maintain working population. China already reacting by not just allowing - but encouraging - 3 kids a family. Missing from this picture is Africa which should continue to track positively demographically.
Incredible inflection point pic.twitter.com/vy4FjPxAYR

— Mayank Seksaria (@MayankSeksaria) August 2, 2021
---
📹📓 Adaptation
Fantastic video essay - particularly if you've seen the film, but still accessible otherwise.
Adaptation does a fantastic job of portraying the insanity of the writing process. It is a movie about the screenwriter writing the movie the audience is watching, and it cleverly examines the struggle of trying to create something original while also making it accessible to an audience.
---
₿📈 Hashrate
With the USD price of crypto assets collapsing (more than a trillion $) in conjunction with other risk assets - particularly US growth stocks - one metric has returned to robustness.
Per Azeem Azhar:
Bitcoin's hash rate, the network's computational power, is back. It dropped 54% when China instituted a proof of work hashing ban. The US and Kazakhstan have taken up the reigns, although the recent unrest in Kazakhstan has hit miners there. The network proves incredibly resilient. Source: Glassnode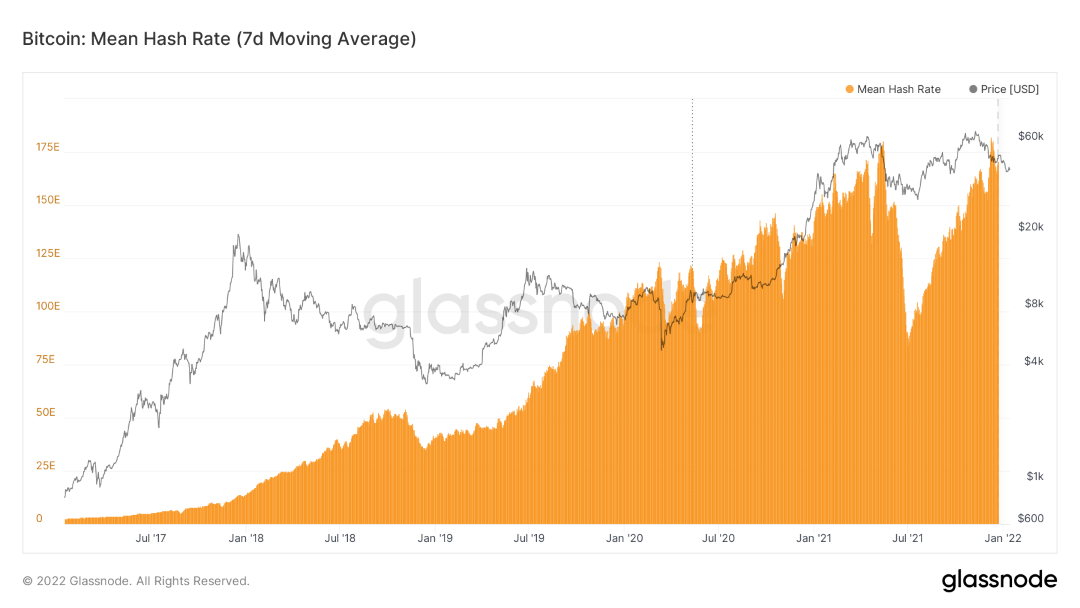 ---
💰🎮 Microsoft Metaverse
With Microsoft announcing an all-cash acquisition of Activision Blizzard for an astonishing $69 billion, this moves Redmond to the 3rd largest gaming company worldwide - an industry projected to be worth worth $365 billion by 2025 - and headlines their so-called metaverse ambitions.
If the trend toward more socialized gaming continues, as we believe it will, then according to our research, the combination of increased play time and monetization should propel video game revenues forward at a 16% compound annual rate during the next five years, taking them from $175 billion today to roughly $365 billion in 2025. - Ark Invest
Eight mobile games crossed the $1bn revenue mark in 2021 according to 📚Sensor Tower.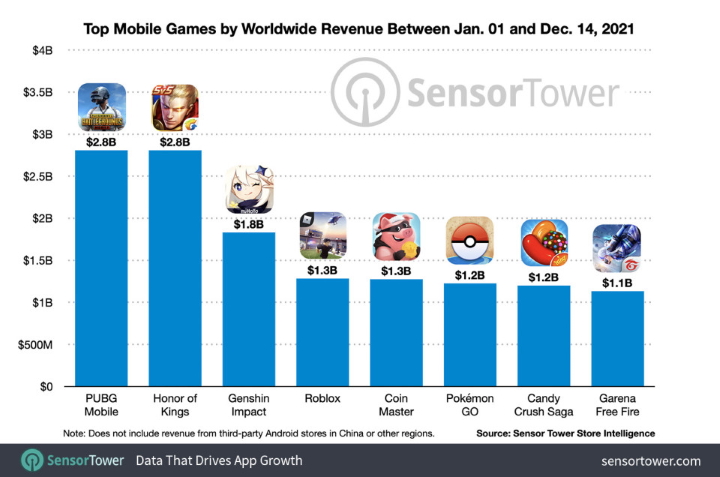 ---
🎨 Narcissus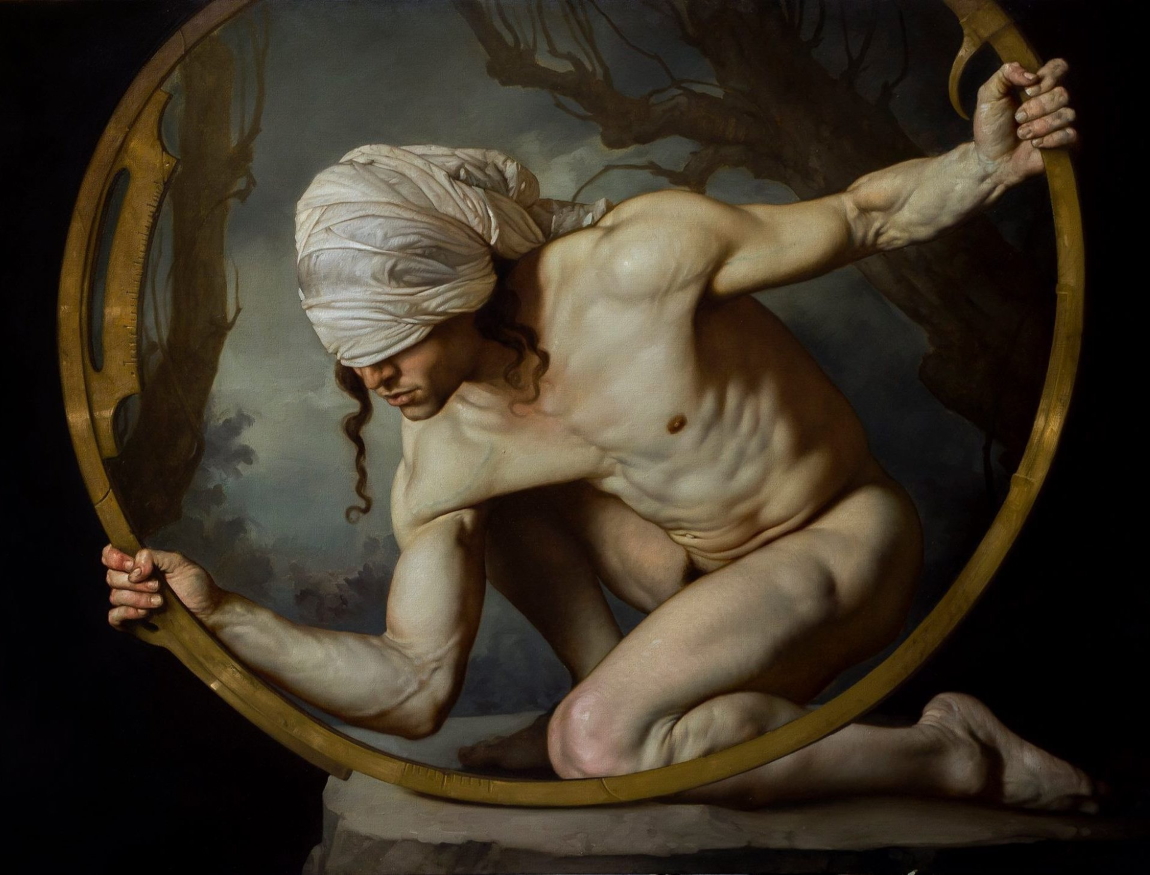 Narcissus, Roberto Ferri, Oil on canvas, 2017
---
🎙️ Decision Maker Types
Early Knowledge Project episode (2016) with Venkatesh Rao where he discusses the 3 types of decision-makers and shares how to adopt useful mental models to get better outcomes.
Some of the topics discussed:
The dangers and the benefits of tribalistic and individualistic thinking
The 3 types of decision makers and a brief overview of each (which are you?)
The brilliant way he describes the power of mental models through Harry Potter and Lord of the Rings
How mental models simplify the sheer volume of information our brains are forced to process every day
Why it's critical to continually update your mental models, and how most people are doing this wrong
How Venkatesh processes the information he reads, and how he handles material he doesn't enjoy reading
How technology will impact the way we run businesses, manage people, and even interact with each other
---
💬 Deep Cuts
"Whenever you find yourself getting angry about a difference of opinion, be on your guard; you will probably find, on examination, that your belief is going beyond what the evidence warrants." ― Bertrand Russell,
---
✊🏿 One More Thing
With MLK in the zeitgeist currently, worth noting how he was characterised in his day by those who would subvert his message versus how his narrative is often portrayed today.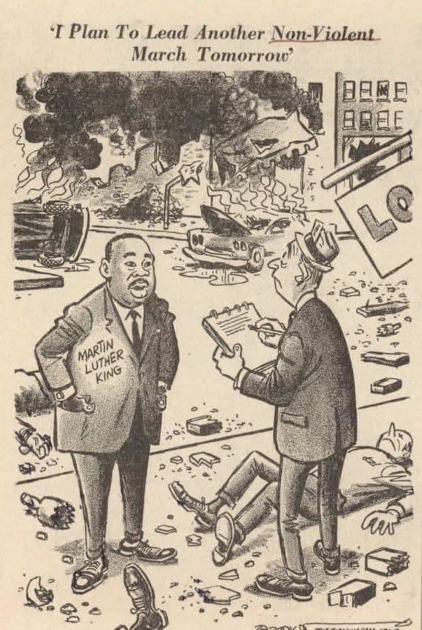 ---
📧 Get this weekly in your mailbox
---
Thanks for reading. Tune in next week. And please share with your network.
---