26 April 2020
Welcome back to the Week That Was series where I highlight a few things from the interwebs which I thought were interesting, noteworthy and probably worth your time. Articles📝, Tweet(s)📱, Videos🎥, Charts 📈 all fair game with or without attendant commentary.
---
🔮 Forecasting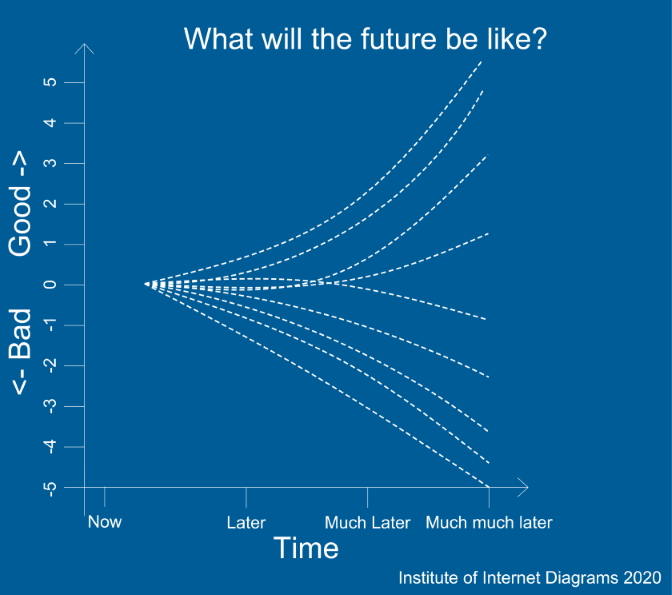 Credit: @KarlreMarks
---
💬
"There are decades where nothing happens; and there are weeks where decades happen." - Vladimir Ilyich Lenin

"Treat the Earth well. It was not given to you by your parents, it was loaned to you by your children" ― Crazy Horse
---
📈📉 Market Gyrations
A trend which will presumably be writ large both across both Wall Street and Main Street. We're already seeing public markets in the US consolidating to a degree last seen during the 2000 tech bubble.
Here we see the five biggest stocks in the S&P 500 have a weighting equal to the bottom 350 stocks (up from 282 in July 2018).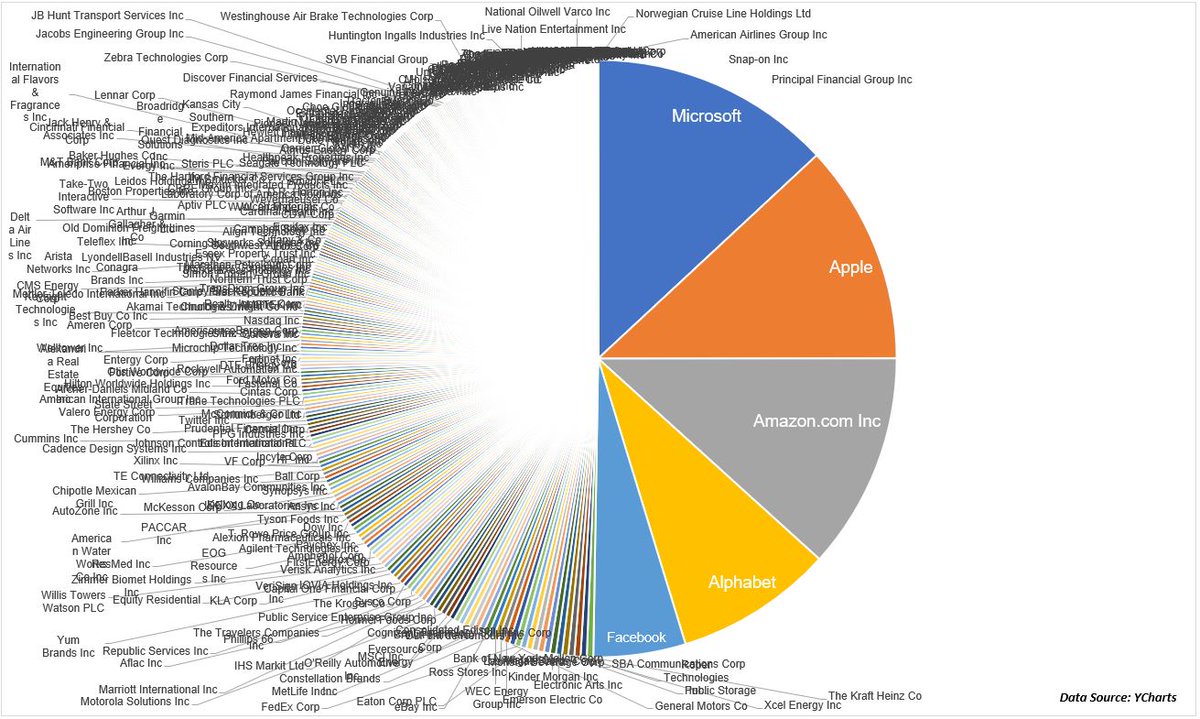 That concentration is in the region of what the markets looked like in the mid-1970s.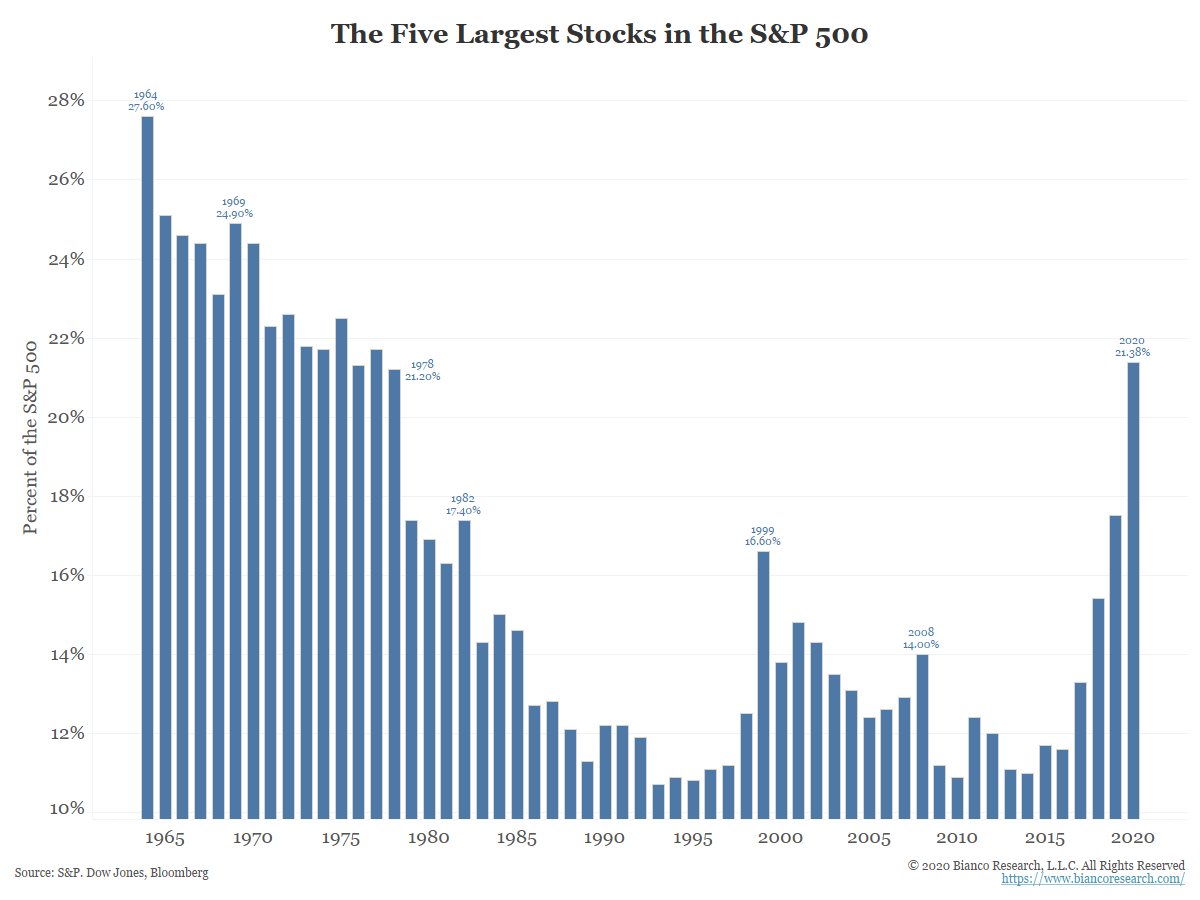 Someone we know who is deploying their billions not on equity markets but on other bets capitalising on the current market headwinds is ex corporate raider turned activitst shareholder Carl Icahn (Remember his legendary tiff with fellow billionaire investor Bill Ackman?).
Specifically, in a recent Bloomberg appearance he admitted to having had a large position in a so-called "mall short" betting against commercial real estate mortgage-backed securities, since late last year.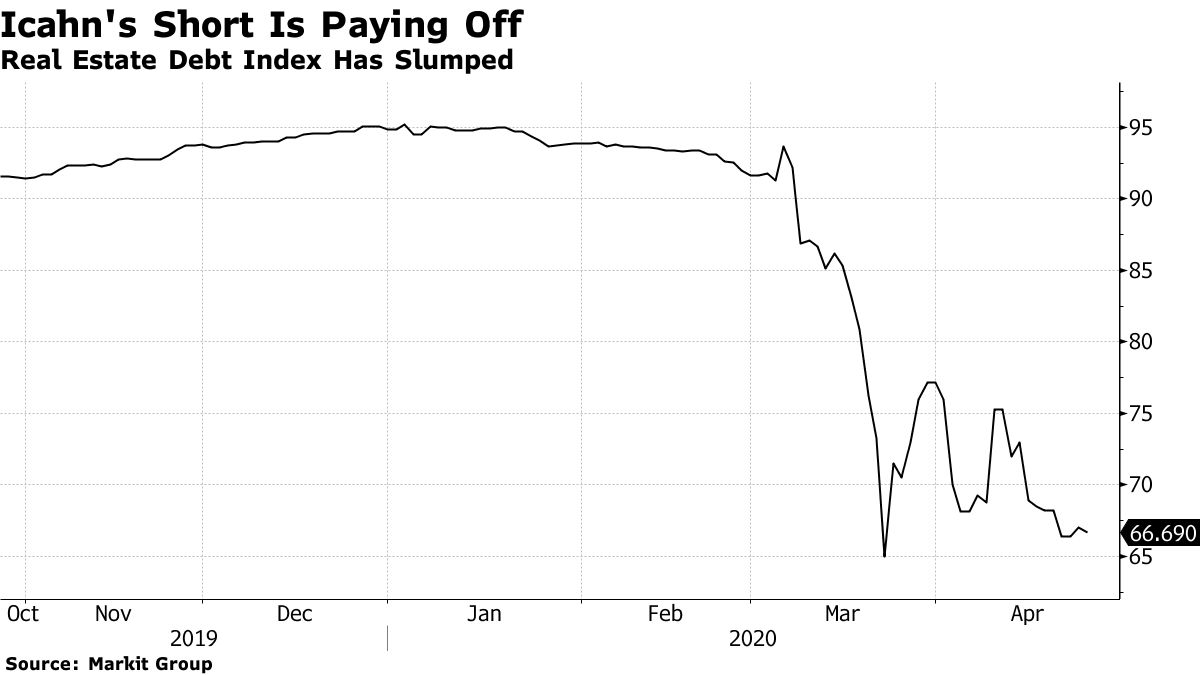 He must be smiling ear to ear as Main Street turmoil turns into massive gains for him and his investors. One is reminded of this Zeitgeist-defining snap from just the other day.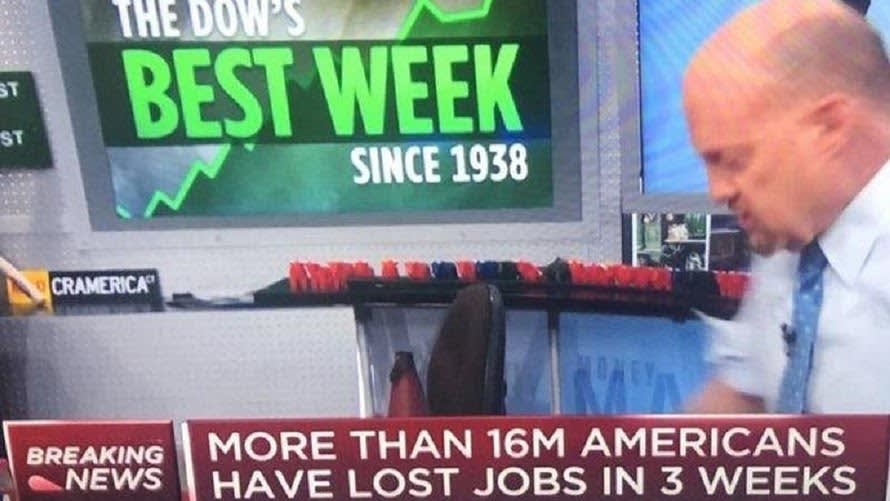 ---
✍️ Naval Quips
Naval Ravikant always packs the value per word ratio.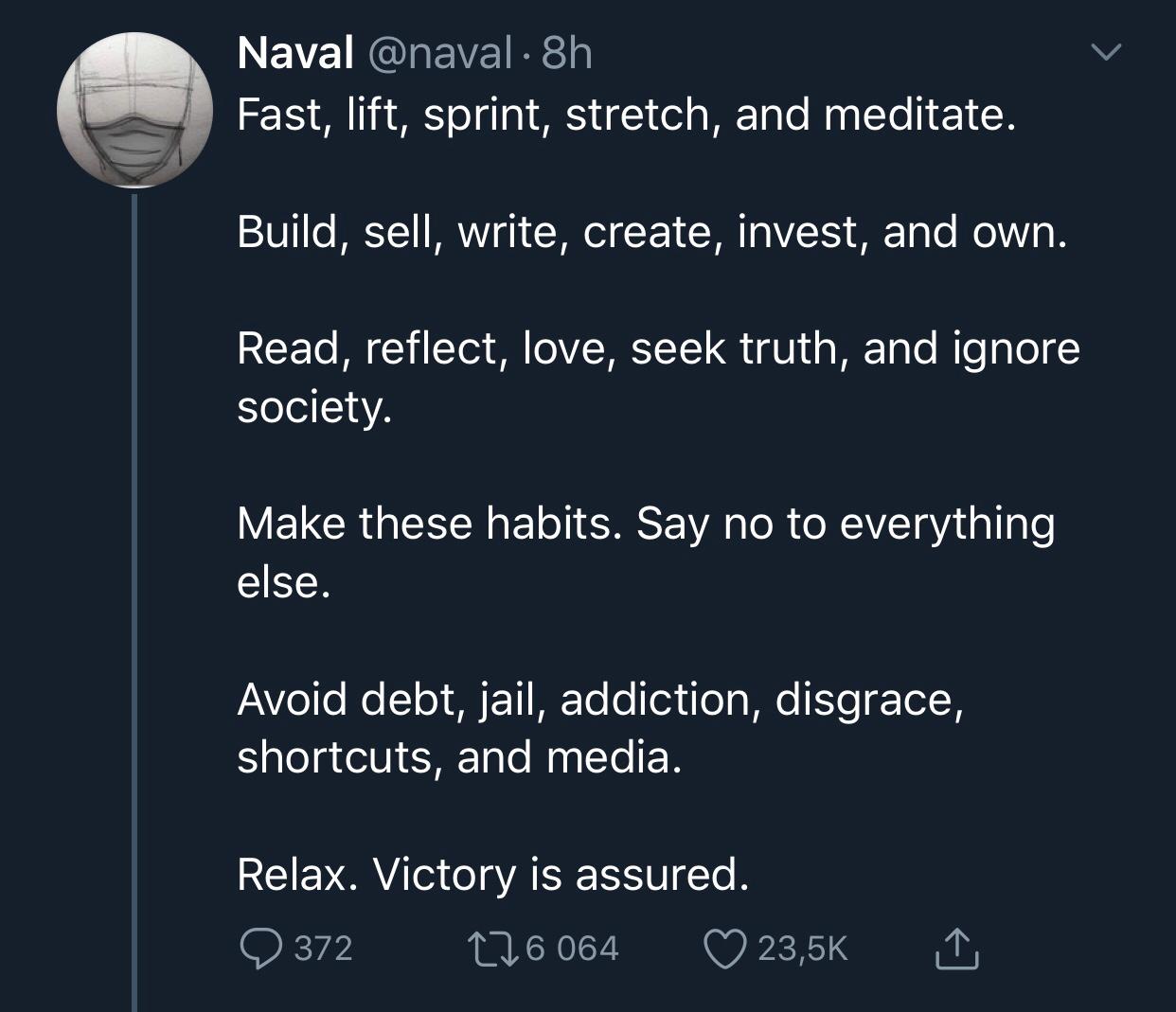 ---
🛢️📈📉 Oil Slick Ahoy
Oil's slide continued in dramatic fashion on Monday as unprecedented price action in West Texas Intermediate (WTI) futures saw US prices registering negative, as contract holders scrambled for storage.
Not just negative prices but trades executed at an incredible 34 US cents below zero.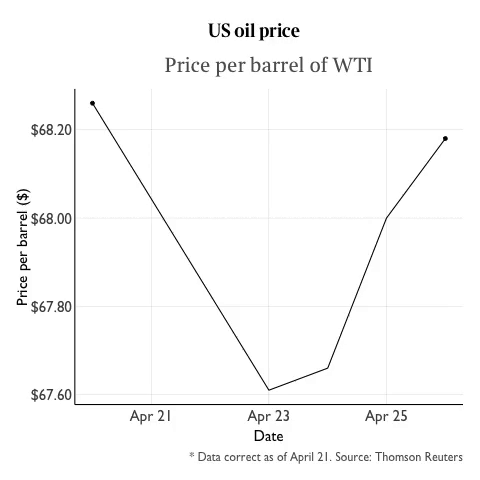 Amazingly masses of retail investors also took a bath, having piled into oil ETFs like USO which subsequently got hammered during the volatility caused by the massive contango and the risks of losses when rolling their oil futures forward.
Popular low-cost investment app Robinhood - which is heavily used by millenials and marketed to the everyman - saw massive investment from users trying to profit from an anticipated rebound in oil prices, all while the prices and the USO ETF they stormed continued plummeting.

Credit @Hipster_Trader
This Bloomberg article breaks down in detail, the mechanics behind this fascinating market dislocation.
---
🦠🧼🖐💦⚕ Greenzone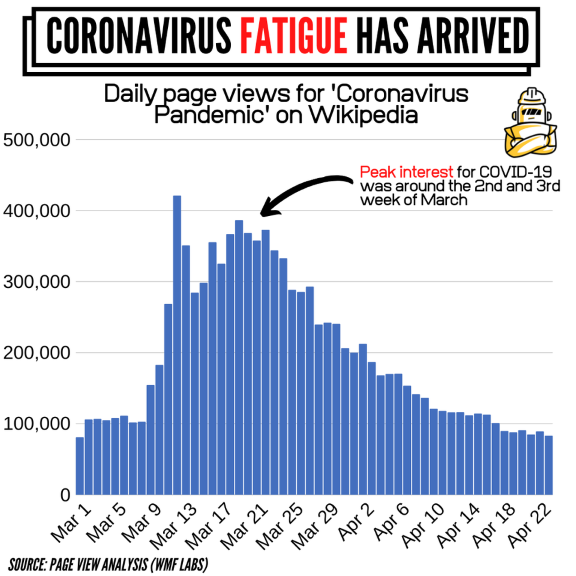 Credit r/dataisbeautiful
Yet another visual reminder of the step-change in scale between the novel coronavirus and influenza.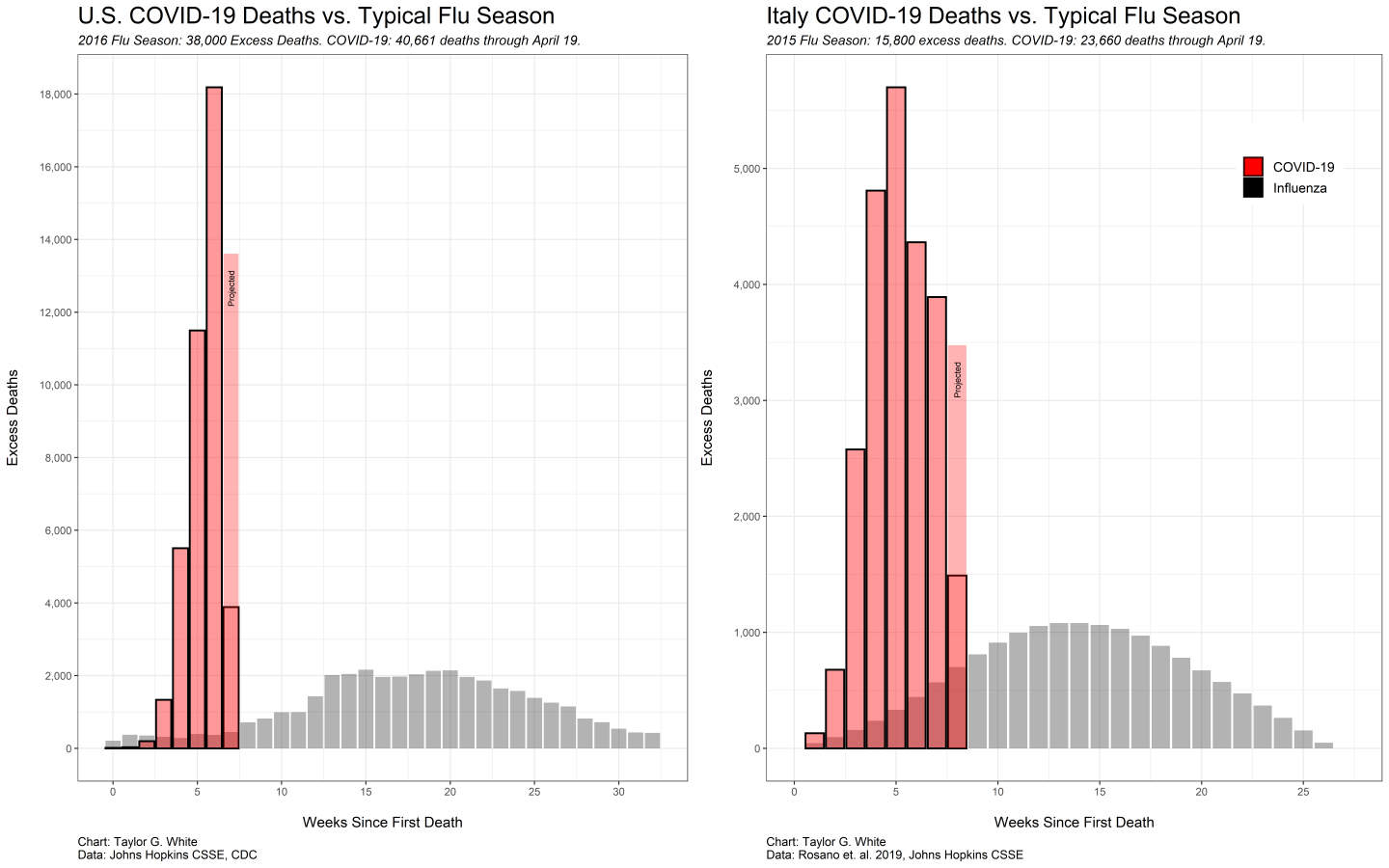 Credit r/dataisbeautiful
David Galbraith guest-writes on Azeem Azhar's newsletter again, exploring some of the ways in which the world will reemerge from this period - specifically looking at these areas:
Social interactions and communications scenarios
Trade and organizational model scenarios
Infrastructure and real estate scenarios
Investment model scenarios
Political and economic scenarios
Geopolitical scenarios
Some quotes from the piece:
Paradoxically, as we now see the downsides of a physically-connected world, the success in controlling the pandemic, so far, in autocratic Eastern countries with more state control and the inevitable encroachment on personal 'freedom', as group outcomes overcome individual ones, means that personal data privacy may no longer be an option.

In terms of the types of online vs. offline interaction preferences, if social distancing measures become a semi-permanent feature, then we will see a barbell effect. The online experience will become more real-time and less asynchronous. We are seeing this with the growth of real-time streaming services such as House Party, collaborative gaming or real-time streaming outpacing social networks, and streamed libraries such as Netflix. That being said, while Zoom (real-time) has grown to have a value that exceeds all major US airlines, Netflix (asynchronous) is now worth more than Exxon Mobil. So there is plenty of value in both.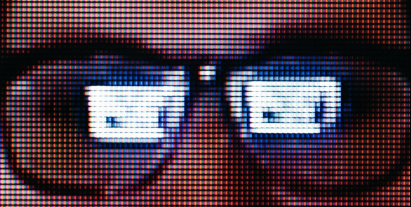 National Geographic unpacks why your brain is being so taxed with your current WFH arrangement (assuming you're so lucky to still be fully employed and allowed flexible work).
---
✋🕵️✔️ Fact-Checking
Good low-friction fact-checking service being provided by the tireless Africa Check folks.
Have you received a WhatsApp message you think is a hoax? "What's Cr💩p on WhatsApp?" can #factcheck it for you! Save our number (+27 82 709 3527) to subscribe.

We're ready to debunk the cr💩p in your WhatsApp groups. pic.twitter.com/YC3FZrnsxP

— Africa Check (@AfricaCheck) April 22, 2020
Credit: @AfricaCheck
---
🏞️ SA Rivers
South African rivers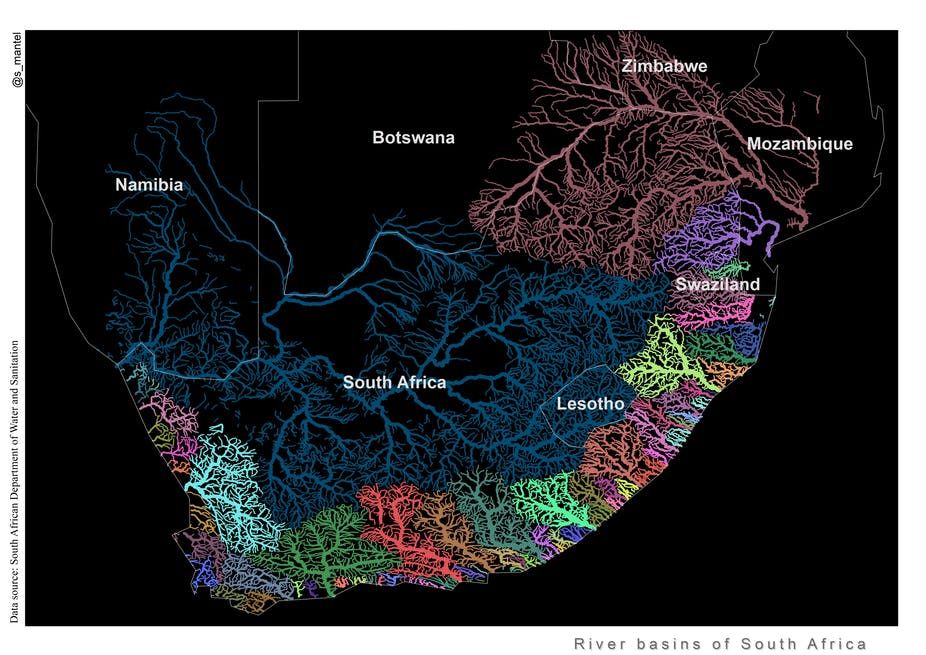 Credit: @simongerman600
---
🐦 Oh…and one more thing
In the heart of this grove among the mountains of Mexico, half a billion Monarch butterflies lie sleeping. This spy hummingbird ventures to witness a breathtaking swarm [full video: https://t.co/qHAlyuzvhd] pic.twitter.com/dtNSSA2CCN

— Massimo (@Rainmaker1973) April 23, 2020
---
Thanks for reading. Tune in next week. Stay indoors. Keep in touch with your loved ones
---