09 February 2020
Welcome back to the Week That Was series where I highlight a few things from the interwebs which I thought were interesting, noteworthy and probably worth your time. Usually a couple of links spanning an article📝, tweet(s)📱, video🎥, graphs 📈 and/or any other media with some commentary, summaries or callouts for context.
---
🤖 AI Vision
A recently released video showing the inputs which Tesla's machine vision needs to contend with, offers an intriguing look into an act which comes so naturally to most humans that it's complexity rarely percolates to the front of mind.
The challenge for the vision systems supporting self-driving cars is efficiently absorbing enormous quantities of dynamic data, quickly taxonomising what is seen, making decisions based on this input, and taking action latency-free. The animal kingdom has implemented fast, robust and energy efficient soltuions to these problems while we toil and grapple.
This is a glimpse at some of the underlying complexity being wrestled with; with a tinge of T-800 aesthetic.
---
🎥 Uncut Gems
It was with some incredulity that some processed the idea that Adam Sandler not being nominated for an Academy Award this year is a snub. This was a vaguely similar incredulity to that which met the news that ex sparkly-vampire Robert Pattinson had been chosen to don the Black Cape as Batman by DC for the new film(s) - and cast as leading man in Christopher Nolan's latest romp TENET. Common to both threads are the decidedly uncommon Safdie Brothers - Josh and Bennie.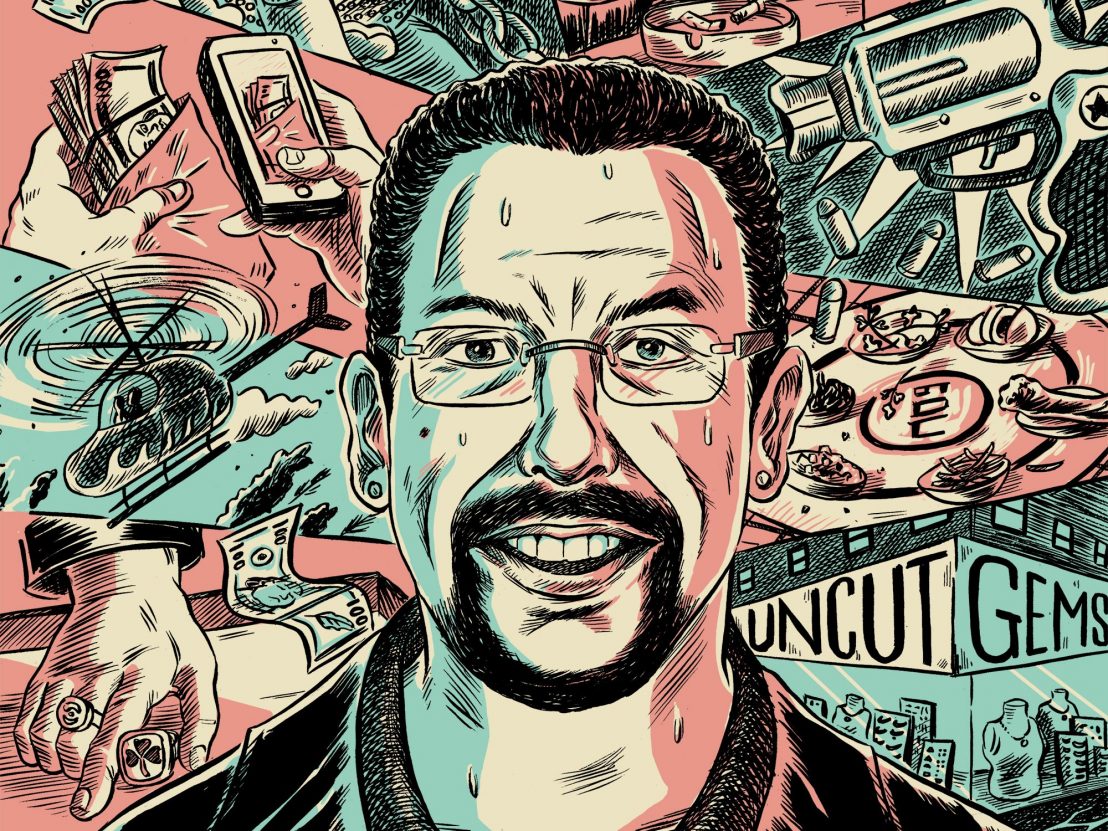 Specifically the brothers' ability to coax great performances from their actors led to Pattison turning in a career best performance in Good Time, the kinetic Safdie feature from 2017. Adam Sandler similarly reaches a thespbian peak under their direction, delivering an extremely watchable and tense turn as jeweller, gambler and hustler Howard Rutner. The knack for shepherding stellar performances is writ large in their latest film Uncut Gems, which sees numerous non-professional actors deliver quality turns. This includes a breakout supporting role showing for Julia Fox and an absolutely A-class contribution by ex-NBA baller Kevin Garnett.
The film, which is at once best served by knowing little going in while simultaneously being great fodder for repeat viewing, is another stage in the maturation of this film-making duo who seem to be carrying the transgressive mantle. For me it's their best work so far, showing further refinement to their now unmistakable style without losing any of the edge, grit and visceral energy.
The visuals are complemented by an unrelenting Daniel Lopatin score - who returns after helming Good Times - and it builds on the excellent and forceful script. A script which first started to coalesce a decade ago, has since gone through a purported 160 drafts including cycling through a number of basketball players (and subsequent real-world NBA Championship seasons) and had always been written with Sandler as the lead in mind.
It's an exciting new entry into the Safdie filmography which deserves the critical attention it's been receiving since it started the festival and awards circuits; definitely their best and probably most accessible. Tension, energy, a natural aesthetic, smart mouths and real stakes characterise this one and I'd definitely recommend it.
8⁄10
---
📱 Hurry Up Slowly
Slow is smooth. Smooth is fast
Investing. pic.twitter.com/qQQtVyOLid

— Morgan Housel (@morganhousel) January 31, 2020
---
📝 Tech in 2020
Technology strategist and partner at a16z (until recently), Benedict Evans shares his views on the year's technology themes annually. His 2020 iteration is a 128-slide sized dollop of SV tech insights from a VC point of view.
Tech in 2020: Standing on the shoulders of giants
Some example slides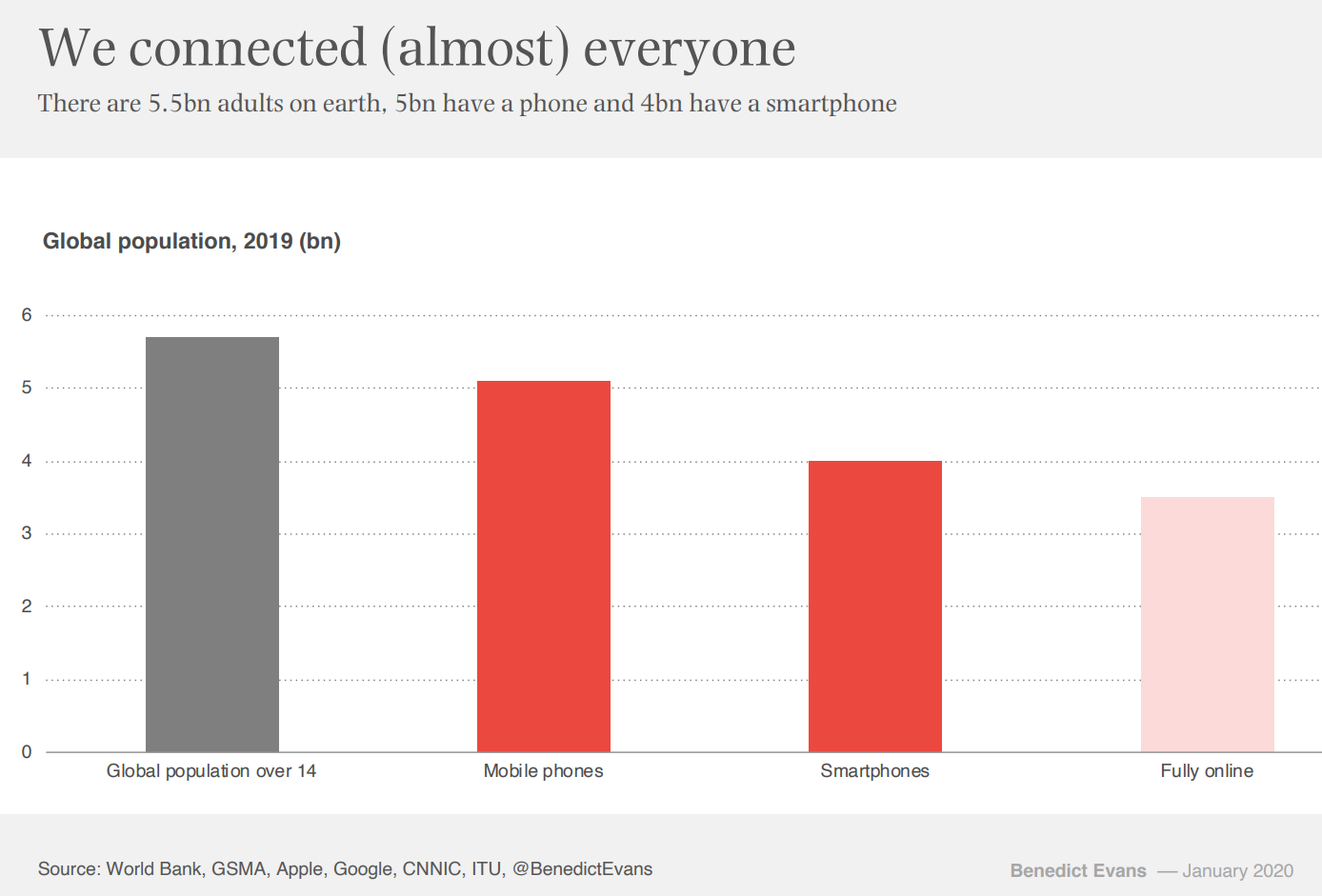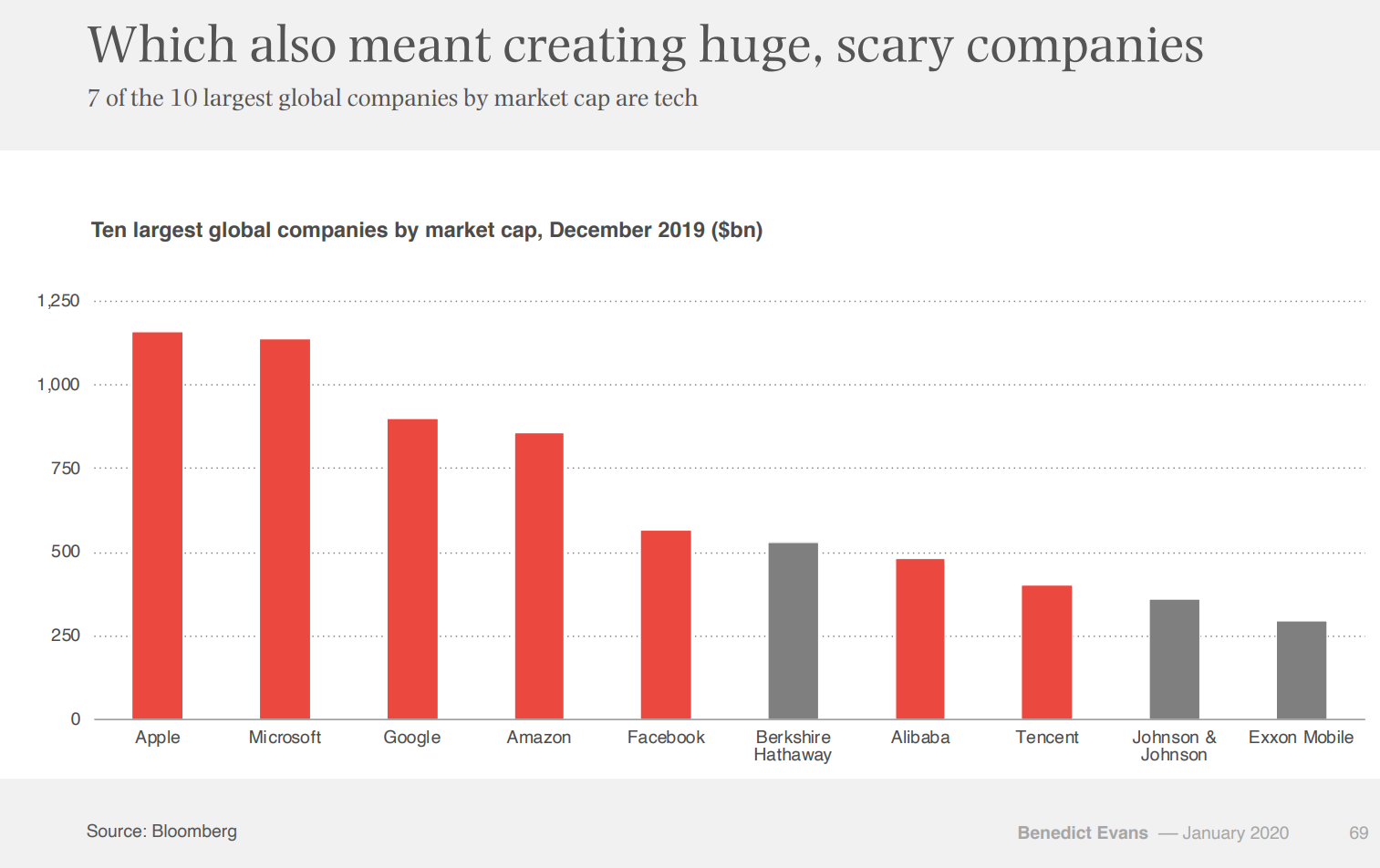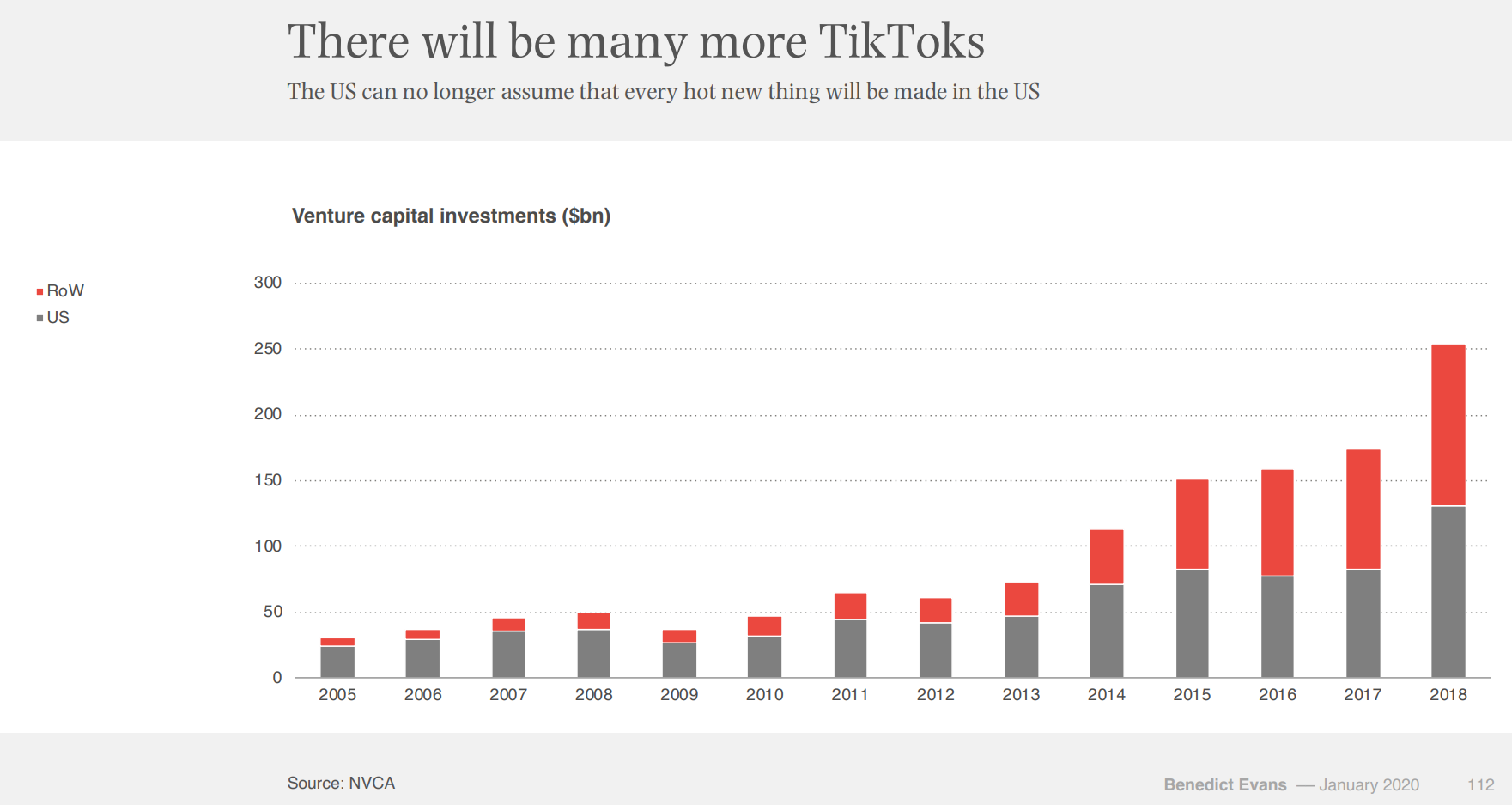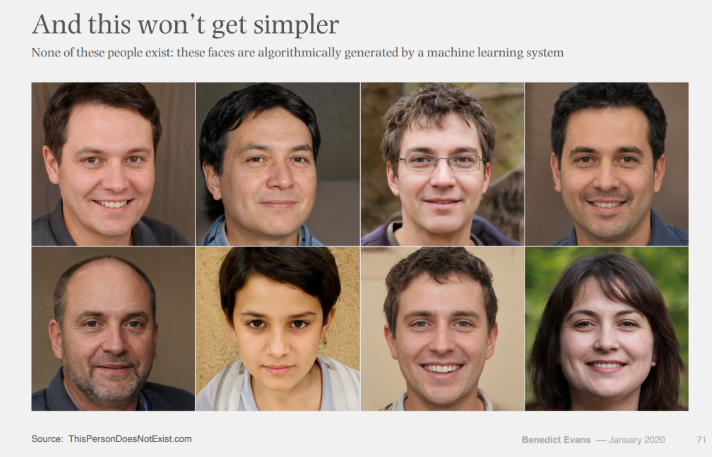 ---
💬 A Lebanese Saying
كيف بدك تتعلم لغته إزا ما بتحب شعبه؟
"How will you learn the language if you dislike the people?"
---
💡🛠 Van Gogh, Namelix & Brandmark
Three simple algo-powered services to help you come up with that next brand name, logo and colour palette. Just plug keywords in and either use one of the numerous suggestions - or consider them for your own inspiration.
Colour Palette Van Gogh
Brand / Business Name Namelix
Logo Brandmark
---
📈 Oh…and one more thing
Max Roser's group put together this graphic showing how world population growth peaked in 1968 and has been going down almost continually ever since. Alas, Malthus still appears to be on the wrong side of history.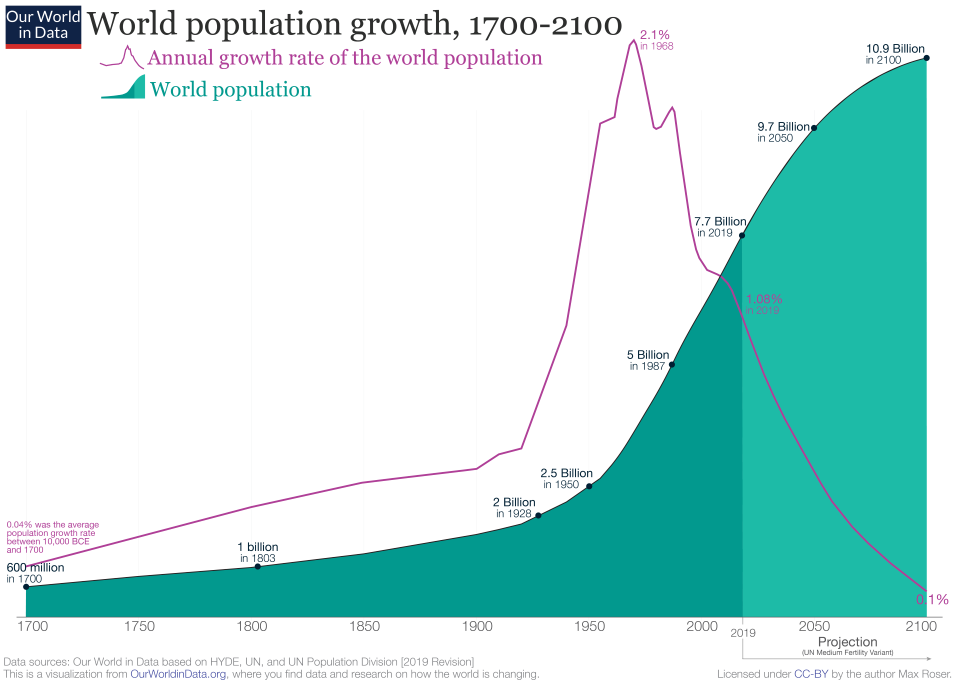 ---
Thanks for reading. Tune in next week
---