10 May 2020
Welcome back to the Week That Was series where I highlight a few things from the interwebs which I thought were interesting, noteworthy and probably worth your time.
Articles📝, Tweet(s)📱, Videos🎥, Charts 📈 all fair game with or without attendant commentary.
---
〰️📏📐 Curve-Fitting
"There are three kinds of lies: lies, damned lies, and statistics." – Author Unknown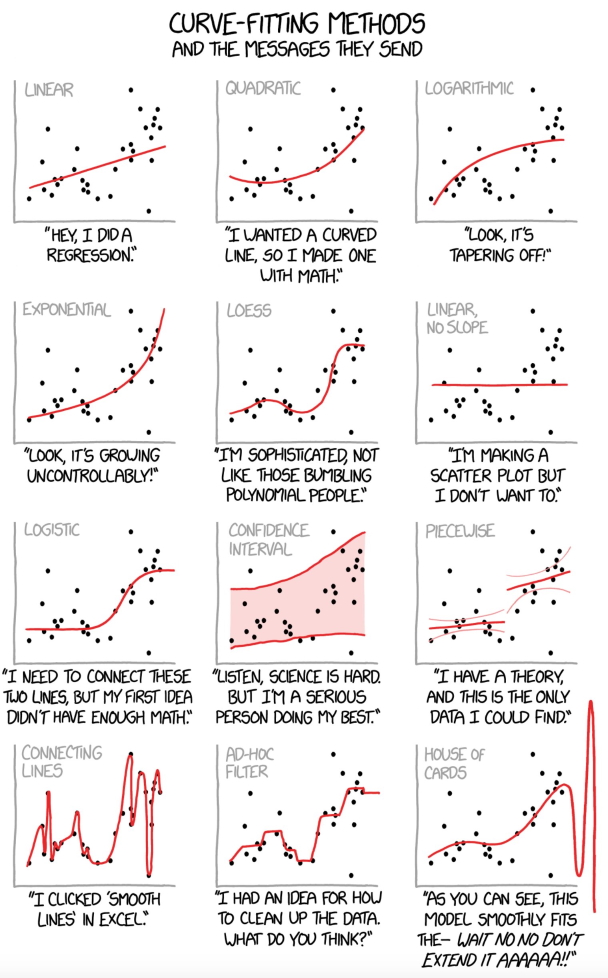 XKCD is basically becoming a perma-feature on these pages.
---
💻🖱 Powerpoint
July 30, 1987: - Microsoft buys Forethought, maker of PowerPoint, for $14M in cash
Today: - PowerPoint has 500M users - Microsoft Office is $30B+ revenue per year - $14M of Microsoft stock from July 1987 would be worth ~$10B today

Credit: @chetanp
---
📰 Making Headlines
Pretty incredible frontpage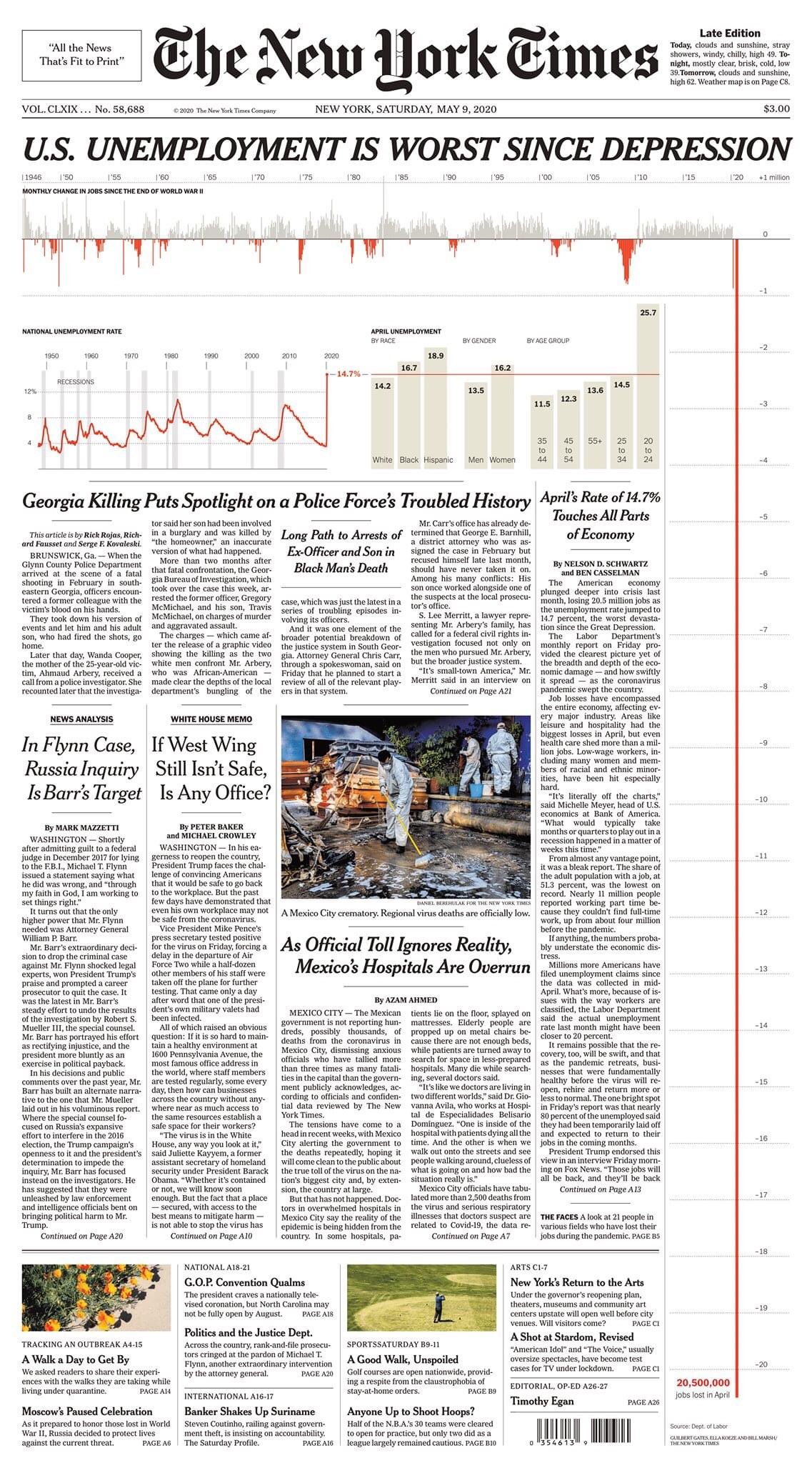 Given global unemployment roilings, public market performance continues to provide a rich trove of meme material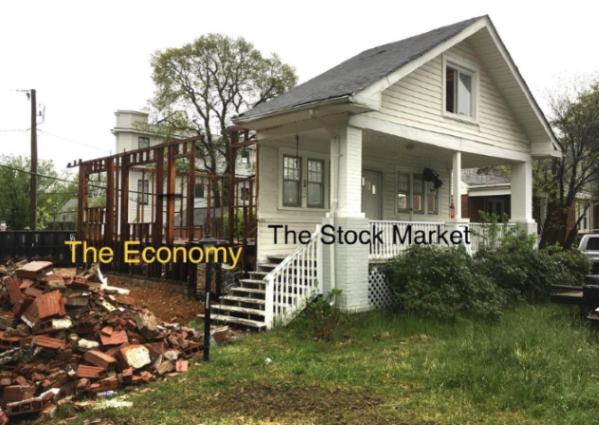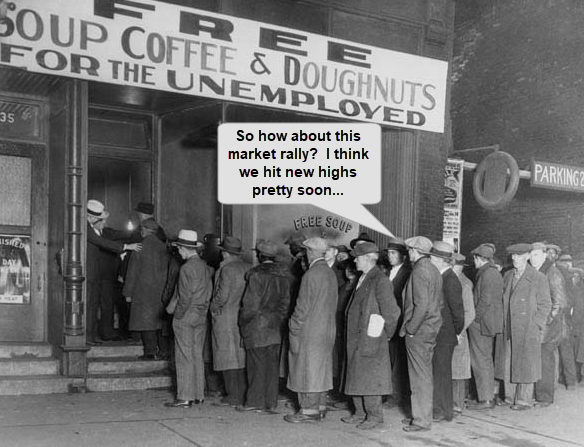 ---
💬👷🎓 Mastery
"Sometimes magic is just someone spending more time on something than anyone else might reasonably expect." - Teller (of Penn & Teller)
The importance of technique. The challenge of mastery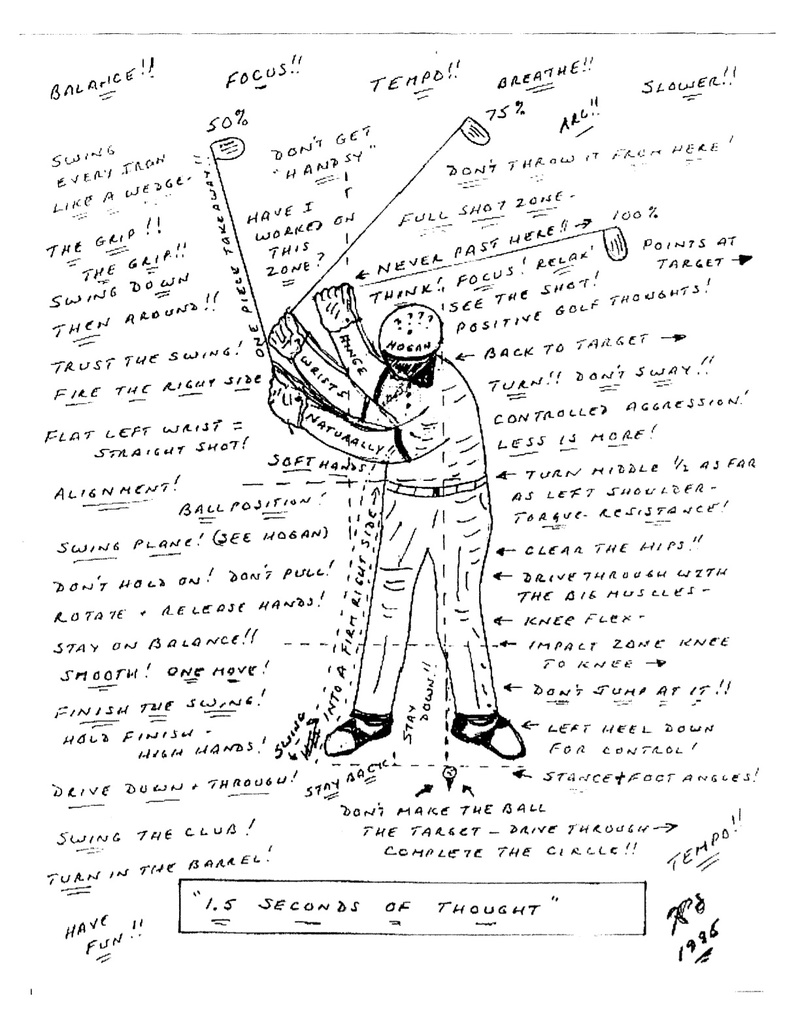 Credit: Bob Scavetta
---
🦠🧼🖐💦⚕ Greenzone
Certain images truly capture the Zeitgeist.
This photo of a Hubei-based first-grader taking online lessons under the counter of her parents' shop, is one of those images. (Source)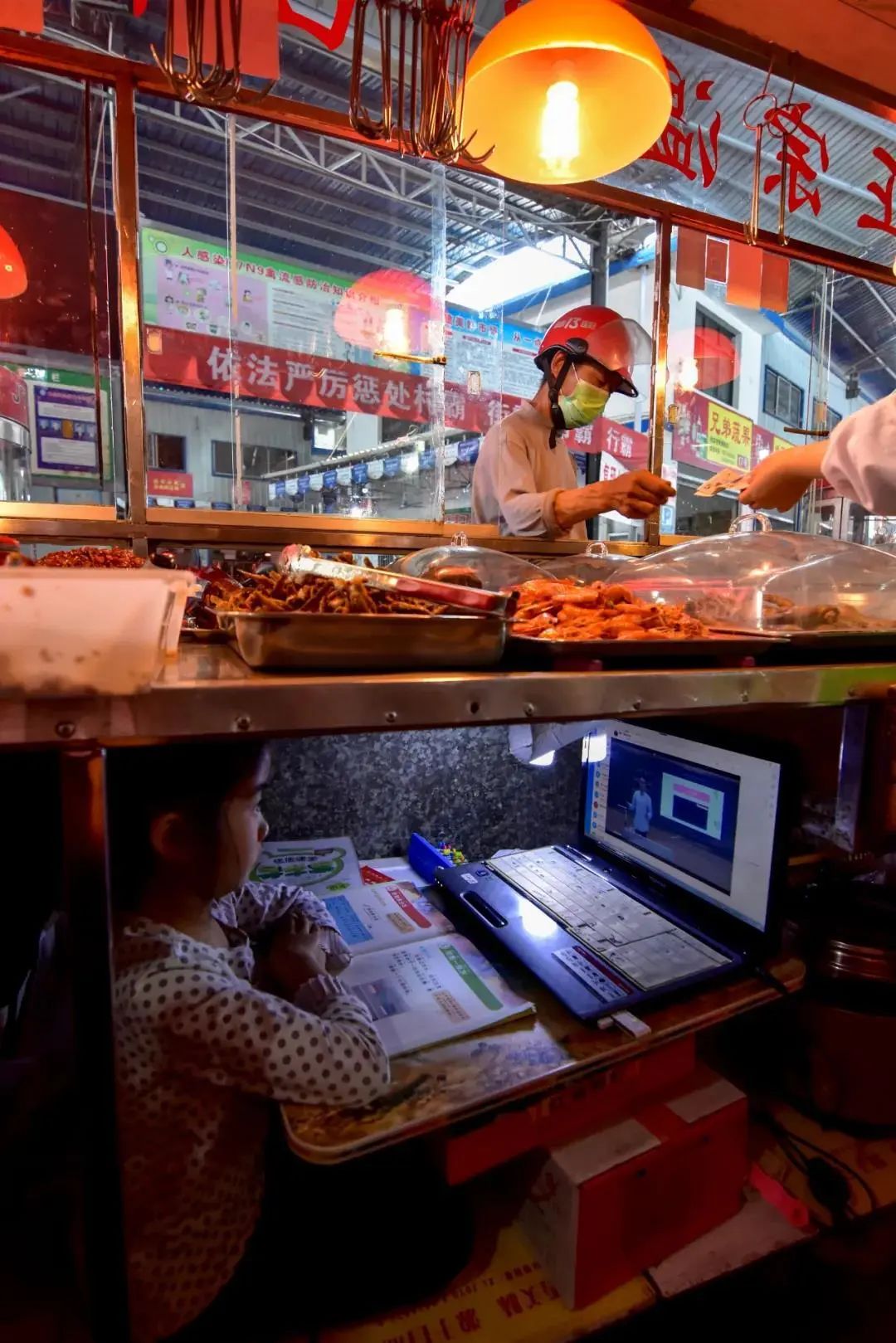 🗞️
You may also have seen recent claims about various strains of SARS-CoV-2 doing the rounds. In particular, reporting about recent a pre-print detailing how strains in Europe and the US, are more contagious or virulent.
This primer from Jonathan Corum and Carl Zimmer goes some way to detailing a lay-enough understanding of how the virus is actually evolving.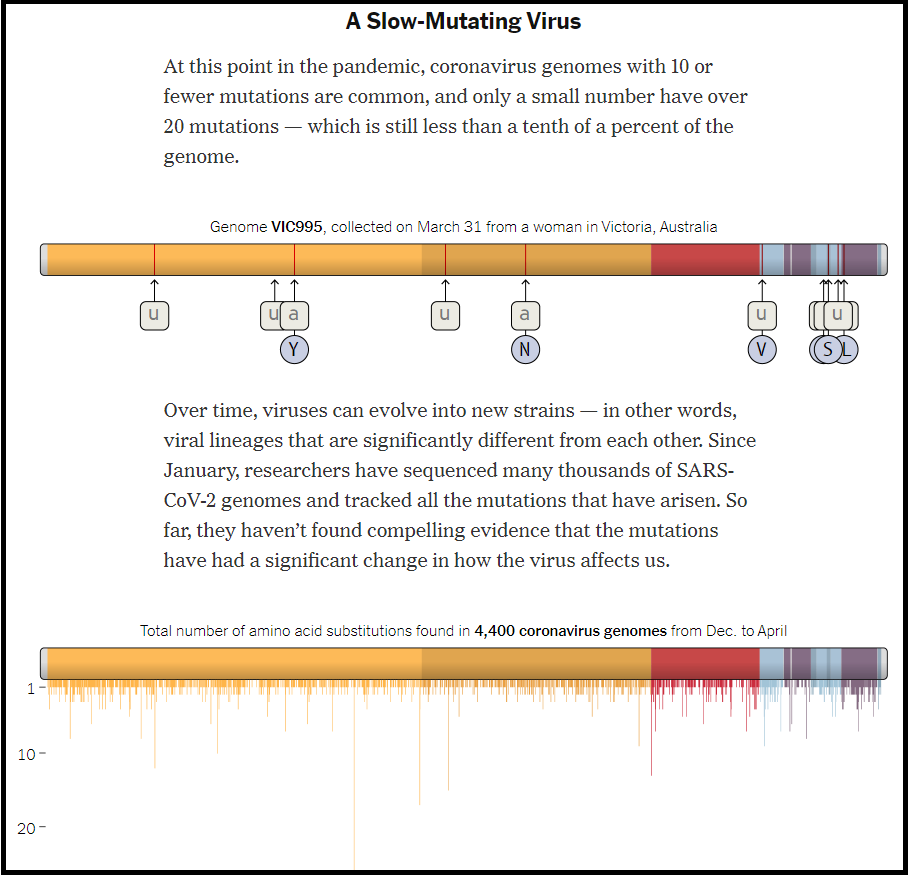 💉
If you think 5G and Bill Gates conspiracy theories are somehow a unique marker of the slow decline of our collective cognitive faculties…rest assured, we're just as loopy as we've always been.
Here's an old smallpox anti-anti-vax print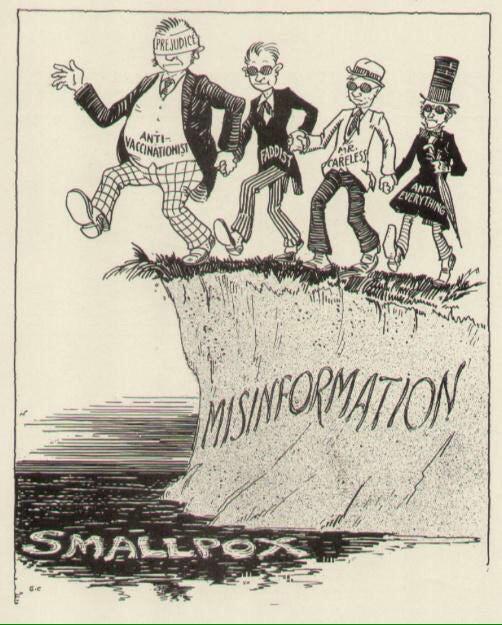 🧼👏 (Twitter link missing)
---
🎥🎬🌿🏠 Home Film Fest
Safe to say our current lived dystopia is unlikely to have abated in the next few weeks so this initiative by We Are One, is a welcome one for the cinephiles amongst us.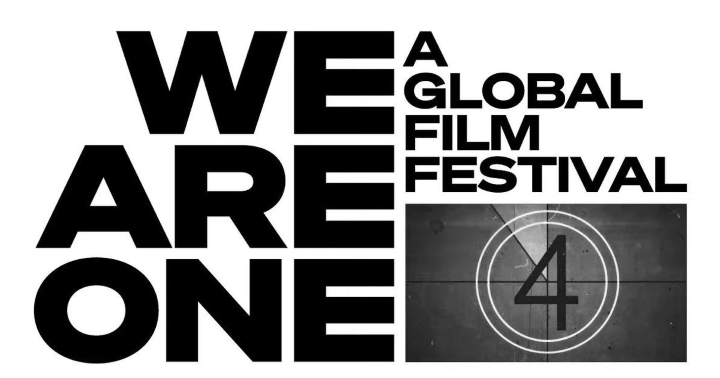 They'll be streaming various movies screened at a number of the world's biggest worldwide festivals on their channel free of charge. Said festivals include Tribeca, Cannes, Venice, Berlin, London, Karlovy Vary, Locarno, Marrakech, San Sebastian, Toronto and Tokyo. India will be represented by Jio Mami Mumbai Film Festival.
According to Variety the schedule to be announced soon
---
🛦☁️ Vapor Cone
Vapor cone around a transonic F-18. pic.twitter.com/19syFcNiwR

— Wonder of Science (@wonderofscience) May 3, 2020
---
🎧🎵 Oh…and one more thing
---
Thanks for reading. Tune in next week.
---